Sangiovese is a chameleon grape that takes on the gifts of its terroir and expresses those gifts with such nuance. It can be cheerful and fruit-forward or bold and brooding depending on the wine style.
If You Like Sangiovese, You'll Love These
by Michelle Lim Warner
Sangiovese is my first wine love, my favorite pizza pairing, and my rom com companion. It's a romantic grape with a romantic name pronounced as "sun-jeeyo-vay-ze" (bonus points if you can pronounce it with the proper Italian intonation!). It's romantic to me because of how I got introduced to it, and the significance it has since played in the romance of my life. I was staying in a castle overlooking the beautiful Tuscan landscape where I first came to savor this delicious grape. I was there to learn photography, and left instead with a passion for wine. I was introduced to Chianti Classico---the wine as well as the place where Sangiovese is king. Since then I've come to learn of Sangiovese's many styles. It is a chameleon grape that takes on the gifts of its terroir and expresses those gifts with such nuance.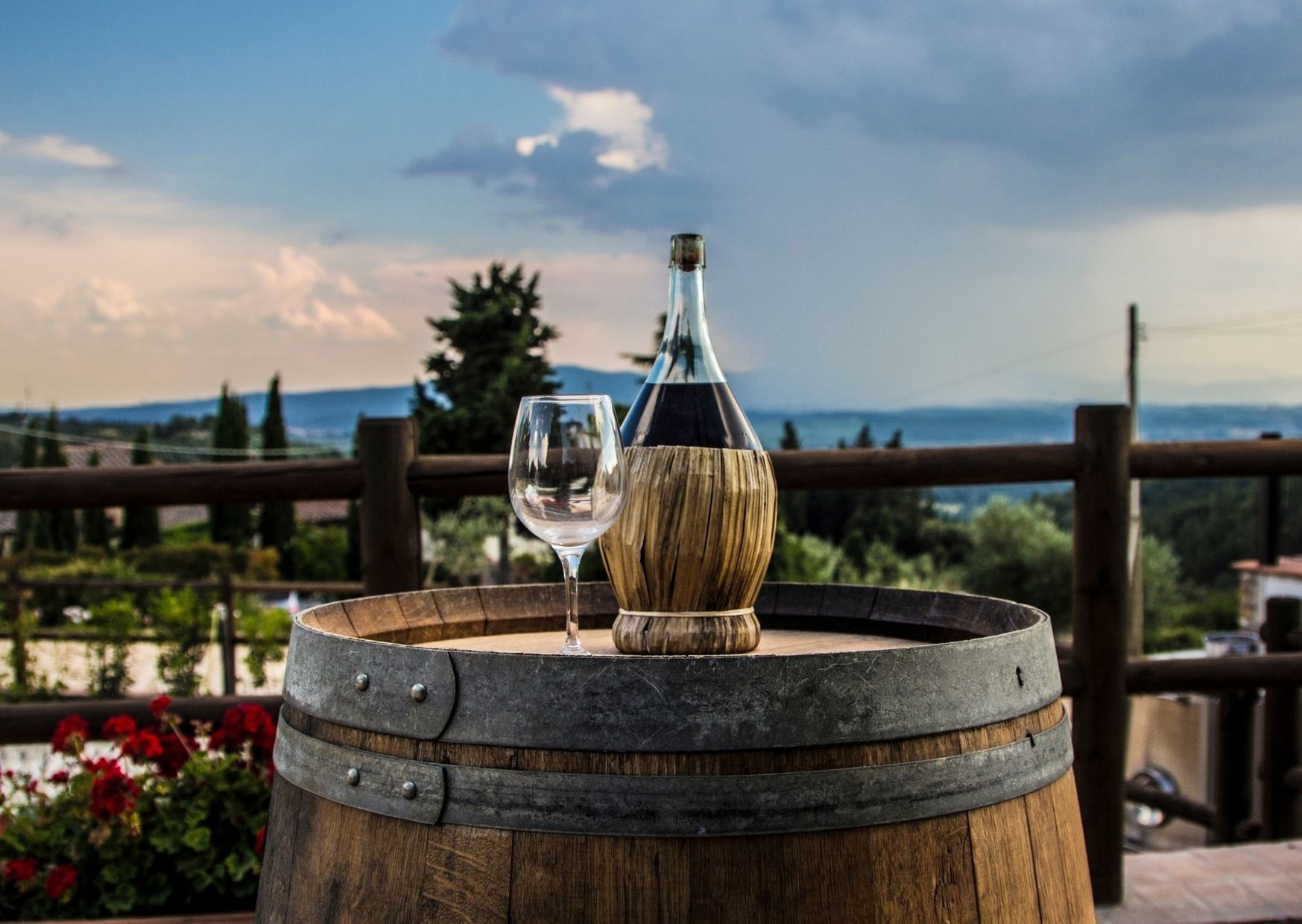 Sangiovese can be cheerful and fruit-forward, as we taste in Chianti or Chianti Classico. These wines lead with bright red cherry flavors, supported by a lively acidity that keeps you wanting more. It can also be bold and brooding, as Brunello, with complex layers of red fruit, dried herbs, and leather surrounded by punchy tannins that need a little time to mellow out before it opens up to you. Somewhere in between those two is Sangiovese as a Rosso di Montalcino or a Rosso di Montepulciano, or a Montefalco Rosso. These wines maintain that delicious red fruit (mostly cherry) flavor and lively acidity but with a little grip and rusticity. Needless to say, Sangiovese offers a little something for every palate--be it light, medium, full-bodied wine cravings. But, if you've tried all the Sangiovese you can and are ready to move on to other wines that are similar, here are a few suggestions to try. 
No need to go outside of Italy to find a similar wine to enjoy when you can just hop over to the Piedmont region for Barbera. Just like Sangiovese in Tuscany, Barbera is the most planted grape in the Piedmont. And if you like Chianti, specifically, this is a good one to try. Barbera is just as cheerful and fruit-driven with cherry flavors and has a high acidity. It, too, makes for a great pizza pairing!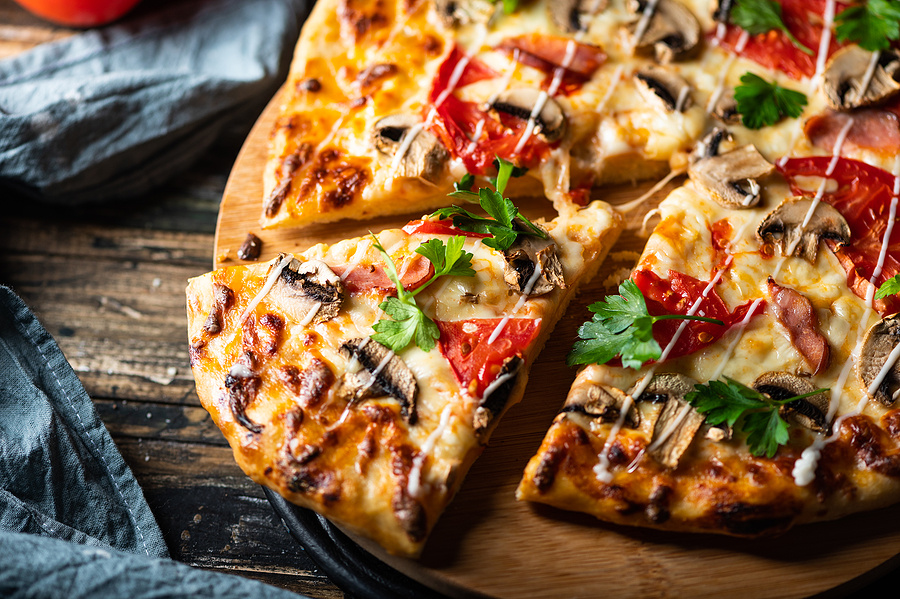 Zweigelt
(pronounced Zz-vay-gelt)
This classic Austrian variety is a shoe-in for Sangiovese lovers. Zweigelt is bright, tart, and fruity with (yes, you guessed it) red cherry flavors as well as raspberry. And like some Sangiovese, it can have a little pep in the sip with black pepper spice and notes of licorice. This wine is medium-bodied with velvety tannins that make for a comforting, easy sipping wine. Zweigelt is one of those rare red wines that pairs great with seafood, especially shellfish cooked in tomato-based sauce. It's also delicious with lighter white meats like chicken or veal. I personally love it with wiener schnitzel.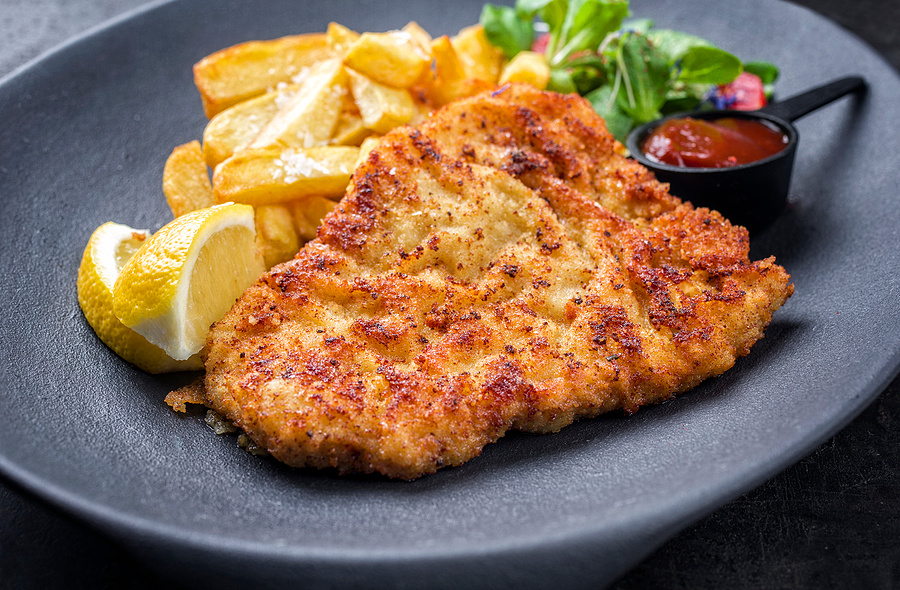 Tempranillo
(pronounced temp-rah-nee-yo)
If you're a Rosso di Montalcino or Rosso di Montepulciano fan, then Tempranillo might just be your jam. This Spanish grape variety is just the right amount of fierce with flavor. It's medium to full-bodied, depending on whether it's oaked or not, and has similar red fruit flavors as Sangiovese. It also has a rusticity to it (think farm, barn, rustic) that gives it that nice cedar, leather, tobacco notes, and perhaps dill or coconut if aged in oak. Tempranillo provides just the right amount of body--not too little, not too much--just the right amount. It's fantastic with smoky barbecue and Mexican food like chile rellenos! Yum!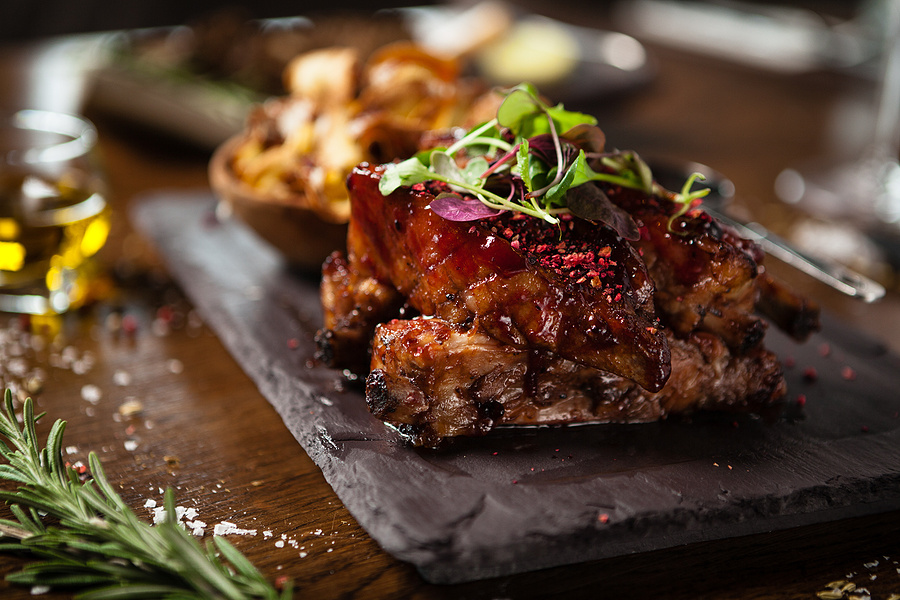 If you're more of a Brunello lover, then Syrah from Australia (where it's known as Shiraz), Chile, or the United States (specifically, central coast California) will satiate your taste buds. The Syrah from these wine regions will express more fruit than their counterparts in Europe, especially France. It has a range of fruit notes from red to black (i.e., blackberry, dark cherry, plum). 
Of course, expressing more fruit does not mean that it's a fruity wine. To the contrary, Syrah is an assertive wine with an authoritative mouthfeel. It lets you know that it has arrived. Syrah, like Brunello, takes time to soften and open up. It's best to decant before you enjoy or swirl, swirl, swirl that glass! Syrah may also present dried herbs and oak notes. It's a terrific wine pairing with grilled meats, especially lamb or beef.
Well, there you have it. Go to town and give these varieties a try! If you need assistance, we'd be happy to help you at DCanter. Visit us online or stop in our wine boutique. If you want more tailored recommendations that fit your particular tastes, consider getting a personal sommelier through Concierge by DCanter! Share with us which is a new favorite of yours on Instagram @dcanterwines.