Dorothy J. Gaiter is an accomplished journalist and editor, twice nominated for a Pulitzer Prize for her work on race and once for her "Tastings" column.
Meet Iconic Wine Writer Dottie Gaiter
by Mary Kong-DeVito
Dottie Gaiter is an accomplished journalist and editor, twice nominated for a Pulitzer Prize for her work on race and once for her "Tastings" column. As a student at University of Missouri, she was a founding editor of the black students' newspaper, Blackout.
It was while she covered urban affairs at The Wall Street Journal that she and her husband John Brecher started the WSJ's beloved weekly wine column, "Tastings" on top of their regular news beats.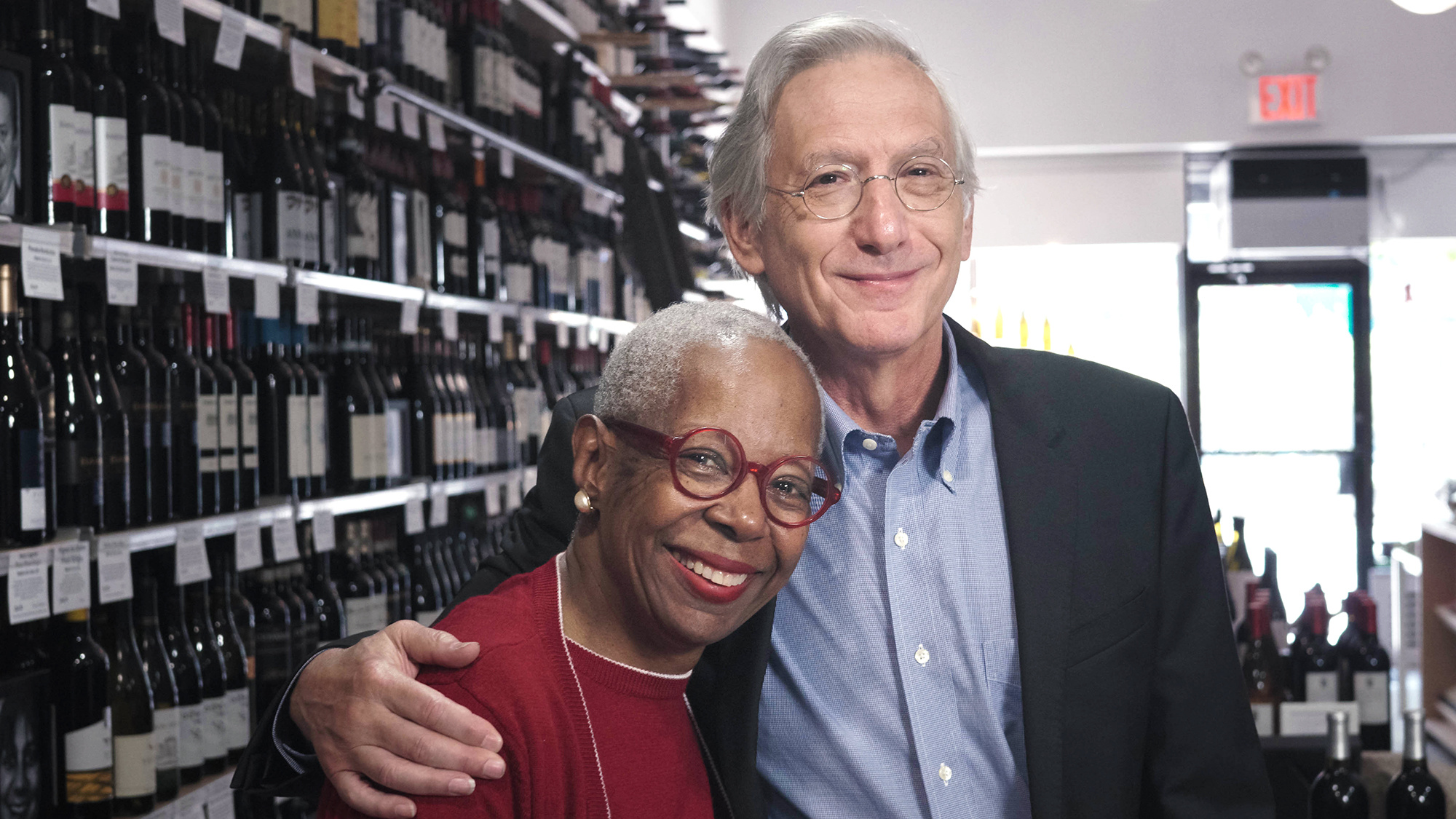 Dottie Gaiter and husband John Brecher
Together, they've made enjoying wine approachable and accessible to everyone. They're also the creators of Open That Bottle Night (OTBN), a yearly event to savor that bottle you've been saving, with people closest to you.
Currently, Dottie and John are senior editors at Grape Collective, sharing wine reviews and recommendations. Ahead of OTBN, DCanter spoke to Dottie about this long-standing celebration among wine lovers.
You started OTBN with John over 20 years ago, which is about sharing a special bottle with those you love. What inspired you to create this movement?
When we began our column, "Tastings," at The Wall Street Journal in 1998 – after studying and enjoying wine for 25 years but never writing about it – the question we received most often was: "I have this one bottle I got on vacation, or my mother left me, or I've saved from my wedding. When should I open it?" We always said, "Today!" We still believe that. But we realized it wasn't that easy. Many of us save special bottles until they are too special to open. So we said, OK, let's do this: On one night, let's all take a deep breath, pop those corks and celebrate the memories. We called it Open That Bottle Night. It has been an international event since the first one in 1999. In 2005, it was even a question for $200 on Jeopardy!
During this time of social distancing, how has OTBN changed? Have you seen creative new ways that people use to appreciate this day?
We're eager to see that ourselves. Back in the old days – like, a year ago – people had in-person parties. For OTBN 2020, we were at COPIA in Napa celebrating the donation of our papers to the University of California at Davis Library's Warren Winiarski Wine Writers Collection. Warren himself was there at the OTBN dinner along with all sorts of luminaries, including Kevin Zraly, who last year published the 35th edition of his "Windows on the World Complete Wine Course," and Carlton McCoy, CEO and president of Heitz Cellar, and Karen MacNeil, author of "The Wine Bible."
So far, we've heard from several people about this year's plans. Instead of hosting an in-person OTBN in Paris, Lyneka Little, one of our assistants when we wrote "Tastings," is having a virtual celebration this year stateside. The founders of Honnibrook Craft Meadery in Castle Rock, Colo., plan to celebrate with a pizza truck and about 25 people, as allowed under current health rules, and open an award-winning cherry mead. You can read much more about the current celebration in our column at Grape Collective. Be sure to let us know about your night at [email protected] or on Instagram.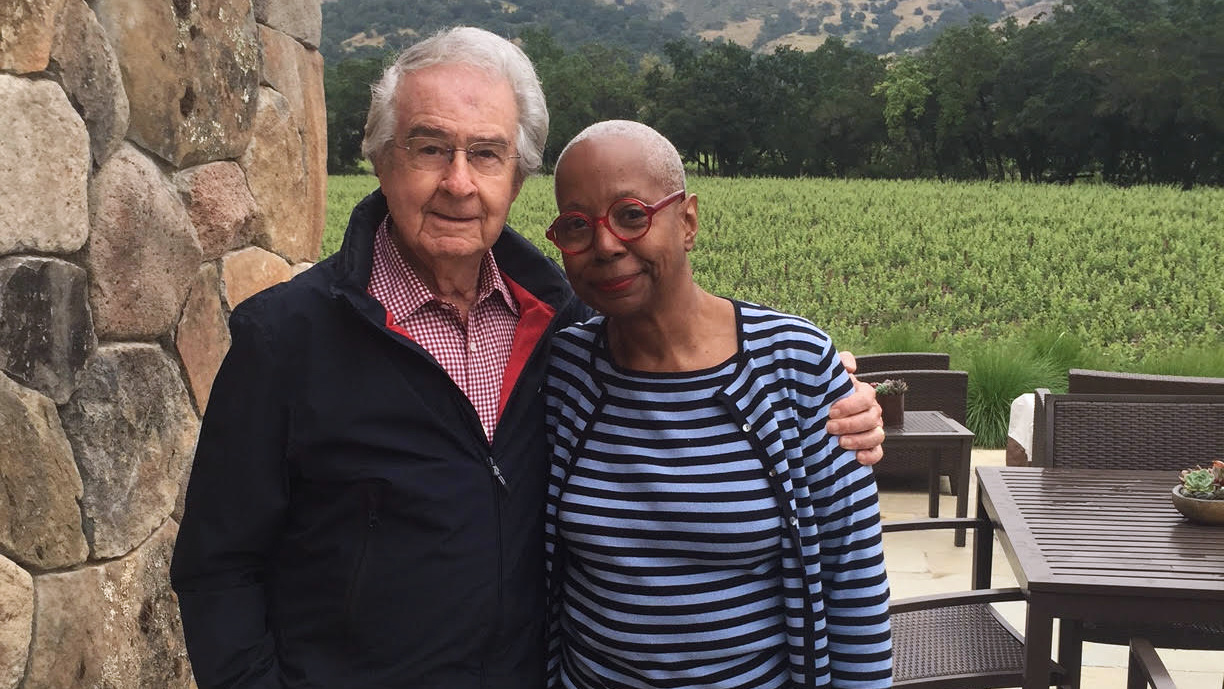 Stag's Leap Wine Cellars founder Warren Winiarski and Dottie Gaiter
We're so curious--what bottle did you first open the first year of OTBN?
We had four vintages of Chateau Musar from Lebanon. We have been buying Musar for years and, yes, they are so special to us that we hesitate to open them. We shared the 1982,'85, '86 and '91 with friends. I made my famous duck.
Photos courtesy of Dottie Gaiter and John Brecher