You want to start aging wine but don't quite know where to begin. It's certainly an experience to taste a wine that is 20, 30, or even 40 years old or to enjoy a wine from a certain year that may have a special meaning.
The Do's and Dont's of Aging Wine
by Matthew Lorman
You want to start aging wine but don't quite know where to begin. It's certainly an experience to taste a wine that is 20, 30, or even 40 years old or to enjoy a wine from a certain year that may have a special meaning. Perhaps you're saving a wine with a vintage of a child's birth year or one from your wedding. Perhaps you've recently been gifted a nice bottle of Bordeaux or simply want to start a wine collection for fun. Regardless of the reason, you'll want to do it right to protect your investment. Although it is not a hard and fast rule, most age-worthy wines are going to cost a bit more than your average red or white wine, so it's important to be mindful of certain do's and don'ts. Here are answers to some of the common questions that come up about aging wines at home.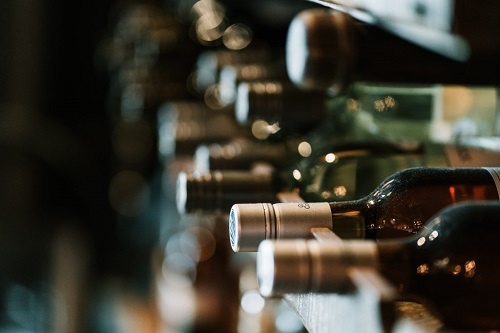 Do all wines get better with age?
No, they don't. In fact, 99% of wines are not meant to sit around and collect dust in your wine cellar. Most are meant to be consumed upon or shortly after they are released to the public. Some wines, like a fresh and fruity Beaujolais Nouveau or a crisp Pinot Grigio, are intended for earlier consumption, while others, like a big and complex Cabernet Sauvignon from Napa Valley, California can age well into the next decade. Wine is a living thing, and it's constantly evolving even after bottling or when poured in your glass. Some wines reach their prime later on in life, while others have peaked earlier on in life and are now past their prime. Finding an age-worthy wine is a bit of a challenge. However, there are some things to look for when selecting a bottle with aging potential. First, the wine has to have the right balance of acidity, tannin, sweetness, and alcohol. These components act as natural preservatives to keep the wine stable as the years go by. The best way to test for this is, of course, to taste the wine. Purchase one bottle to assess its qualities before making your decision to age the wine, or ask your trusted wine shop for a recommendation. Additionally, you can look at the history of the winemaker and check if he or she has a track record of making wines with aging potential.
Which wines have aging potential?
Some wines are naturally more inclined to stand the test of time because of the traditional winemaking styles or grape varieties they are made with. Grapes with higher levels of tannins, such as Cabernet Sauvignon, Nebbiolo, and Aglianico are better equipped for the aging process. However, don't forget about the quality white wines out there! Varieties like Chardonnay, Riesling, Semillon, and white Riojas can get better over time. White wines generally reach their peak drinkability faster than their red wine counterparts. Although this is not an extensive list, here are our top picks that make for a good starting point to consider as you begin aging wines yourself:
Umberto Fracassi Barolo Mantoetto 2014 (Piedmont, Italy)
Buoncristiani Family Winery Cabernet Sauvignon 2016 (Napa Valley, California)
Buoncristiani Family Winery OPC 2016 (Napa Valley, California)
La Couronne de Marquis de Terme Margaux 2012 (Bordeaux, France)
Alfred Merkelbach Riesling Ürziger Würzgarten Urglück Spätlese 2017 (Mosel, Germany)
Domaine Lafouge Auxey-Duresses Blanc Les Hautes 2015 (Burgundy, France)
Where should I store these wines?
Okay, so you made a quick run to DCanter to stock up on some age-worthy wines; now where do you store them? For starters, keep them away from light. Store wine bottles in an area that is as dark as possible. Ultraviolet rays from sunlight can damage the flavor and aroma components of wine. In addition to avoiding light, keep the bottles away from vibration or heat sources. Things like washers and dryers, stereo systems, or exercise areas may disrupt the aging process and cause sediments to be disturbed. As the wine ages, the components of the wine that give it color, flavor and aroma can solidify. Allow these sediments to fall beautifully and collect at the bottom of the bottle so that when you decant it, you won't get any gritty sediment in the glass. After all, wine is meant to be drunk, not chewed.
How should I store wines that are meant to age for a long time?
There are a few rules to keep in mind when storing wine. First, make sure that they are laying on their side horizontally. This will ensure that the cork doesn't dry out. It is important to keep the cork moist so that unwanted oxygen doesn't seep into the bottle and cause premature aging and potential spoilage. Second, area temperature is crucial to keep consistent---generally between 55°- 60°F. Temperatures higher than this range may cause the wine to age too fast and dull the fruit flavors of the final product.
How do I know when my cellared wines are ready to drink?
To determine when a wine may be ready to drink, check the technical sheets of the wine before purchasing. Wineries will usually list the peak date of a wine in which it should be ready to drink. You should label the wine in your cellar with the peak date, so you don't miss it! If the winery doesn't provide the peak date information, do your research. Check vintage charts (often done by region), which will give you an educated estimate of when the wine will be at its peak and when it will start declining.
Finally, you should sample the wine! This is the exciting, experiential part of starting a wine collection and aging wines. After all, the purpose of aging wine is to experience how the flavors, texture, and aroma of wine have changed over time. Ideally, you've purchased several bottles of the same wine---perhaps even a case---to experience throughout the years. Open one every six to twelve months to see how the wine is evolving. If you only have a small number of bottles, you can get a Coravin to extract a small taste without having to uncork the wine. Whatever you do, don't forget about your wines in the cellar. All of your waiting will go to waste if they aren't enjoyed.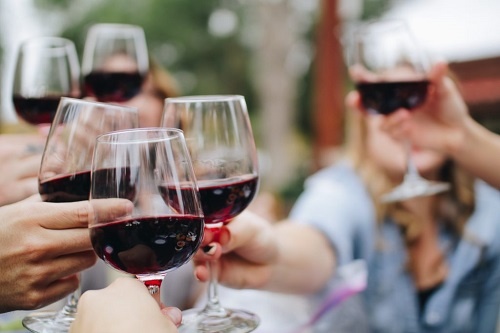 Still not sure of how to get started?
Another option is Concierge by DCanter. Have a personal sommelier at your fingertips to answer any of your wine-related questions. Concierge by DCanter is a personalized wine shopping service that caters to your unique taste and budget preferences. By signing up, you'll have a direct connection with your very own wine expert and personal sommelier who is responsible for learning about your taste preferences and hand-selecting artisanal wines each month within the budget you choose. You'll gain first-hand access to limited small-production wines from all over the world paired with personalized tasting notes for each bottle. You don't even have to leave the comforts of your home, as everything is delivered right to your front door! The service also includes free unlimited delivery! Want to get in on all the fun? Become a Concierge by DCanter client today! We're certain your wine concierge would be happy to assist with your wine collection needs.