If Oktoberfest is the first thing you think of when it comes to drinking in Germany, then it's time to take a look at the country's wine scene.
German Wines To Drink Now
by Michael Warner
If Oktoberfest is the first thing you think of when it comes to drinking in Germany, then it's time to take a look at the country's wine scene. Not only is Germany home to some of the most innovative young winemakers in Europe, it also crafts classic styles and varieties that rank amongst the world's best wines. When you're ready to check out German wines that you've been overlooking, here are three places to start.
Like Red Burgundy? You'll Love Spätburgunder!
Burgundy is going through a rough patch right now. Between the effects of climate change and increasing demand around the world, the region is experiencing higher prices and uneven quality, making the search for good Pinot Noir quite a bit trickier than it has been in the past.
The opposite is true in Germany. One of the few beneficiaries of climate change, the winegrowing regions of the country are now just a little bit warmer, allowing for better and more consistent ripeness. This is especially true of Pinot Noir, or Spätburgunder, as the Germans like to call it. Germany is now producing world-class Pinot Noir filled with flavors of dark cherry notes, forest aromas, and subtle baking spices. These are the types of wines that made Pinot Noir famous, and while very few are inexpensive, virtually none carry the high prices of their Burgundian cousins. Germany's best examples of Pinot Noir come from the Pfalz region, so check those out first.
Let's Talk About Sekt, Baby
Germany knows sparkling wine. In fact, the Germans drink more sparkling wine per capita than any other country on earth. Not surprisingly, they make quite a bit within Germany, and it's getting easier for us to find it here in the U.S. German-made sparkling wine is called Sekt. It comes in many different forms and quality levels, but there are two that you should seek out.
The first is Rieslingsekt, a sparkling wine made from Riesling. If you're thinking that this will be a sweet sparkling wine, then you might be surprised to learn that most are drier than Champagne and, unlike most sparkling wines, have no added sugar. Nonetheless, the natural fruitiness and liveliness of the Riesling grape makes these wines delightfully fresh and complex.
The second is Winzersekt, which is Germany's equivalent to grower Champagne. These wines are estate-grown, bottled, and aged, and most offer extremely high quality. Many Winzersekt are made from Riesling, but you will also find examples made from Chardonnay, Pinot Blanc, and other varieties commonly found in French Crémant.
Rieslings from the VDP
It's cliché at this point to say that German Rieslings are too sweet. Yet when someone drinks a dry German Riesling, they inevitably can't get enough of it. Granted, the wines aren't always easy to find, but there are a couple of reliable tricks for spotting a dry Riesling.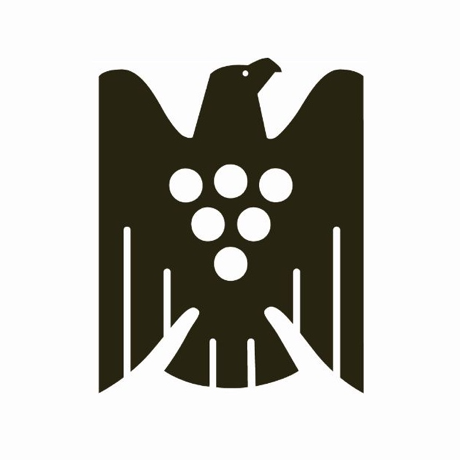 Look first for the "VDP" logo on the bottle. It's a black eagle with a stylized bunch of grapes on its breast. VDP stands for the nearly unpronounceable Verband Deutscher Prädikatsweingüter, an association of about 200 historic and high-quality wine producers throughout Germany. VDP member wineries hold themselves to higher production standards, and their wines typically represent some of the best examples available. Despite their pedigree, it's possible to find many affordable examples for everyday enjoyment. 
Many of the Rieslings produced by VDP members are labeled as trocken, or dry, which makes things easy. Still, you can assume that their Rieslings are dry unless there is Prädikat level indicated on the label, such as Kabinett or Spätlese (there are sweeter styles available, but they will most likely be positioned with dessert wines in the wine store or on a wine list).
The other check you can do is to simply look at the alcohol level on the label. If your Riesling is greater than 11.5% alcohol by volume (ABV), then you most likely have a dry wine. Go below 11% ABV, and you'll start getting into the off-dry and sweet territory. The lower the ABV, the sweeter the wine taste.
The final thing to know about all three wines -- Spätburgunder, Sekt, and dry Riesling -- is that they all pair exceptionally well with food. Germany's naturally cool climate keeps these wines light, fresh, and with an acidity level that allows them to easily match a wide range of flavors and textures. From delicate sushi to complex Thai and Indian cuisine to textured vegetarian fare, you'll find that these wines will do the trick and aren't just for schnitzel anymore.