Summer grilling brings family and friends together, just like wine, no matter where you are. Whether you are grilling steaks in traditional American fashion, an Argentinian asado, or spicing it up with your own twist, there is a perfect wine. 
Fire Up the Grill
by Matthew Lorman
One summer afternoon on a rooftop in Buenos Aires, we lit charcoal, opened plenty of bottles of Malbec, and prepared various cuts of beef for a Sunday asado. The smoke from the grill rose slowly into the sky, joining the smell of barbecue from other family asados across the city, as we sat down for a meal and social event that would last long into the evening. 
We listened to cumbia and danced of course, while dinner was cooking. With a glass in one hand and a fork in the other, we dove in. The beef was perfectly-cooked to tender perfection--no knife was needed. After we finished eating and were sufficiently stuffed, everyone stood up and gave the Asadero a round of applause along with a celebratory cheer, a custom that every great asado chef deserves. 
Summer grilling brings family and friends together, just like wine, no matter where you are. Whether you are grilling steaks in traditional American fashion, an Argentinian asado, or spicing it up with your own twist, there is a perfect wine to match.

Meat's Perfect Match
Just like wine, different varieties of meat have their own flavor profiles and unique characteristics. Each cut calls for a different wine. A fuller-bodied wine with some tannin to it makes a nice pairing with a fattier cut like New York strip or ribeye. These cuts have beautiful marbling that will make any butcher drool.
Fat helps counteract the tannin in wine, which can be very astringent. It coats your mouth, helping to restore moisture like a system of checks and balances, ensuring that your mouth never gets too dry or greasy.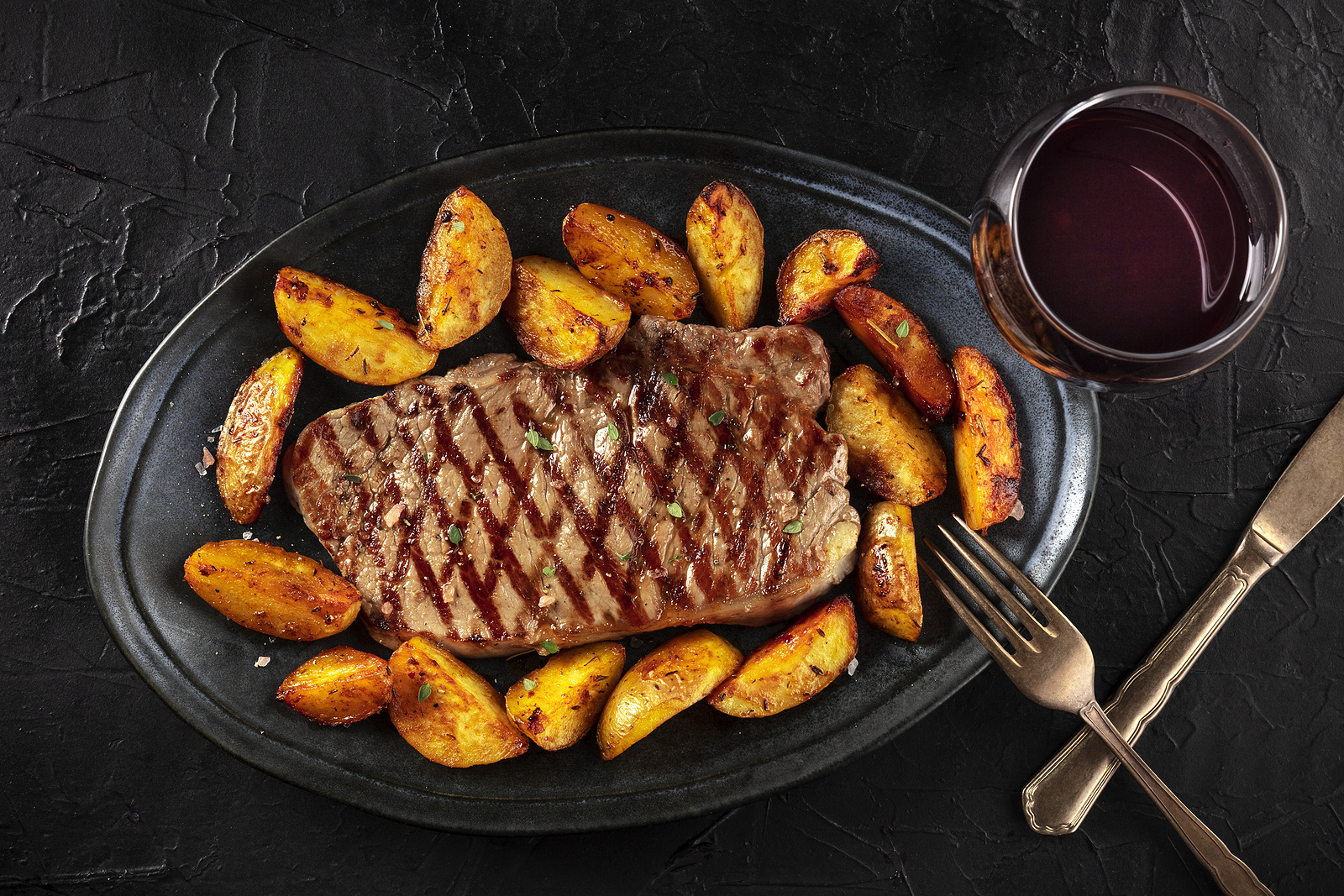 Pay attention to the seasonings. If you are dreaming of Argentinian asado like I often do, Malbec is perfect for the occasion. It lends well to a nice drizzle of chimichurri on steak. Try a Zinfandel paired with a cumin dry-rubbed rib-eye. The spices provide a smoky element, which is complemented beautifully by the jammy qualities of the wine. When in doubt, Cabernet Sauvignon and Bordeaux blends are also great options to keep on hand for your next grill session. 
For leaner cuts of meat like filet mignon, poultry, or pork, a lighter-bodied red with lower tannin will do the trick. Reds like Pinot Noir and Zweigelt have just enough body and tannin to complement dishes rather than overpower them. Whether you go classic with traditional roasted chicken or some flavor and flair, these wines should be your new go-to's. Pairing delicate meats with bolder styles of wine will overwhelm the main dish. To spice things up, pair a Cotes du Rhone alongside your favorite international grilled dishes, like these Tunisian chicken kebabs. 
Go Simple with Seafood
When it comes to grilling seafood, keep it simple. Stick to wines that are fresh, vibrant, and unoaked to make the most out of lighter dishes. A fun trick is to pair seafood with wines that are made near the ocean. Think of Muscadet with grilled oysters, Picpoul with grilled calamari, and scallops with Albariño from Rias Baixas. For heavier dishes, like grilled swordfish with herbed salsa, wines with more body and character like Chardonnay and Chenin Blanc are exactly what you need. For all the red wine fans out there, there is a wine for you too! Lighter-bodied reds like Pinot Noir, Gamay, and Schiava go great with grilled fish. Try them with miso-glazed salmon, and you'll know exactly what I'm talking about.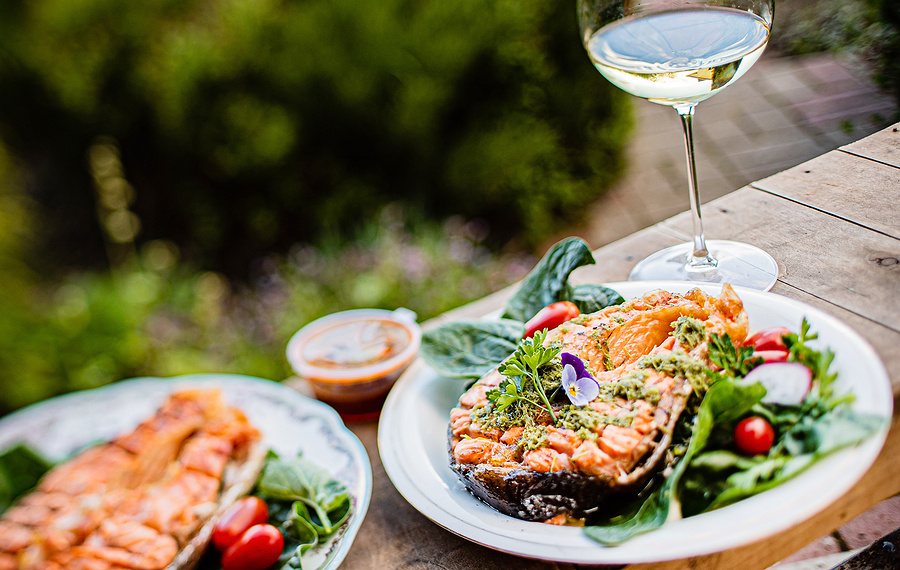 Something for Everyone at the Table
Step aside, sirloin. Grilling is no longer just for carnivores. Add diversity to your grill with a rainbow of colors only achievable from vegetables like eggplant, bell pepper, and squash. Slice them, toss them in olive oil and seasoning, and voilà! You have a flavorful dish with little effort. 
Pair simple grilled vegetables with white wines that have herbaceous notes like Sauvignon Blanc, Gruner Veltliner, or Vermentino. Vegetarian classics including grilled portobello mushrooms and black bean burgers go great with fuller-bodied whites, or light- to medium-bodied reds, like Cabernet Franc and Grenache. 
For a knockout grilled cheese (no, not fluorescent yellow cheese slapped between two pieces of white bread) haloumi, a firm Middle-Eastern cheese, is perfect, as it holds up to the high heat without fully melting. Top it with an herbed sauce, alongside a Greek white wine like Assyrtiko or Moschofilero!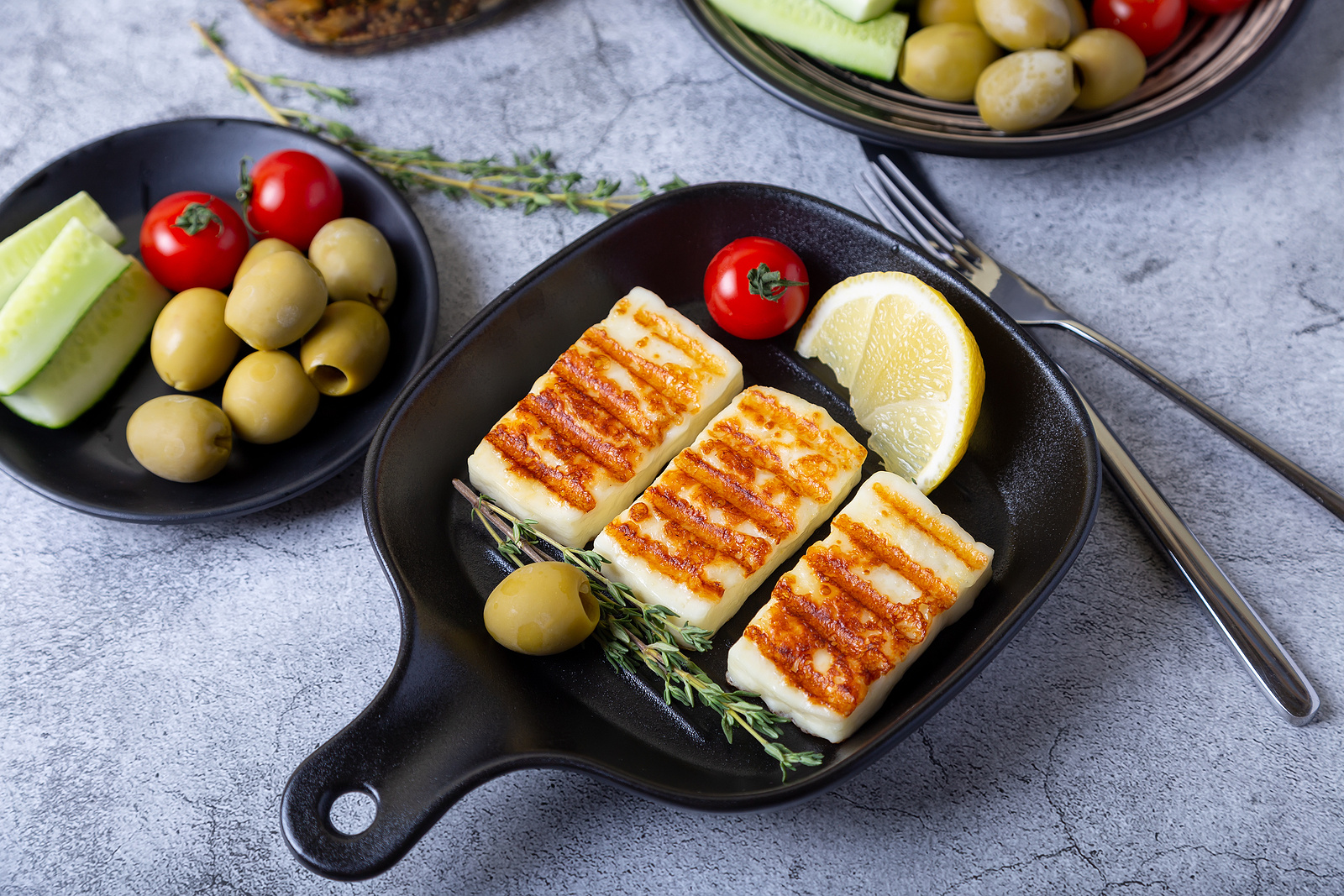 Don't Forget the Side Dishes
No grilling session is complete without the sides! Dishes like macaroni and cheese and potato salad are synonymous with barbeques, but why dirty up other pots and pans when everything can be cooked right on the grill? Grilled corn drizzled in melted butter makes for the perfect complement to a buttery California Chardonnay. Craving something light? A grilled Caesar salad is delicious with Sauvignon Blanc, Chenin Blanc, or a dry rosé. If you've never tried grilled salad before, stop what you are doing. Fire up the grill and get cooking. Your tastebuds will thank you later.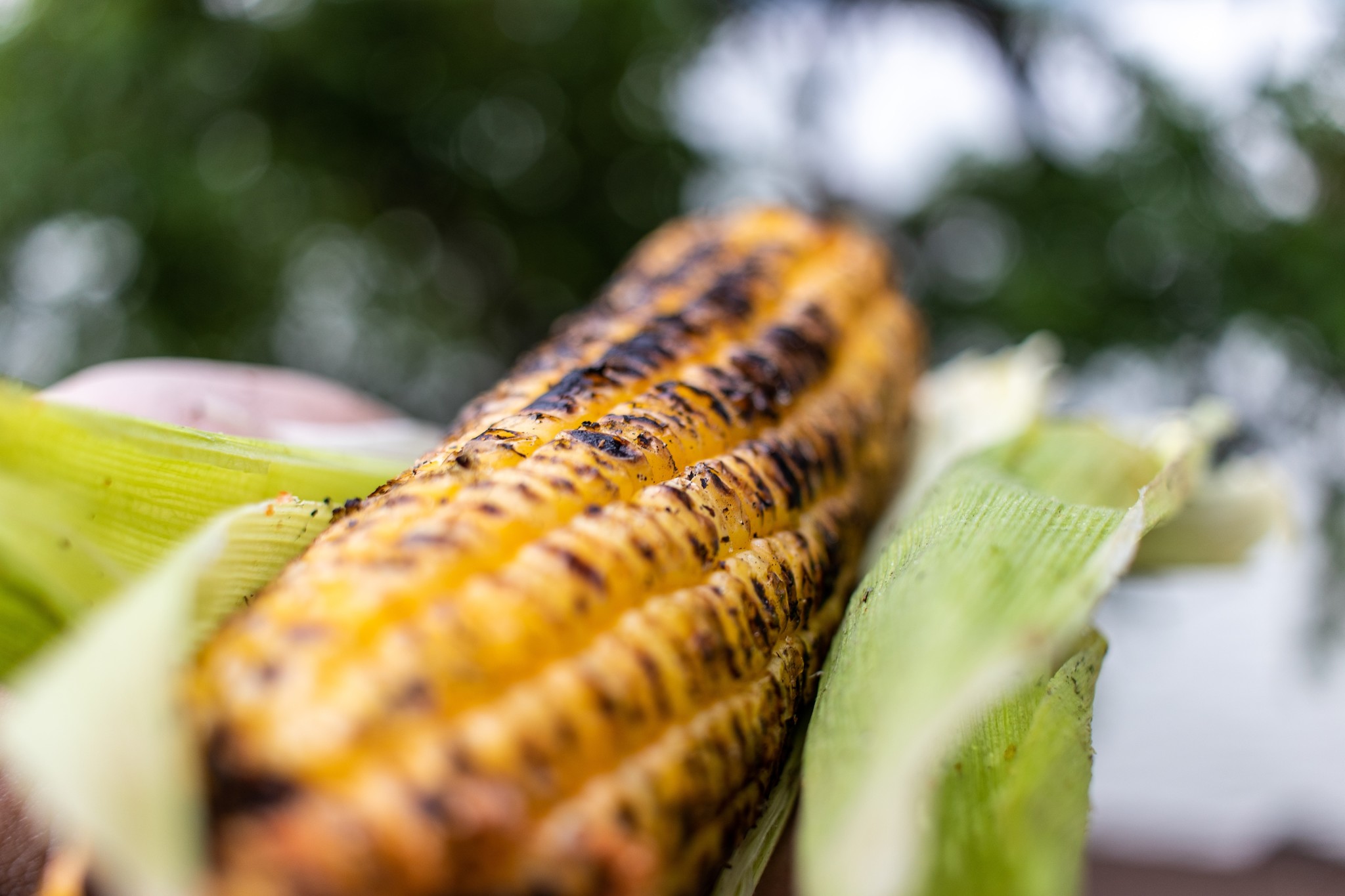 What is your favorite thing to grill? We would love to see what is on your grill and in your glass on Instagram. Tag us (@DCanterwines) and show us your grill game!