Summer and hot dogs just go together. Here are some iconic hot dogs you can enjoy during these last few days of summer along with some delicious wine pairings to go with them!
How to Pair Hot Dogs with Wine
by Charlotte Cummins
As summer comes to a close, take a moment to reflect on that mental, summer checklist you make every year: Did you do everything you wanted? Did you go to the beach? See fireworks? Go to that baseball game? Did you indulge in all of those summer staples—watermelon straight from the rind; a messy, drippy cone of soft serve ice cream that you just can't eat fast enough; a juicy hamburger straight off the grill…a hot dog… WHAT? You haven't had that summer dog yet?! Don't panic, I am here to help! Not only will I suggest some iconic hot dogs to enjoy during these last few days of summer, I will give you some delicious wine pairings to go with them.  
The Classic Hot Dog
For the purpose of this article, the "Classic Hot Dog'' is topped with ketchup and mustard only on a regular old bun. Hot dogs and an ice cold beer may be an American classic, but that's not the only way to enjoy it! Pair the Classic Hot Dog with a glass of Lambrusco to really get the party going. Not only is a chilled glass of bubbles refreshing on a hot day, the acidity and red fruit in this wine cut the fatiness in the hot dog, and brighten up the gamines of the meat. Some even have a touch of earthiness, which will compliment the smokiness imparted from the grill. Grab your preferred brand of hot dog, fire up that grill, and get your Lambrusco on. Want more Lambrusco pairing ideas? Read our article all about what to eat with Lambrusco here.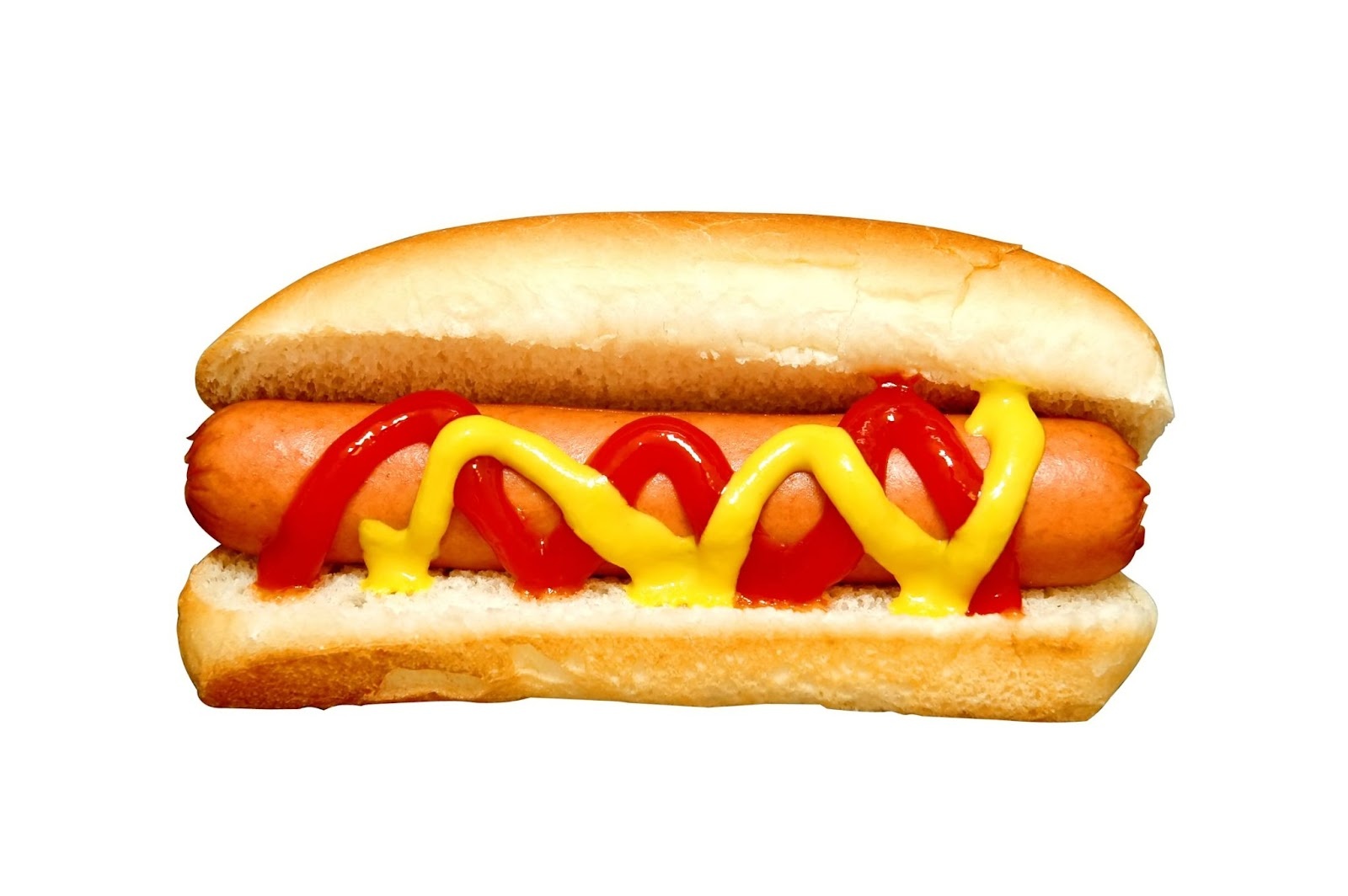 Chicago-Style Hot Dog
According to my Chicagoan sources, a Chicago dog is topped with the following: yellow mustard, bright "neon" green relish, fresh chopped onions, two tomato wedges, a pickle spear or slice, two pickled sport peppers, and a dash of celery salt all on a poppy seed bun. These toppings are all fairly acidic and even a little spicy! When I see ingredients like these, my first instinct is to pair them with something on the sweeter side with lower alcohol. A great choice would be a Riesling—either Kabinett, which can be dry to off-dry, or Spätlese, which will be off-dry most of the time. This touch of sweetness will help cool any spice from the peppers and the medium-to-full body will stand up to the meatiness (literally) of this topping-heavy dog. Hmmm…do you think they serve Riesling at Wrigley Field?
Chili Dog
When I say Chili Dog, what I really mean is a Cheese Coney. In writing this article I learned that this is a super regional hot dog mostly eaten in Cincinnati, Ohio, and parts of northern Oklahoma (where my family is from). If you haven't tried one of these, you really should! A Cheese Coney is a hot dog on a steamed bun topped with mustard, chili, diced onions, and shredded cheddar cheese. Yum! The chili on these guys is made with a bunch of aromatic spices and can be on the hot end of the spectrum. I think this saucy, delicious hot dog would pair best with a Carmenére. This varietal produces full-bodied wines with juicy, purple fruit, peppercorn spice, and a touch of leather and smoke. These flavors will compliment the chili on these Coney Dogs perfectly. Look for one on the lower alcohol side so the heat in the spice and heat from the wine don't compete with one another. Try it, you'll like it!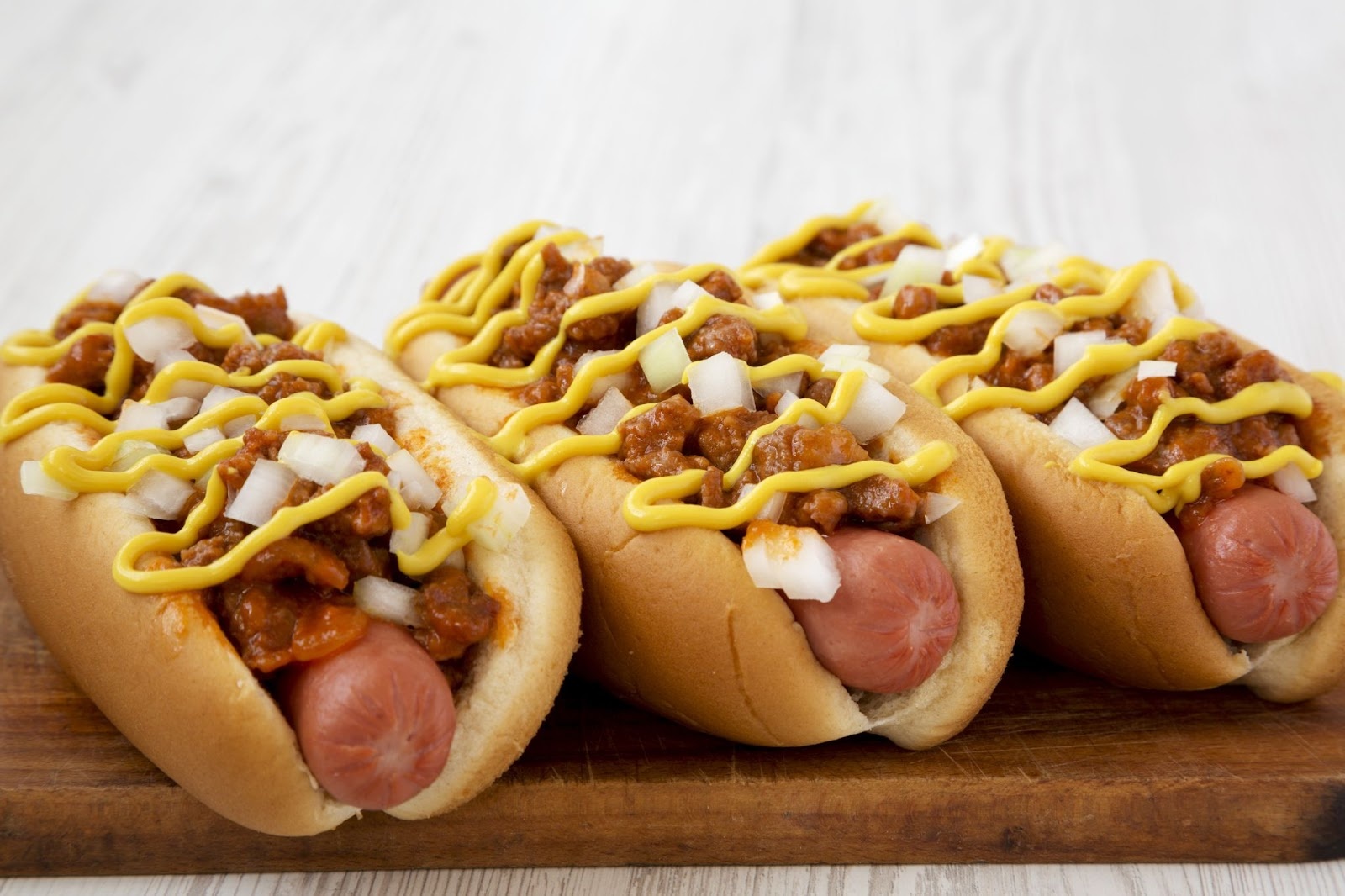 Corn Dogs
Now maybe you don't consider a corn dog to be a hot dog. That's fine. (You're wrong, but that's fine.) You've probably heard of fried chicken and Champagne being paired together, and that same logic can absolutely be applied to a corn dog! Like fried chicken, a corn dog is also a battered and deep-fried piece of meat that you eat with your hands; it's fatty and salty and delicious and can be found at any County Fair. Enjoy one of America's Treasures in the comfort of your own home while you sip on a glass of one of France's Treasures! The acidity in the Champagne will cut the greasy deliciousness, and the yeasty quality of the wine will compliment that battered and deep-fried goodness. Who says you need a fancy meal to enjoy a bottle of bubbly?
Well, that's that—you have your marching orders! Soak up these last days of summer and get your hot dog on. A wise man (Michael Warner *cough cough*) once said: "It's easier to know what's in your wine than what's in your hot dog…" but don't think too hard about that.
Do you have a favorite hot dog? Stop in and we'll help you find that perfect pairing. Cheers!