Eating salad doesn't have to be a chore. Check out this simple guide to make the most out of your wine and salads. 
How to Pair Salad
by Matthew Lorman
There are many approaches you can take when pairing wine with salad. Salads usually have a few different components like the vegetables, the dressing, and any toppings you desire. First and foremost, think of what type of dressing you will be using, then consider any fun toppings you want to throw into the mix. Eating salad doesn't have to be a chore. Pairing wines with salad can be tricky but don't worry, I've got you covered. Check out this simple guide to make the most out of wine with salads.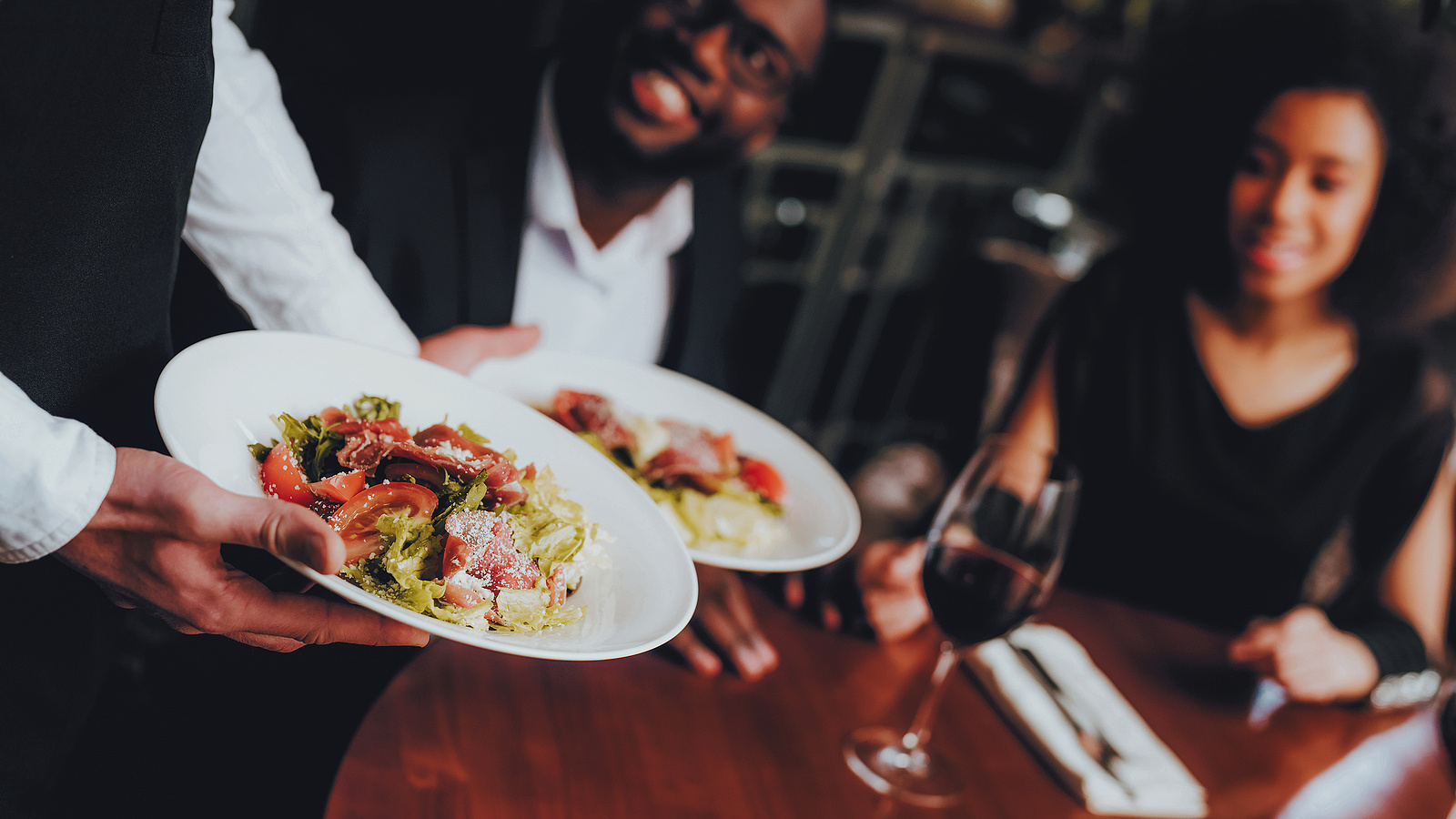 Vinaigrettes
Vinaigre translates to "sour wine" in French. Vinaigrette is essentially two basic ingredients, vinegar, and oil. Mix these two ingredients together and you have one of the most difficult things to pair with wine. The acidity of the vinaigrette is strong enough to make wine taste flabby and dull. In order to not drown it out, consider pairing vinaigrette-based salads with high-acid white wines. The acidity will stand up to the tartness of the vinaigrette, allowing the other flavors to shine. Some of my favorite wines to pair with vinaigrettes are Sauvignon Blanc, Riesling, and Gruner Veltliner. The natural tartness and slight herbaceousness of these wines make them versatile choices for a range of salads. Try them with different dressings like Dijon vinaigrette, Champagne vinaigrette, or garlic and herb vinaigrette.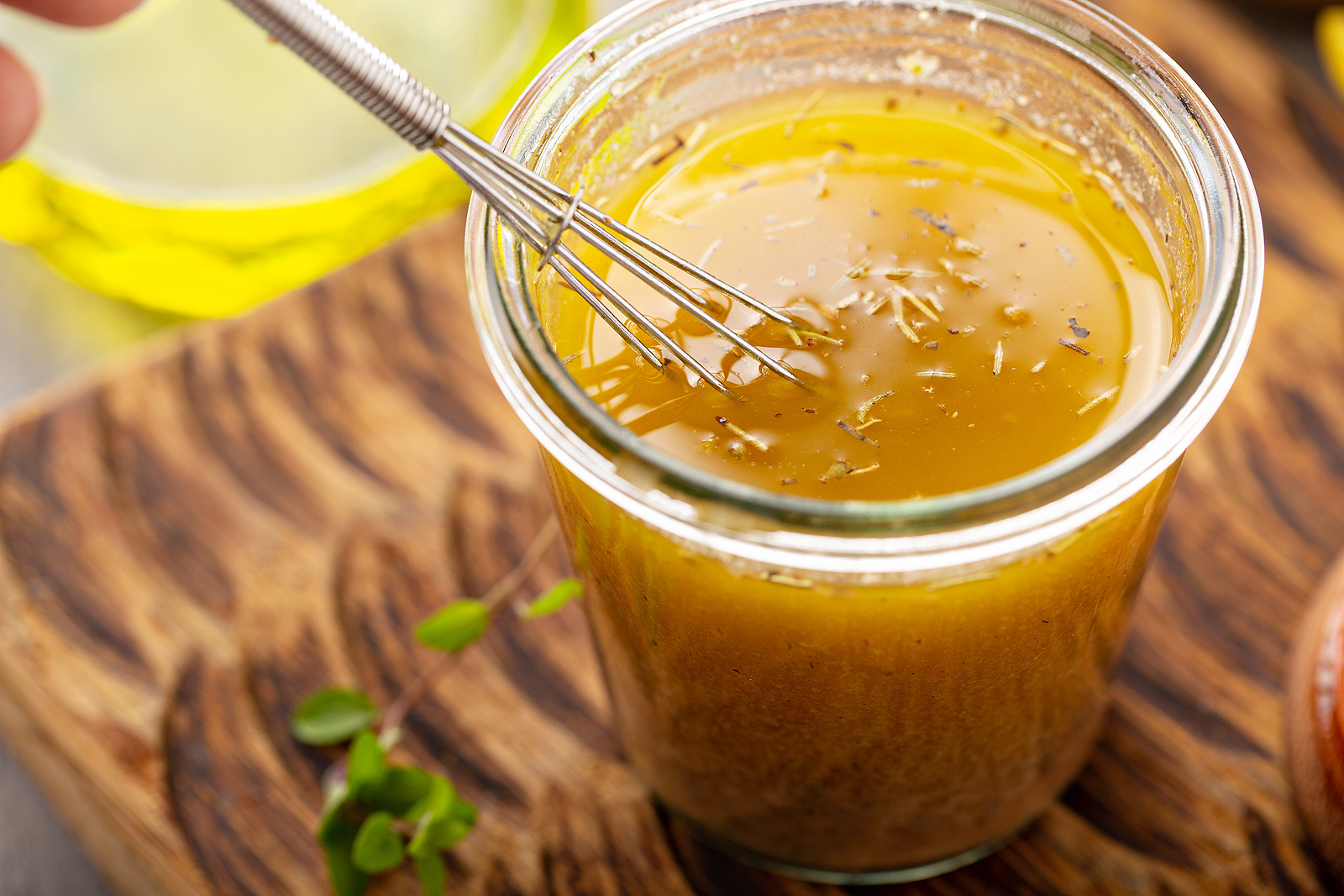 Creamy and Dreamy
Salads with a creamy dressings are generally low in acid. You can pair these dressings with wines that also have lower acid levels, like a buttery Chardonnay. These wines tend to have a creamier texture due to something we wine nerds call "malolactic conversion." In this process, malic acid (the really tart acid found in green apples) transforms into lactic acid (the softer acid found in milk products). The result is a smooth and creamy texture, making wines that are perfect to accompany your favorite salads. Try out a Cobb salad with buttermilk dressing and pair it with a Chardonnay from California. If you're in the mood for a  chopped salad with a creamy Italian dressing look no further than a Pinot Bianco (Italian for Pinot Blanc). 
Add Some Protein
Once you mix in proteins into your salad, whether animal or plant-based, you can shift the focus onto pairing a wine that would match the main ingredient. This is where you might consider a rosé or red wine. As an example, add a piece of blackened tuna on top of your salad and pair it with a delightful rosé from Tavel. The concentrated fruit notes make the wine heavy enough to stand up to the spice and flavor of the tuna. If you want another excuse to eat steak in the form of something healthyish, chop it up and mix it into a salad. Pair it with a Pinot Noir, and suddenly eating salad doesn't seem like such a bore.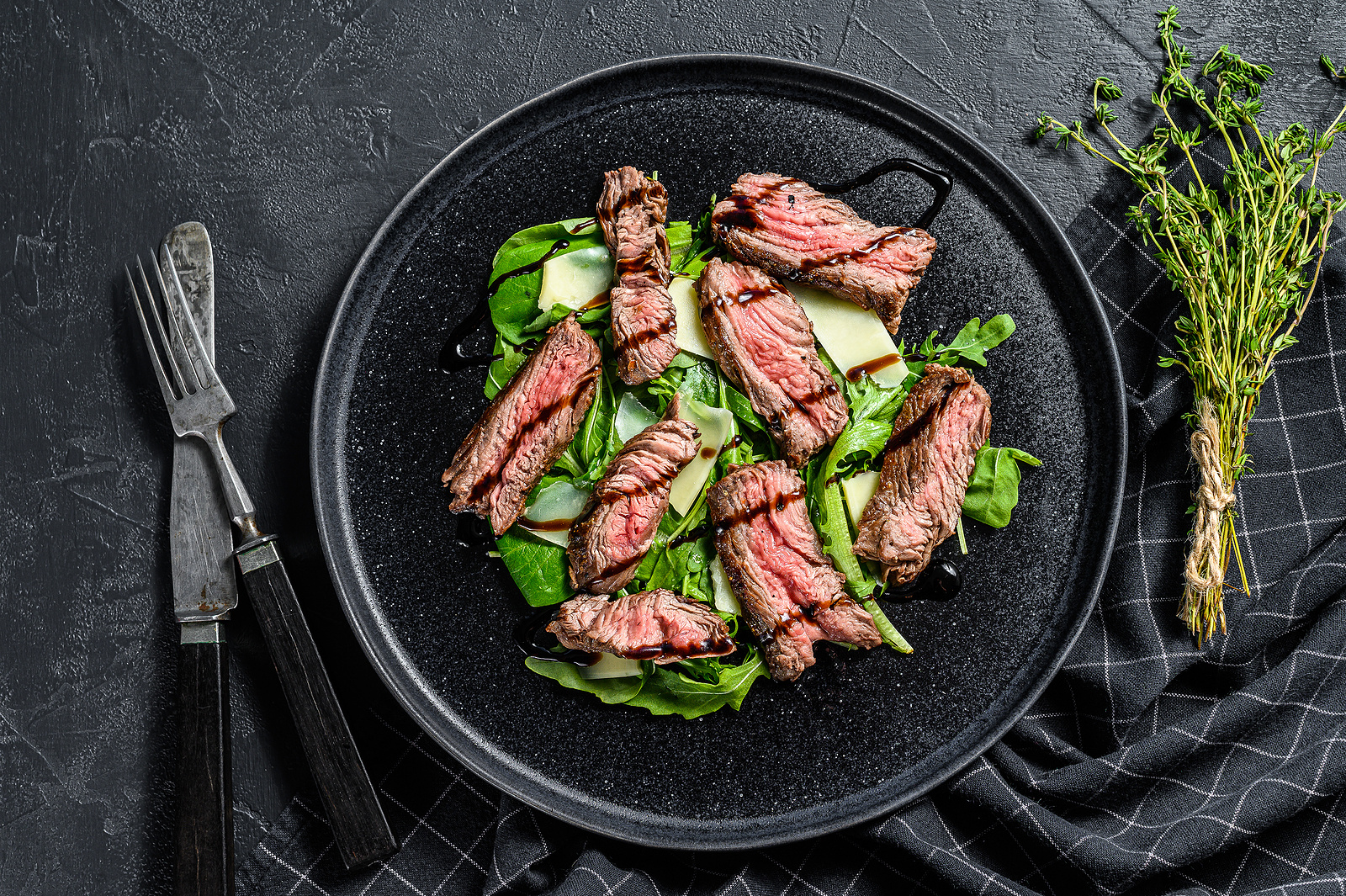 Don't Forget the Toppings
Let's be honest, we don't eat salad because lettuce tastes good. We eat it because of all the other fun things we mix into it. From a food and wine point of view, all the extra ingredients you add provide opportunities to pair with different wines. Toast up some nuts to make Thai chili-spiced cashews and pair it with an off-dry wine like a Riesling to cool the heat. This will surely keep your salads interesting. Toss in some cheese and pair wines that go well with that cheese. A classic example is goat cheese and Sancerre. The Sancerre cuts through the creaminess of the goat cheese while matching the acid level of the cheese. Try out this pairing with a beet and goat cheese salad over a bed of arugula. 
Do you have more questions about pairing wines with salad? Perhaps you have a specific dish you would like custom paired with a bottle of wine. Sign up for Concierge by DCanter for access to your own personal wine expert that can help you with even the most complex wine pairings. Pairing wine with food has never been easier. Cheers!