Pumpkin isn't just for pies and lattes anymore. Whether you roast, simmer or purée it, there are plenty of ways to prepare a wine-friendly pumpkin dish.
How to Pair Pumpkin
by Matthew Lorman
Fall is one of my favorite times of the year. Dressing up in cozy sweaters surrounded by beautiful foliage gets me excited for the best part of fall: pumpkin season. Head on out to a pumpkin patch, pick out the best gourd, and get to carving. If your jack-o-lantern doesn't turn out as planned, fret not my friend. You can easily save the day by turning it into a delicious fall-inspired recipe. 
Pumpkin isn't just for pies and lattes anymore. Whether you roast, simmer or purée it, there are plenty of ways to prepare a wine-friendly pumpkin dish. Check out these food and wine pairings to get your pumpkin fix!
Pumpkin Bisque
Nothing says sweater weather quite like a warm bowl of bisque. Select a wine with a creamy texture to complement the velvety smooth soup. Chardonnay and Chenin Blanc immediately come to mind. Top the pumpkin bisque with freshly toasted pumpkin seeds to bring out the nutty qualities of oak-aged white wine, like a Chardonnay from California. Don't want to spend a lot of time in the kitchen? Not a problem. Have more time to enjoy sipping wine with your meal by taking a shortcut. Use canned pumpkin! Don't worry, I won't tell anyone if you don't.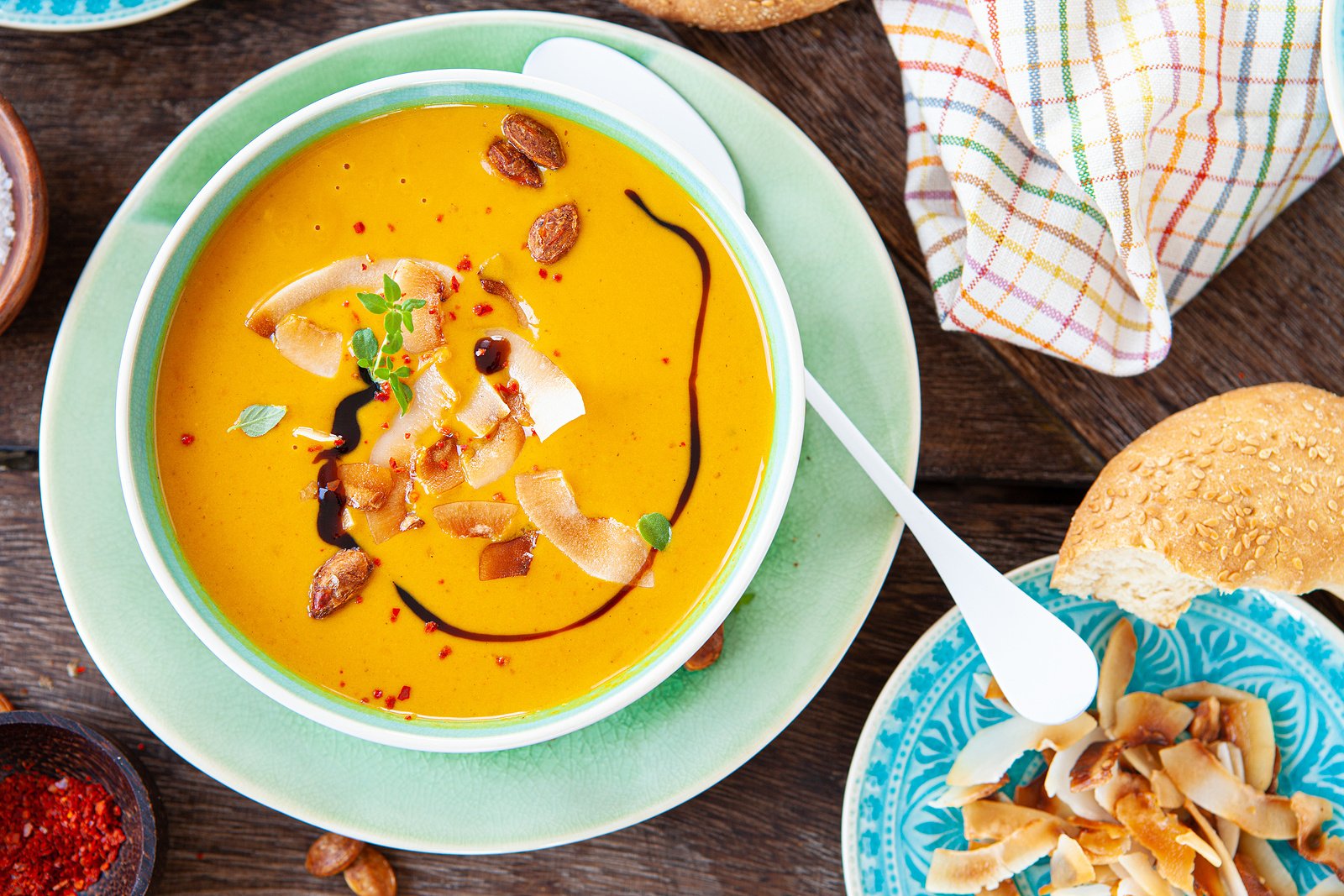 Pumpkin Ravioli
Drooling yet? If you're not, this next wine pairing will surely do the trick. Pumpkin ravioli with brown butter and pecans is a fall dish that just screams for a nice glass of wine. Cozy up with a glass of Amarone or Zinfandel. The intensity and slight sweetness of the dish pairs perfectly with the concentrated fruit notes of the wine.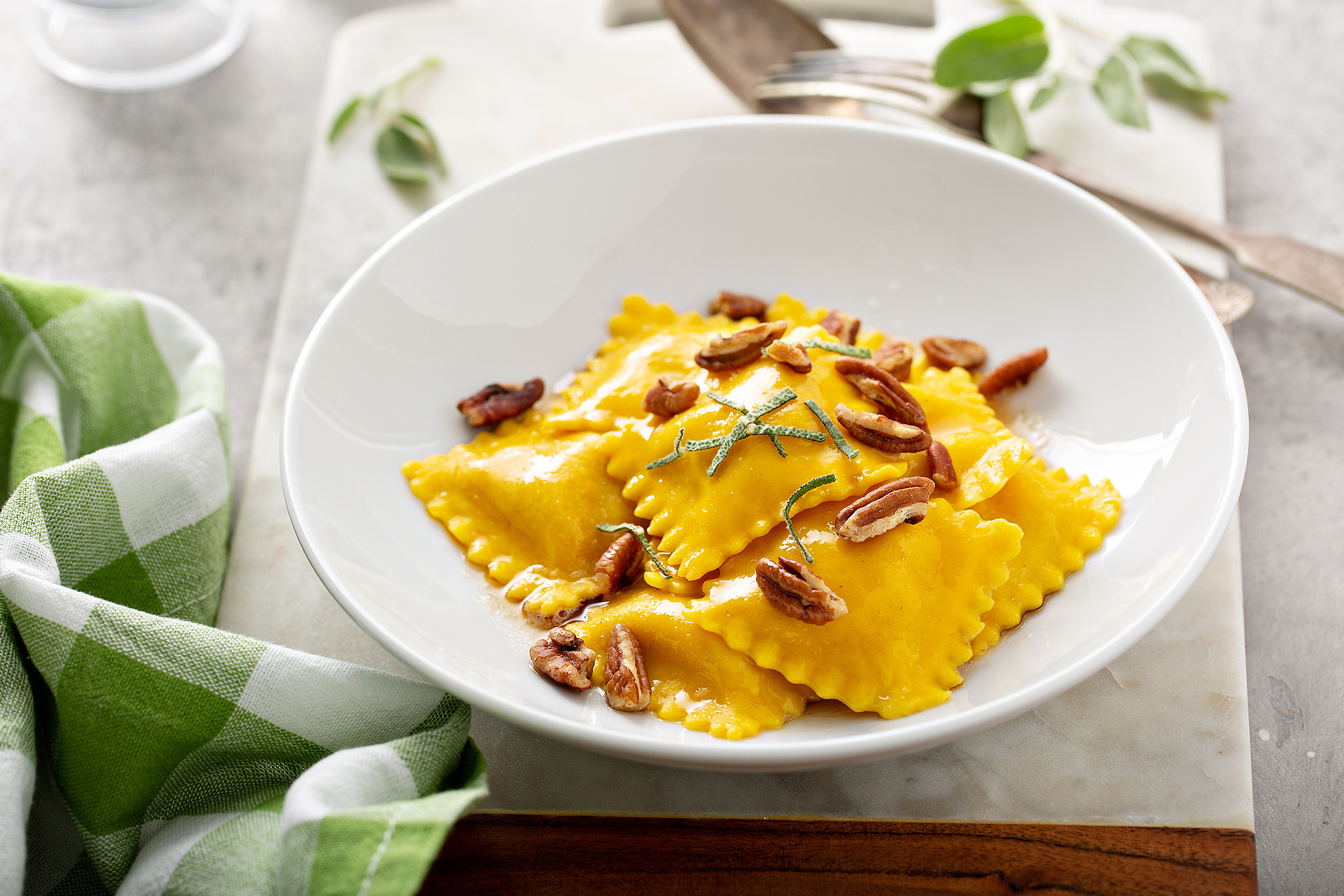 Pumpkin Curry
Throwing together a pumpkin dish has never been easier. All you need for this pumpkin curry is pumpkin, curry paste, coconut milk, and some vegetables. Throw it in a pot, bring to a simmer, add some seasonings, and voila! You've got yourself an easy dinner with minimal effort. To celebrate your delicious creation, go for an off-dry Riesling or Gewurztraminer. The slight sweetness of these wines will help tame the heat from the curry.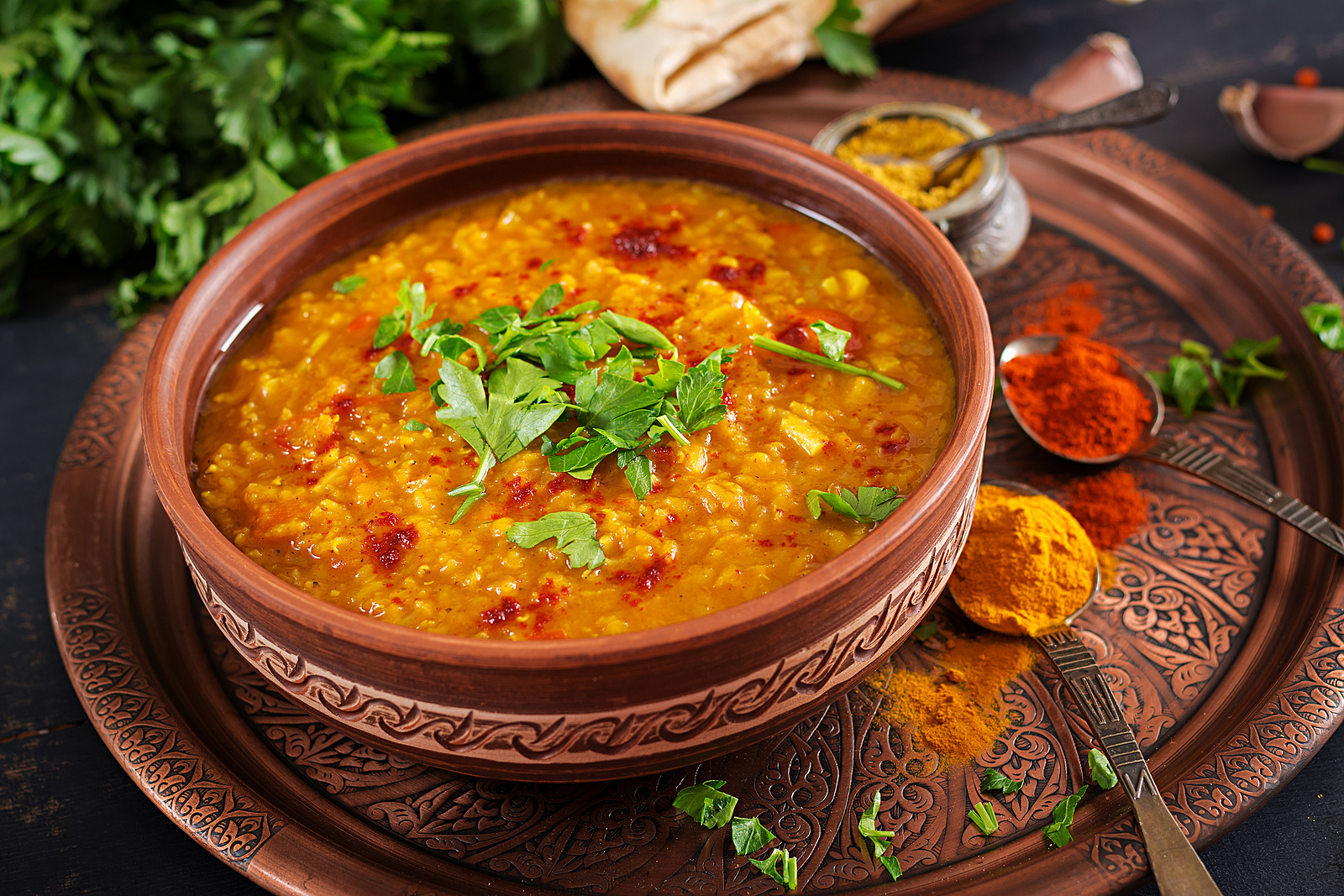 Pumpkin Risotto
This next pairing is creamy and dreamy. Grab your wooden spoon and get ready to stir. Use pumpkin as a base for risotto, and keep stirring until a nice creamy consistency is achieved. To celebrate all your hard work, reach for an earthy red wine like Pinot Noir or Nebbiolo. The earthiness and tannin structure of the wine will contrast the buttery richness of the dish.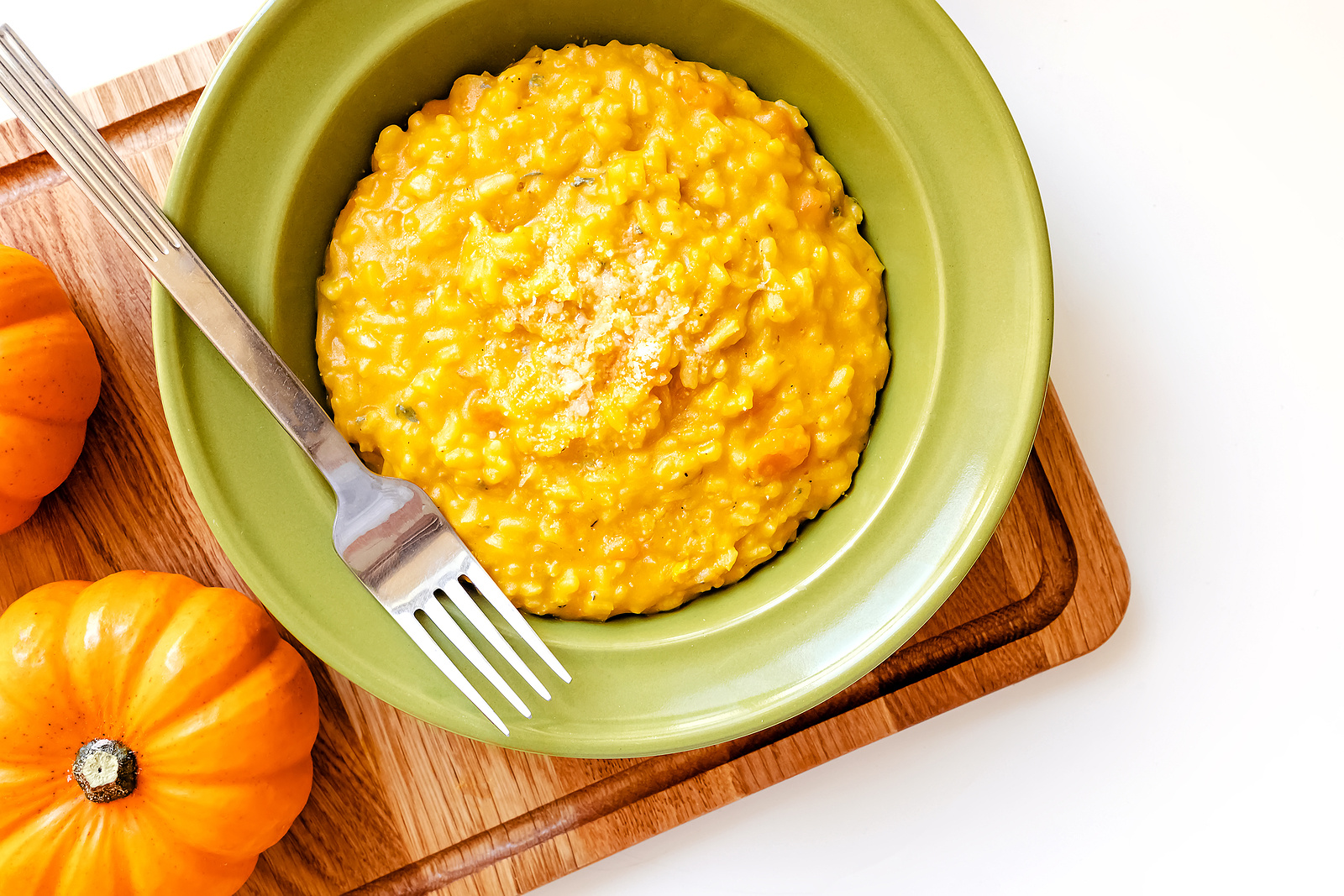 Pumpkin Pie
No discussion on pumpkin would be complete without an ode to pumpkin pie! Whether you like it plain or buried under a pile of delicious whipped cream, there is no denying that this holiday staple deserves an equally delicious wine. Keep in mind the sweetness level of the pie. Select a sweeter wine than the pie, so that the pumpkin doesn't mask the taste of the wine. Some great options are Vin Santo or Tokaji. These wines show nutty qualities that complement the baking spices.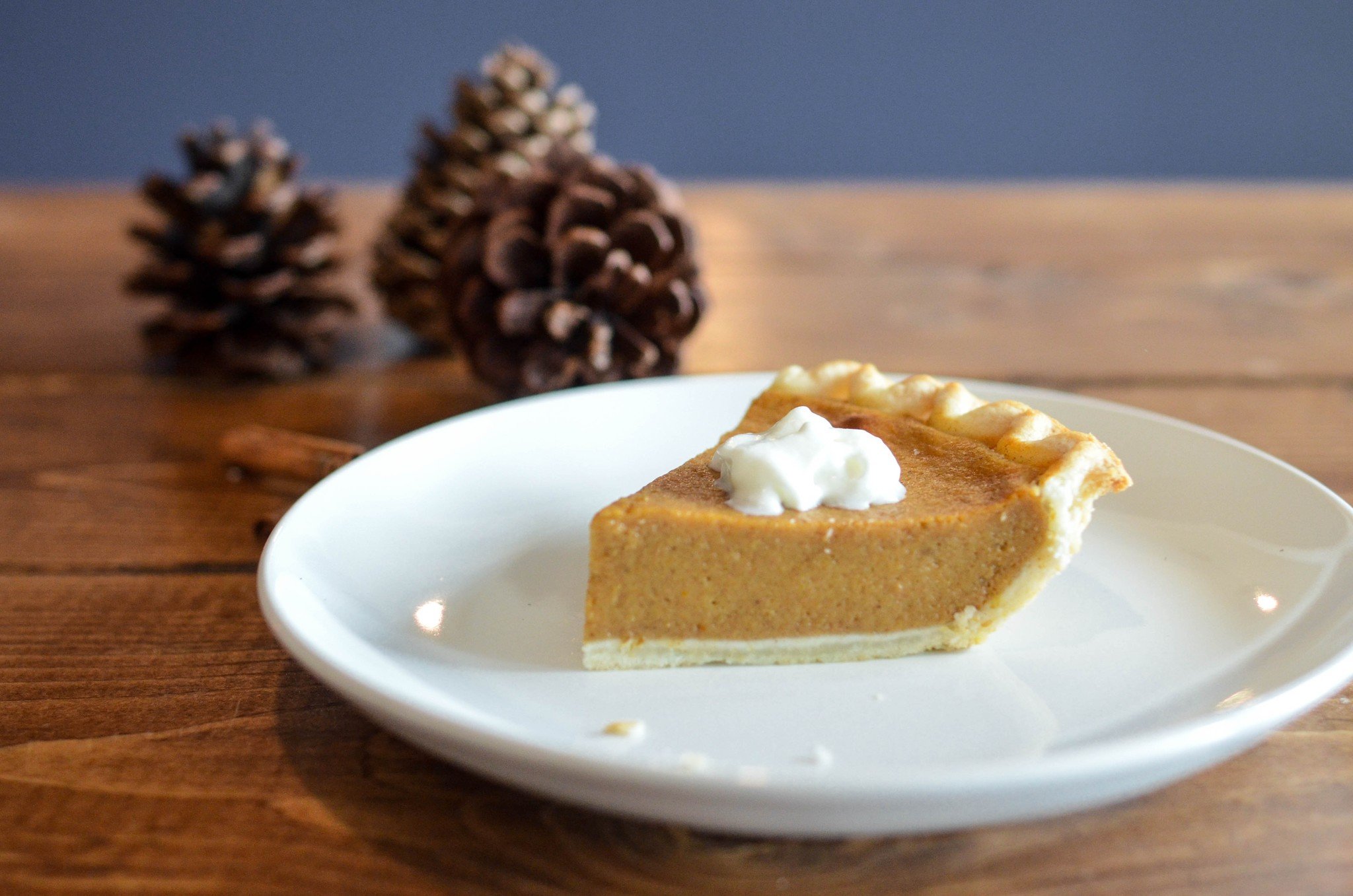 What is your favorite wine pairing with pumpkin? Take to Instagram and tag us (@DCanterwines) to show off your creativity!