There are unknown wine regions in France that make spectacular wines---once you discover them, you'll fall in love.
Lesser-Known French Wine Regions
by Charlotte Cummins
If you know anything about French wine, you probably know its most famous wine regions. When you hear Bordeaux you think big, full bodied reds. Provence conjures images of beautiful coastline and warm summer days sipping a glass of crisp rosé, and maybe, when someone says Côtes du Rhône, you picture a GSM blend perfect for easy, weeknight imbibing. While these well-known regions deserve all the love and recognition they enjoy, there are so many French wine regions that make spectacular wines---they just need a better publicist!
This may be the first time you've heard of these regions, but once you discover them, we know you'll be excited to sample all that they have to offer. Read on to discover three of France's hidden treasures. 
Cahors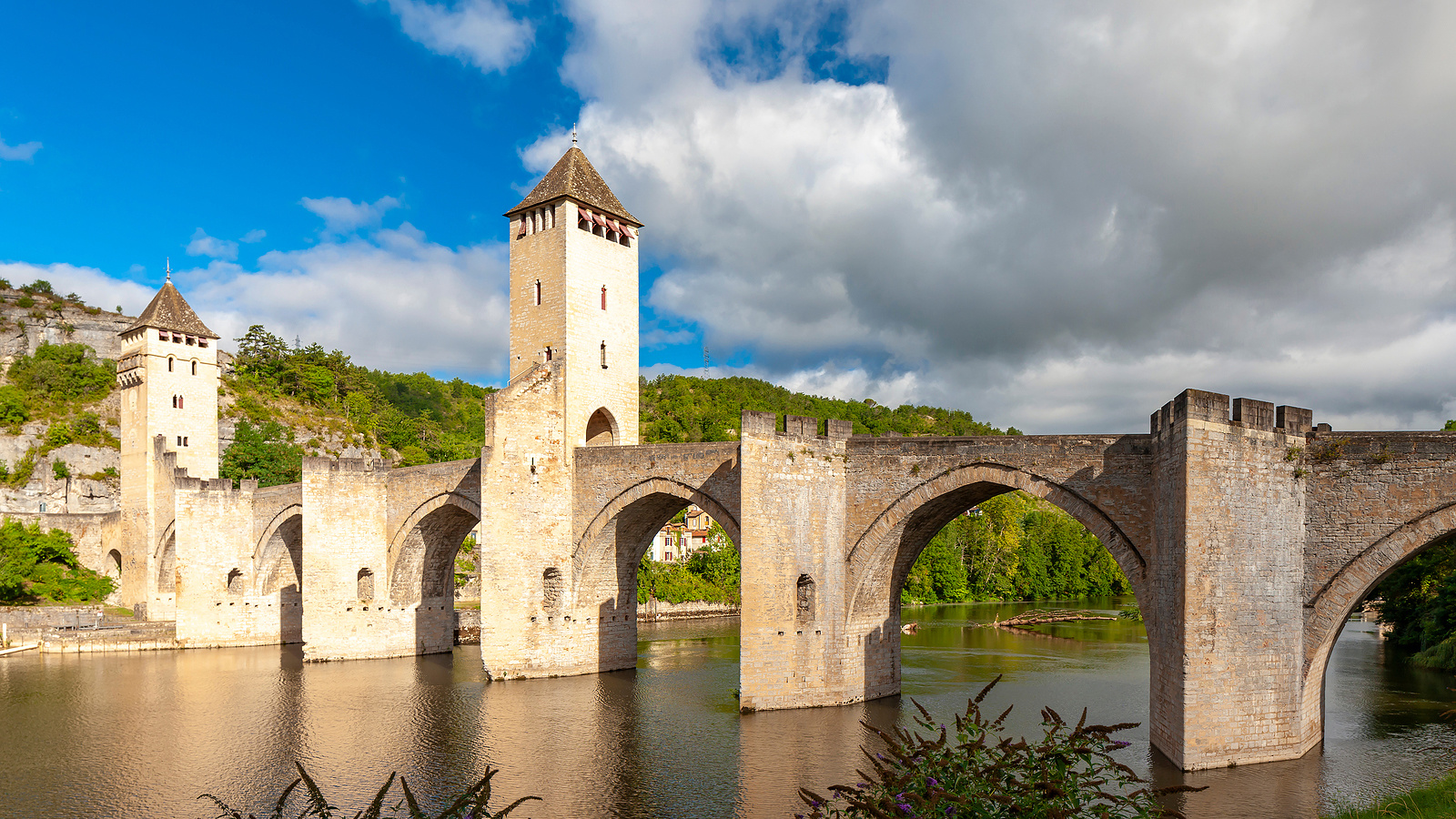 Pont Valentre - Cahors' most famous landmark.
Cahors is an appellation in southwest France best known for Malbec, where the grape is locally known as "Côt." Malbec is also referred to as the "Black Wine" of Cahors and is used in many Bordeaux blends. Cahors has a lot of environmental factors that contribute to its viticulture,  nestled within aired limestone hills and the Atlantic and Mediterranean coasts. The effects of continental, maritime, and Mediterranean climates, along with warm summers make for ideal growing conditions that encourage phenolic ripeness. Phenolic ripeness helps eliminate unnecessary bitterness and encourages softer, riper flavors.
Cahors has been in the wine game for a long time. Some of the first grapes were planted by the Romans in roughly 50 B.C. In the Middle Ages, Cahors wines enjoyed such a great reputation that they were exported around the world and served on the tables of royalty. Cahors achieved AOC status in 1971 in order to set high standards and to better compete with up-and-coming Malbec producing wine regions. A classic Cahors wine is full-bodied and fruit-forward, and will hold up to hearty vegetable stews and rich beef dishes.
Jura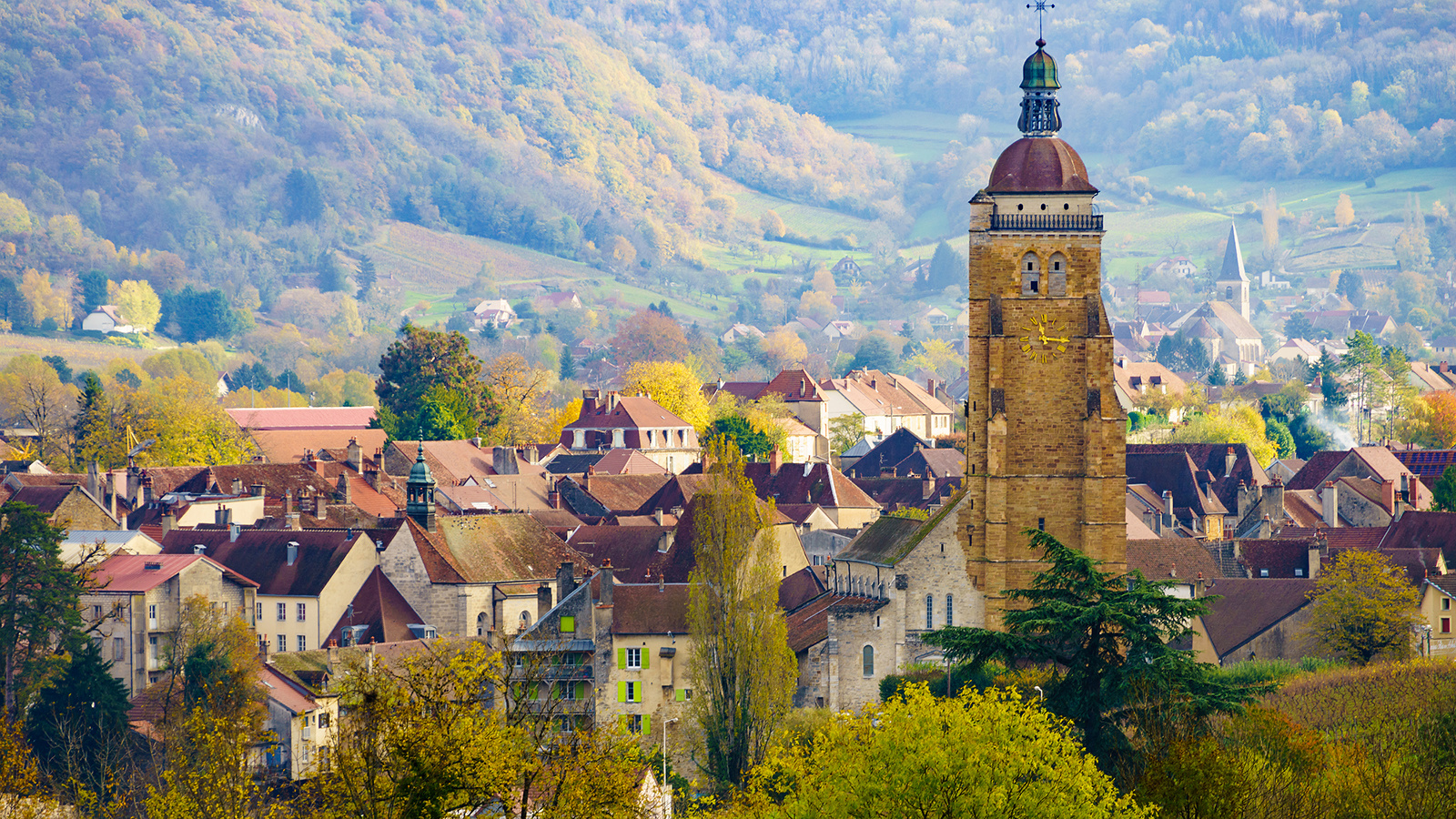 Arbois town in heart of the Jura.
Did you know that the Jurassic Era is named after the Jura Mountains? According to archaeologists and geologists alike, the mountains are a perfect example of the earth's geological developments between 145 and 200 million years ago.
One of Jura's well-known appellations is L'Etoile, which means "star" in French. The appellation is named after the star-shaped fossils found in the aforementioned mountains. Jura in Eastern France experiences warm, dry summers and cold winters, and although the mountains here give the appellation an average elevation of 4,500 feet, most of the grapes are grown in the lower lying areas facing the sun. Some of the grapes you can expect to find growing in Jura are Savagnin, Chardonnay, and Trousseau, to name a few. One thing that Jura does very well is sparkling wine. Crémant du Jura must be 50% Chardonnay and finished off with Savagnin. While sparkling wines have been made in the area since the 18th century, the Crémant du Jura appellation was not established until 1995. They're a great alternative to the sparkling wines of Champagne. You'll find notes of baked apple, honeycomb, and almond on the nose. Try this unique wine for yourself with buttery, rich foods like mac and cheese. Yum!
Gaillac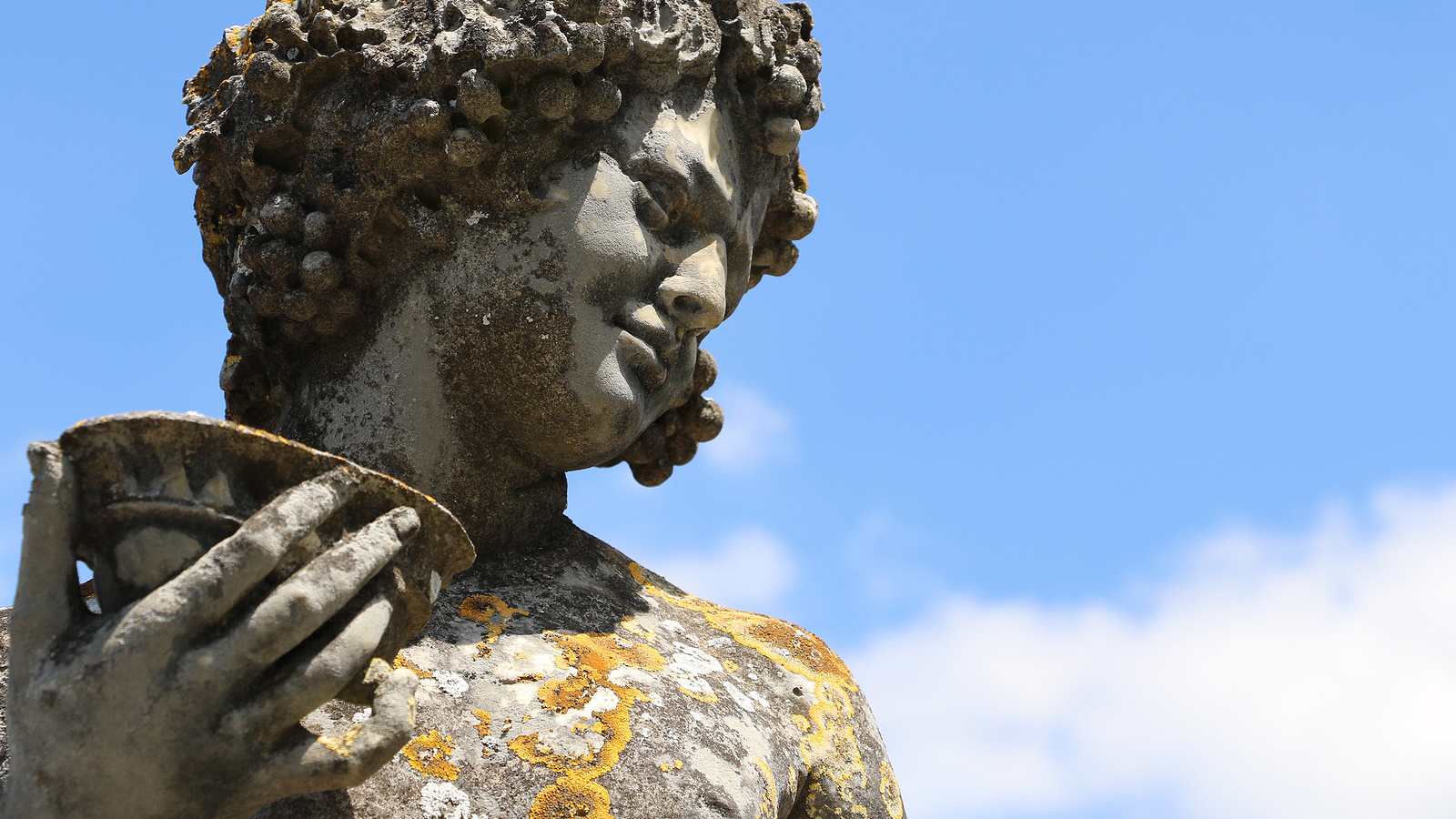 Statue of Bacchus at Berbie Palace in Albi near Gaillac, France.
One final region that doesn't get enough airtime, in my opinion, is Gaillac. It is also located in southwest France, like Cahors. Gaillac is one of France's oldest wine regions and was once thought to be its best. It has been growing wine since the ancient Romans.  Archeologists have even found shards of Roman pottery to prove it! Gaillac reds were once gifted by King Francois I of France to King Henry VIII of England. Red wines made in Gaillac must contain one of its primary grapes (i.e., Braucal and Syrah) and make up half of that wine. Because of its proximity to and history with Bordeaux, some of the primary grapes of Bordeaux (e.g., Merlot, Cabernet Sauvignon, and Cabernet Franc) are also allowed. The primary white grapes used in this region are Len de l'El, Mauzac, and Muscadelle. These wines are on the full-bodied side and can hold up to richer meals and red meat dishes alike. 
So branch out and show these little guys some love! With the variety these regions have to offer, we know you'll find wines you'll love.