If you think we're going to talk about that blush-colored, slightly sweet patio wine, just wait! While 85% of Zinfandel continues to be used to make sweet, rosè wine, we're here to talk about the full-body, jammy red wine that even serious wine drinkers enjoy. 
If You Like Zinfandel, You'll Love These
by Beth Richman
Zinfandel has an undeserved bad reputation among red wine fans, stemming from the popularity of "White Zin" in the 1970s. If you think we're going to talk about that blush-colored, slightly sweet patio wine, just wait! While 85% of Zinfandel continues to be used to make sweet, rosè wine, we're here to talk about the full-body, jammy red wine that even serious wine drinkers enjoy. 
Considered an American grape for many decades, we now know that Zinfandel is the same grape as Croatia's Crljenak Kaštelanski and was most likely brought to America in the 1800s. It is also very closely related to the Italian varietal Primitivo. While its heritage dates as far back as the Roman Empire, Zinfandel has more recently made a home in California, where it is the fourth most widely-planted grape variety. 
California is a natural home for Zinfandel because of the warm, sunny climate. You'll find Zinfandel in Lodi, Paso Robles, the North Coast, and the Sierra Foothills. Slight variations in flavor profile are noticeable, especially in the cooler, high-elevation region of the Sierra Foothills, where the Zinfandels will have more lively acidity and more red fruit notes, as compared to Paso Robles, where Zinfandels will show more floral notes.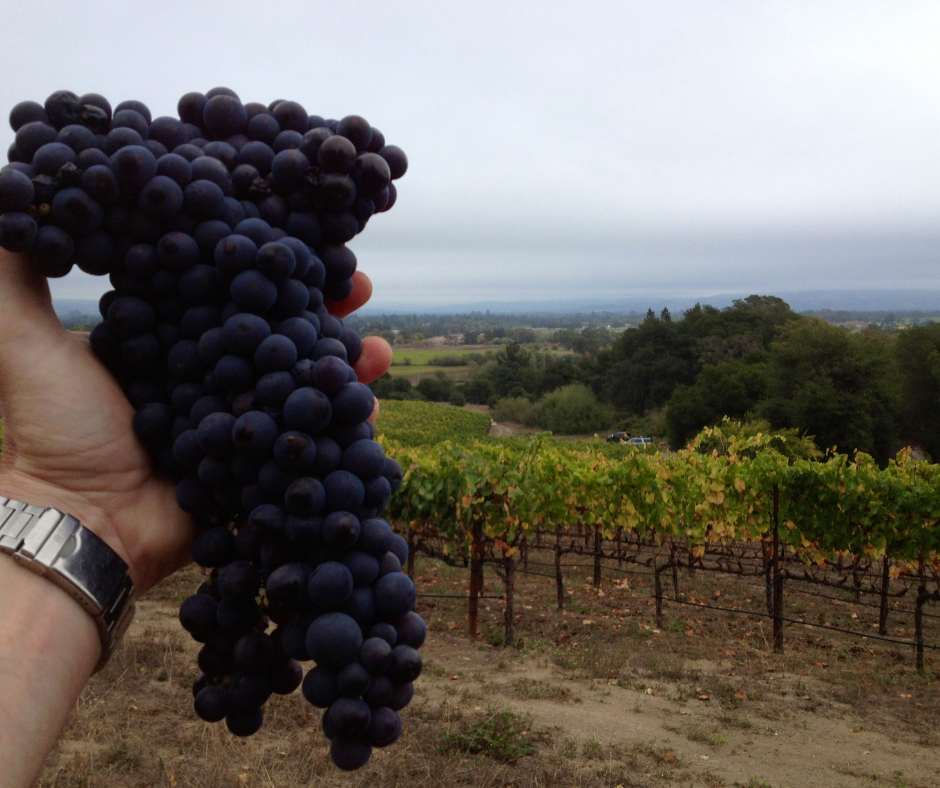 Zinfandel grapes ripen earlier than other varietals, but unevenly, so winegrowers leave the bunches on the vine where they continue to produce more sugar and therefore, a lot of alcohol during the fermentation process. Most Zinfandels tend to be high in alcohol, ranging from 14% - 17% ABV. In many cases, sugar from the original grapes won't convert into alcohol, giving Zinfandels some residual sugar that contributes to a fuller mouthfeel and jammy fruit flavors. In a glass of Zinfandel, you'll enjoy aromas of strawberry, blackberry, tobacco, and baking spices.
While a Zinfandel will look light in color in your glass, the high alcohol, medium acidity, medium-full tannins, and jammy flavors give you a medium to full-bodied wine. However, what sets Zinfandel apart is its spice and smokey characteristics. You will experience a combination of Chinese 5-spice, anise, cardamom, black pepper, clove, and sweet tobacco, depending on how long the wine is aged. This delicious blend of fruit, spice, and acidity makes it a perfect match for many kinds of barbecue sauces, but especially Asian barbecue, like Korean kalbi BBQ short ribs, bulgogi, or char siu. Zinfandel also pairs well with Moroccan-inspired lamb stew, juicy, cheddar and bacon burgers, or charred vegetable ragu.
Now that you know what makes Zinfandel so delicious, here are other varietals to explore that give you the same fruit and spice combo. 
Since we now know that Zinfandel and Primitivo are very close cousins, we have to include this Italian varietal on our list! Primitivo is mostly grown in the Mediterranean climate of Puglia, the heel of Italy's boot. Many of Italy's best value for money wines come from this area, where the climate and terroir provide perfect conditions for both grapes and olives. The Primitivos from Puglia will have a similar structure to California Zinfandels, but rather than a jammy characteristic, Primitivo will show more earthy, leathery notes, typical of an Old-World winemaking style. Primitivo will have notes of dark fruit, like fresh figs, blackberries, and blueberries, with hints of dried fruit and leather. These wines pair well with more rustic dishes featuring mushrooms and vegetable-heavy favorites, like stuffed eggplant or ratatouille.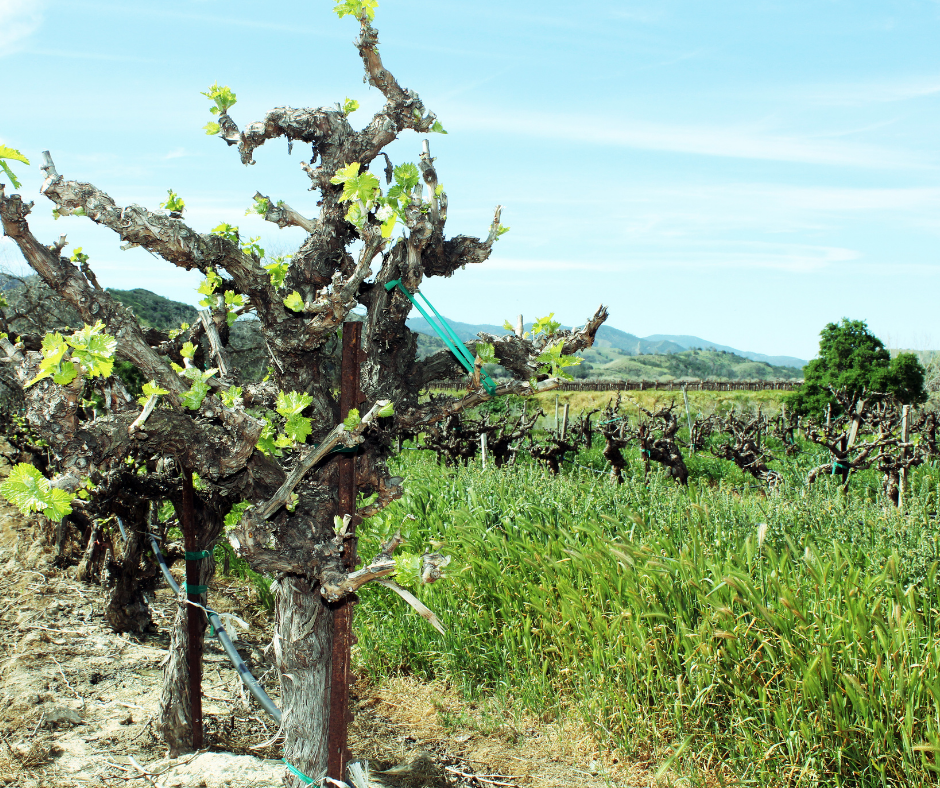 If you're a fan of lighter styles of Zinfandel, Carignan is a great alternative for you. Grown mostly in southern France where it is typically used as a blending grape, Carignan has a medium body, medium tannins, medium-high acidity, and high fruit flavors. You'll find notes of cranberry, raspberry, tobacco, and baking spices in a glass of Carignan. Because Carignan produces a lot of grapes per vine, look for a bottle of "old vines" to ensure a higher quality from lower yields. With its baking spice and berry profile, this is a great wine to serve with Thanksgiving staples, as well as other cinnamon-spiced side dishes or meats with fruit-based sauces. Just be sure to decant for an hour to let the full fruit profile shine.
Grenache is a widely planted grape that is overshadowed by its more popular neighbors, Tempranillo and Syrah, but it is a deliciously intense alternative to big, bold Zinfandels. Grenache is originally from Spain, where it is known as Garnacha, but it is also widely planted in southern France. If you've enjoyed a GSM (Grenache, Syrah, and Mourvedre) blend from the Rhone Valley, you've had Grenache! Grenache is even grown on the island of Sardinia, where locals refer to it as Cannonau. Similarly to Zinfandel, Grenache is a medium-full bodied wine with medium tannins, medium acidity, and high alcohol. In a glass of Grenache, you'll find flavors of red berry fruit, baking spices, and tobacco. Spanish Garnacha typically has higher alcohol than the Grenache grown in southern France and expresses more licorice notes while tobacco aromas can be found in those out of France. Just like Zinfandel, enjoy your Grenache with international fare, roasted meats, and flavorful vegetarian dishes.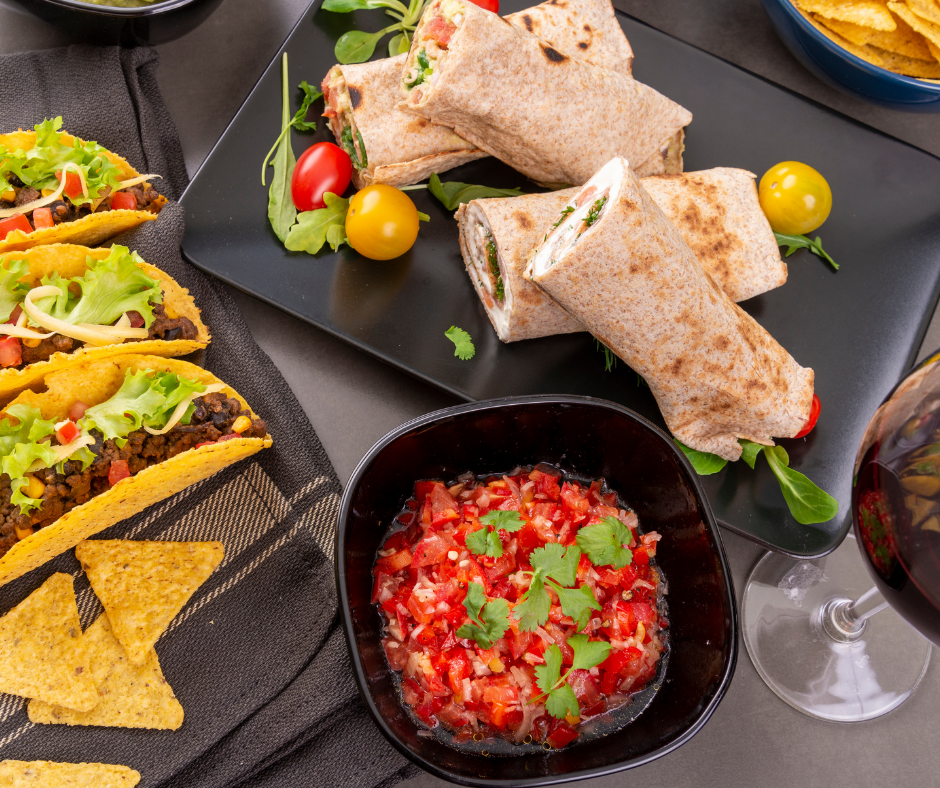 This Portuguese variety isn't grown beyond the country's borders, but its medium-full body, medium-high acidity, smooth tannins, and jammy blackberry, plum, and spice notes make it a great alternative for Zinfandel lovers. Trincadeira, also known as Tinta Amarela, is a native grape to Portugal, found mostly in the southern half of the country in the region of Alentejo, where it grows well in the hot, dry conditions. Despite being a difficult grape to grow, it is typically used in blends, and you won't need to spend more than $20 for a quality bottle. This varietal is a perfect partner for Taco Tuesday and Mexican-inspired dishes, like chicken enchiladas, beef empanadas, or black bean dip.
If you're ready to try something new, stop by the boutique or head over to DCanter's online shop to check out our selection of Zinfandel alternatives. We'd love to help you find something delicious! Find a new favorite? Let us know @DCanterwines.