If you're a fan of red wines from the Rhône Valley in France or Australia, chances are you are a fan of Syrah. And what's not to like? Syrah produces full-bodied, red wines that we can pair with bold foods like barbecue and blue cheese.
If You Like Syrah, You'll Love These
by Beth Richman
If you're a fan of red wines from the Rhône Valley in France or Australia, chances are you are a fan of Syrah. And what's not to like? Syrah produces full-bodied, red wines that we can pair with bold foods like barbecue and blue cheese. That's a pretty impressive feast! But the great news is that there are other amazing varietals similar to Syrah for you to try.

Syrah is the king of the northern French Rhône Valley, where it is planted more than in any other country. And this makes sense as the Rhône Valley is the birthplace of Syrah, a grape that is the result of a crossing from two, obscure grapes: Dureza and Mondeuse Blanche. Syrah produces deeply colored and concentrated wine with the ability to age. Some of the most renowned Syrahs in the world come from Hermitage, a steep hill in the northern part of the Rhône Valley. In fact, in the 1800s, the wines from Hermitage were priced higher than any Bordeaux or Burgundy wine!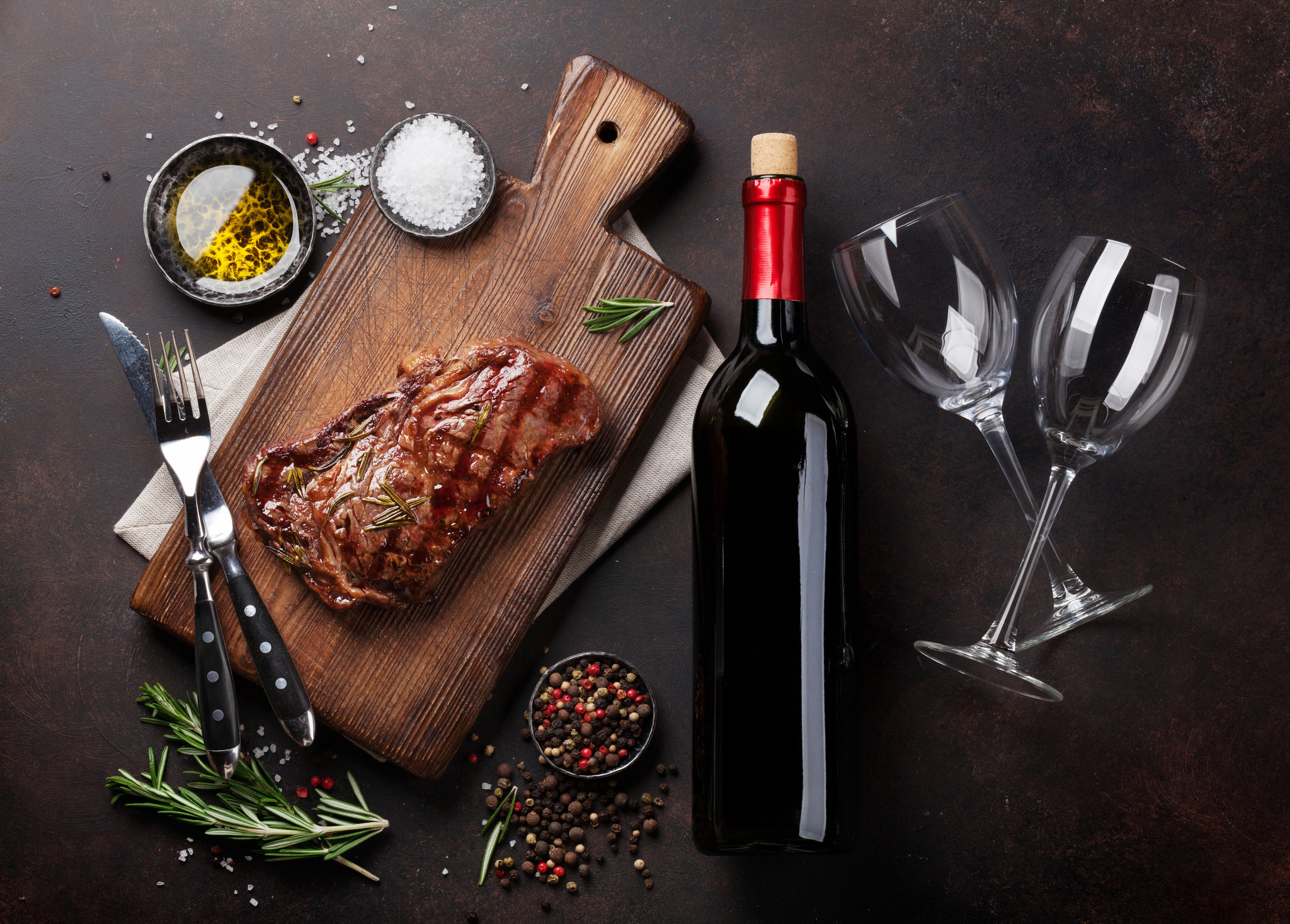 Syrah is grown throughout the world but grows best in dry climates with terroirs and soils that allow for deep root penetration. This explains why this particular grape does so well in the steep hills of the northern Rhône as well as hot, dry Australia. However, if you look for Syrah in Australia, you won't find it. That's because in Australia, Syrah goes by the name Shiraz and this distinction is important as it denotes two different styles of Syrah. Shiraz and other New World examples of Syrah typically express more fruit notes with lots of spice. Old World styles, like those from France, tend to have earthy or herbaceous notes with more acidity, which allows these wines to age. Syrah is known to be concentrated or inky in color, which stems from the winemaking process. Because Syrah grapes have thick skins and high tannins, many winemakers will use a method called cold soaking before beginning fermentation to increase the fruit notes in the wine while reducing the tannins. This results in a much darker wine. 
If you're looking for an age-worthy red or something to pair with bold flavors, Syrah is a perfect choice. But you don't have to just settle for the more popular Syrah. We pulled together a great list of delicious alternatives that embody the characteristics that make Syrah so well-loved. Keep on reading to find a few, new grape varieties to add to your next wine shopping list.
If you always reach for an Old World Syrah full of spice, smoke, and herbaceous notes, you will most likely be a Mourvedre fan. Mourvedre is also grown in Provence, France and the Rhône Valley, but it is most widely planted in Spain where it goes by the name Monastrell. Mourvedre shares the same black fruit, earthy, and herbaceous profile of Old World Syrah. You may not have heard of Mourvedre as it is typically used as a blending grape, especially in Châteauneuf du Pape or the popular Grenache-Syrah-Mourvedre (GSM) blends of the Rhône Valley. As a late-ripening grape that loves warm climates, Mourvedre is grown in Spain's southeastern coast where you can find it as a "great value for the money" red wine, as well as a beautiful rosé. Another amazing partner for BBQ, Mourvedre is also a go-to for gamey meats or other rich proteins with rosemary or thyme. Be sure to decant for 30-40 minutes to get the best experience!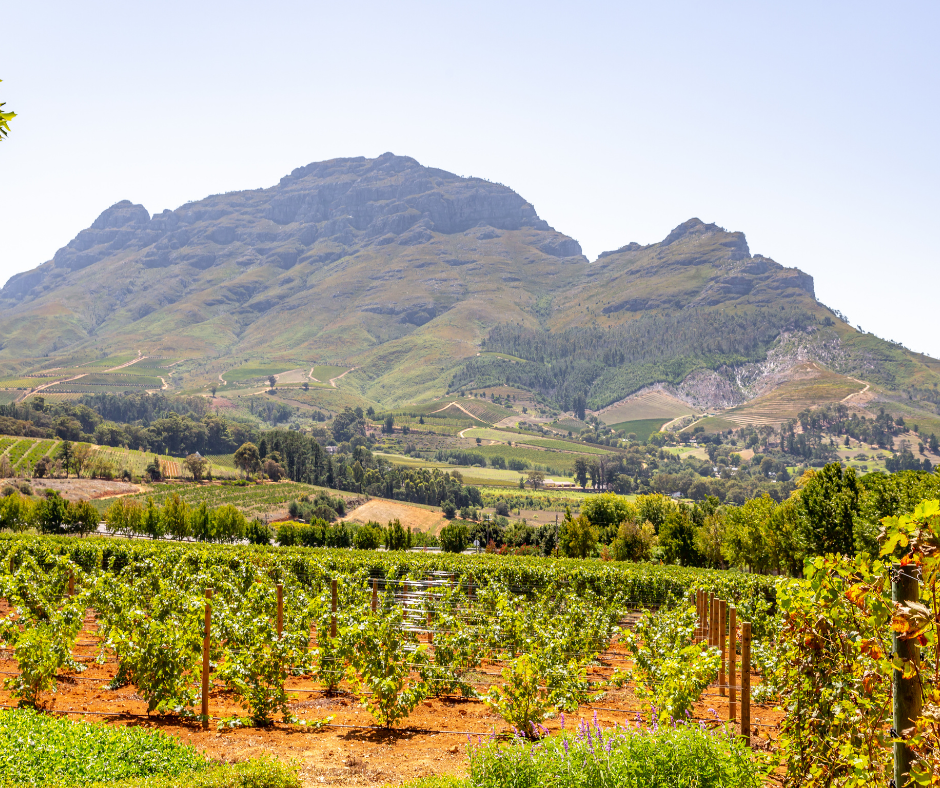 If you are more of a Shiraz drinker and enjoy the fruity, spicy goodness of a New World style, then Pinotage is for you. Pinotage is a cross of Pinot Noir and Cinsault and is a very dark grape with bold flavors and high tannins. Much less common than Syrah, Pinotage is almost exclusively grown in South Africa. Pinotage will give you a delicious mix of black and red fruit notes, as well as sweet tobacco, licorice, and smoke. Pinotage is medium-full bodied with medium-high tannins and low acidity, which makes for a delicious pairing with red meats in sweeter BBQ sauces or with veggie teriyaki stir fry.
While it may be harder to find a Pinotage, you will always be able to find a delicious Tempranillo on the shelf. Tempranillo is a popular grape grown around the world, but it is primarily known as the reigning variety on the Iberian Peninsula. The renowned Tempranillos of Spain are classified by how long they age in oak, so you can find young, fresh variations with pronounced red fruit notes or older wines that have more complex flavors of cedar and tobacco. Similar to Syrah, Tempranillos tend to be medium-full bodied with medium-high acidity, tannins, and alcohol, often with herbal, spice, and oak notes. Extremely versatile, pair with a juicy burger, grilled meats, or a baked ziti with roasted vegetable. 
You may not be surprised to see Petite Sirah included in an article about Syrah alternatives, but it isn't included for the reasons you may think. Petite Sirah is not a smaller mutation of Syrah, but a cross between Syrah and Peloursin. First created in southern France where it was known as Durif, Petite Sirah made its way to California where it became popular. Like Syrah, Petite Sirah typically presents aromas of blackberries, plum, cocoa, and pepper. You'll also find a high amount of antioxidants in Petite Sirah, given its intense color pigments. With very high levels of tannin, Petite Sirah should be decanted for at least an hour before serving with big, bold flavors like a black pepper crusted steak, Moroccan stew, or Mole Poblano.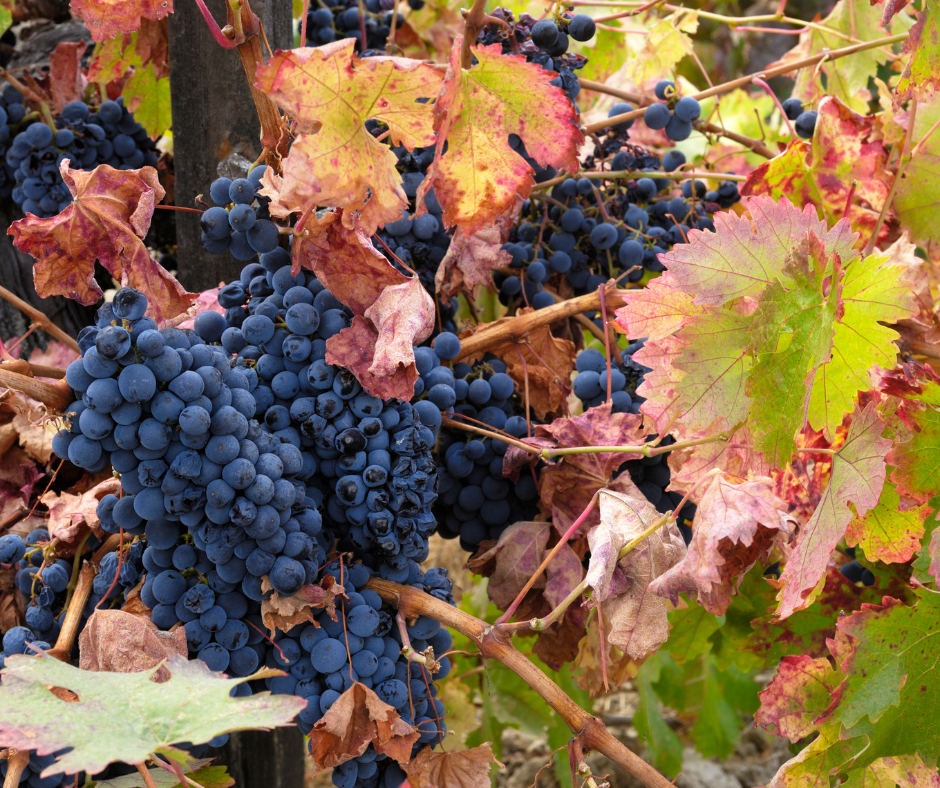 When the weather starts to cool off and you find yourself drinking more glasses of Syrah instead of rosé, pick up one of these delicious alternatives to change things up. Impress your friends at your next barbecue with wines that pair beautifully or stock up with wines to go with your weekday meals. Head over to DCanter's online shop or stop by the store to check out your options. Find a new favorite? Can you blind taste the difference between it and your go-to Syrah? Let us know @DCanterwines.