Whether you're looking for a light red to drink with a good book or to easily pair alongside dinner with friends, Pinot Noir is a great option. However, if this grape has been your go-to variety, and you're ready to explore something new, yet similar, then keep reading on to find a few wines that make excellent alternatives to Pinot Noir.
If You Like Pinot Noir, You'll Love These
by Beth Richman
Any conversation about red wine is not complete without mentioning Pinot Noir. The name Pinot Noir, meaning "pine" and "black" in French, comes from its pine cone-like clusters on the vine and its dark coloring. This native French grape has grown into an international variety that you will find in many wine-producing countries around the world despite it being a difficult grape to grow. It thrives in cool climate wine regions (a more challenging condition in which to grow vines), and its thin skin requires delicate handling and care. The most famous of these regions is Burgundy, where the Pinot Noirs are among the most expensive and sought after wines in the world. 
Pinot Noir is a versatile grape variety that can be enjoyed as a sparkling, white, rosé, or red wine. In fact, it's one of the primary grapes used in Champagne cuvees and other sparkling wines. As an international variety, Pinot Noir is the quintessential "terroir" grape. Its flavor profile varies depending on the soil it is grown in, the climate of that region, and the preferences of the winemaker. As a sparkling wine---whether as part of a blend or taking center stage in a Blanc de Noir--- Pinot Noir offers body and structure, giving the wine a rounder feel and red fruit flavors. In the Burgundy region, this wine takes on the minerality of the limestone terroir and gives you earthy, forest floor and floral flavors with naturally high acidity. Other wine regions, with similar growing climates as Burgundy---like Oregon, Germany (where it is called Spätburgunder), and Marlborough, New Zealand, are able to replicate this style. In comparison, Pinot Noir grown in slightly warmer climates provides a more fruit-forward wine with higher alcohol. This New World-style is commonly found in the Central Coast of California, Chile, and Patagonia, Argentina. Despite these differences, Pinot Noir is a versatile wine for food pairings. Its light-body and higher acidity, as well as it's red berry profile, make it a great candidate to pair with a multitude of proteins from meaty fish to chicken, duck, and pork. Pinot Noir complements Asian cuisine well and any dishes with sauces that have a bright acidity.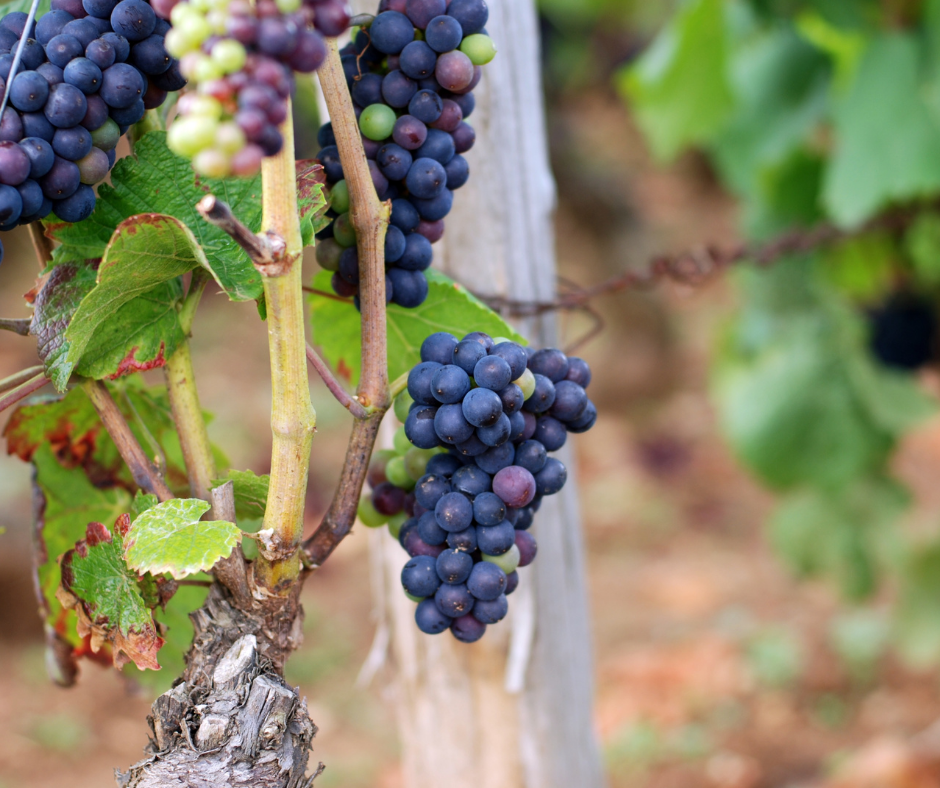 Whether you're looking for a light red to drink with a good book or to easily pair alongside dinner with friends, Pinot Noir is a great option. However, if this grape has been your go-to variety, and you're ready to explore something new, yet similar, then keep reading on to find a few wines that make excellent alternatives to Pinot Noir.
Gamay is also a native French grape that is most commonly grown in the Beaujolais region of southern Burgundy. It can also be found in the Loire Valley and many other Old World and New World wine-producing countries. Gamay is easier to grow than Pinot Noir, budding and ripening early so it can flourish in relatively cool regions all over the world. When you are shopping for a Beaujolais, it's important to remember that there are young and fruity Beaujolais wines that come from the clay-based soils in the southern portion of the region and more serious, age-worthy wines that hail from the northern part of the region. 
Young Beaujolais from the southern region are very fruity, giving us bright notes of cranberry, raspberry, and cherry. A great example of young Beaujolais is Beaujolais Nouveau, a wine released from that year's harvest on the third Thursday of November, not even two months after crush. Beaujolais Nouveau can be found from Beaujolais or Beaujolais Villages. The northern Beaujolais is where you will find the ten age-worthy Beaujolais crus, smaller areas of distinction that consistently produce high-quality wines based on a stricter list of requirements. The ten crus of Beaujolais are: Brouilly, Côte de Brouilly, Chénas, Chiroubles, Fleurie, Juliénas, Morgon, Moulin-á-Vent, Régnié, Saint-Amour. Each of these sub-regions make their own unique Gamay style but all commonly offer complexity and express earthy, spicy, and dried fruit notes that are more reminiscent of a high-quality Pinot Noir.
Gamay is a great wine to take to your next dinner with friends as it is a crowd-pleaser and pairs well with a variety of foods, in addition to having enough acidity and lightness to be drunk on its own. 
If you're a fan of Pinot Noir with a bit more body look no further than a Zweigelt. This grape variety is a cross between Blaufrankisch and St. Laurent grapes and gained widespread recognition after World War II. It is now a common grape in Eastern Europe and the most planted red grape in Austria. Zweigelt can be produced as a young, gulpable wine or as a fuller-bodied style with oak aging. This wine will also give you red fruit notes, such as red cherry and raspberry, that you may like in your Pinot Noir but with a bit of spice and chocolate, too. Zweigelt is a great red to take to your next barbeque!
If your budget needs a break from the famous Pinot Noirs of Burgundy, grab a bottle of Schiava instead. Grown primarily in southern Germany, where it is known as Trollinger, and northern Italy in the Alto Adige region, Schiava is a native grape that is making a comeback. Unlike Pinot Noir, Schiava's delicate flavors are best served when aged in stainless steel rather than oak. Though similar to Pinot Noir's light body with red fruit notes and low tannins, Schiava tends to have more acidity than Pinot Noir, making it a great partner to southeast Asian cuisine and summer days when you are craving a red wine.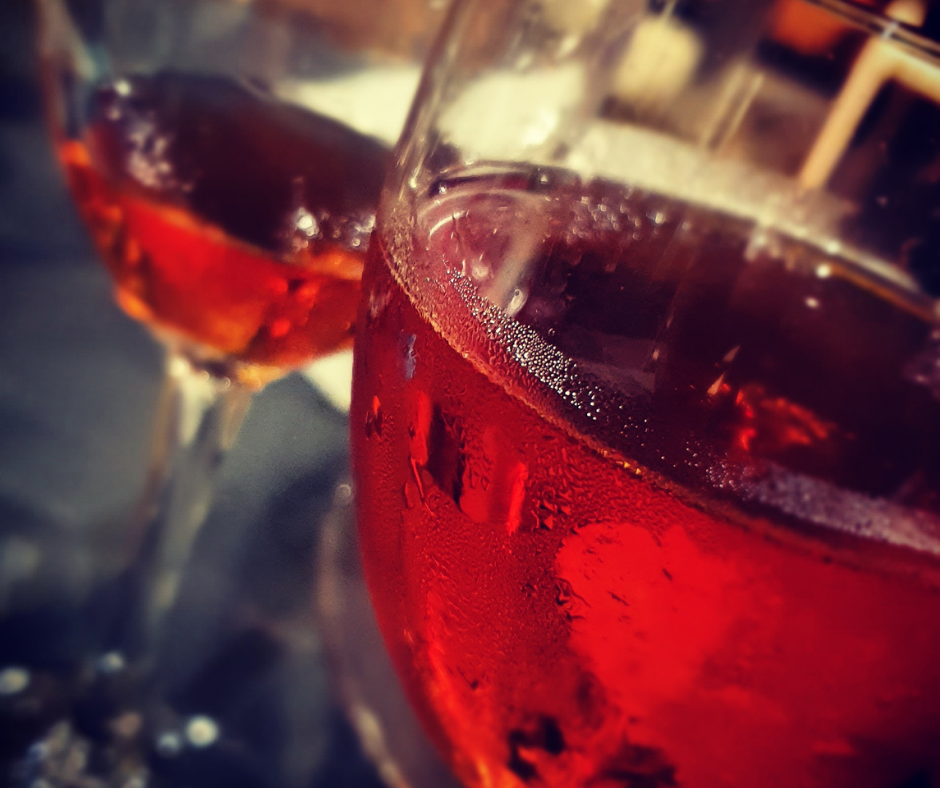 Next time you're in the mood for the profile of a Pinot Noir but want some bubbles, try a Lambrusco. Grown mostly in the Emilia-Romagna region of northeastern Italy, Lambrusco is often a blend of Lambrusco varieties native to Italy. These include Lambrusco Sorbara, Lambrusco Grasparossa, Lambrusco Maestri, Lambrusco Marani, and Lambrusco Salamino. With primary flavors of red and black fruit supplemented with some floral and earthy notes, Lambrusco comes in different levels of sweetness: secco refers to dry wine and tends to have more floral or herbal notes while the semisecco is off-dry and presents more fruitiness. Similar to sparkling wines made with Pinot Noir, Lambrusco offers a rounder flavor profile, is easy to drink, and versatile to pair with food. We especially love it with Thanksgiving dinner staples like cured ham, turkey, and cranberry sauce. But, of course, you don't have to wait for Thanksgiving to try one!
 
When you're scoping out DCanter's online wine shop and want a similar profile to your typical Pinot Noirs, don't feel overwhelmed by the options! You now have a few alternatives in your back pocket along with some fun wine knowledge to impress your friends. Head to DCanter's Online Shop and discover your new favorite. Take to social media and tell us which one is your new go-to alternative to Pinot Noir (@DCanterwines).