I thought Nebbiolo was always a big, bold, tannic red wine, but as I tried more, I learned that it's not a one (tasting) note wonder.
If You Like Nebbiolo, You'll Love These
by Michelle Lim Warner
I fell in love with Nebbiolo while on a trip to the Piedmont in the summer of 2017. Michael, my husband, and I decided to tack on a mini week-long vacation after a work trip through central Italy with one of our distributors. Here he is, excited about our fancy multi-course dinner paired with a nice bottle of Barbaresco.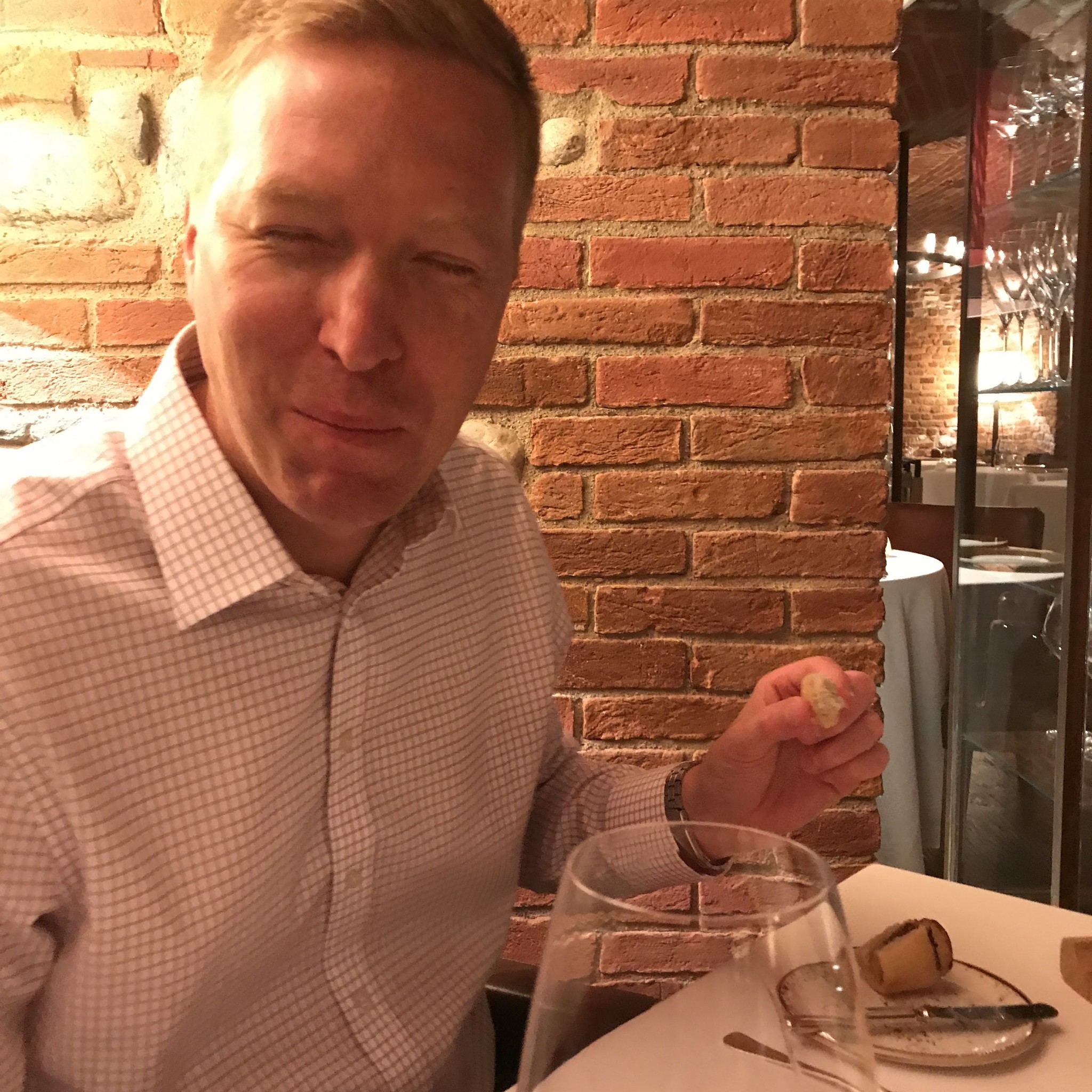 At the time, I was most familiar with the Nebbiolos from the famous Barolo and Barbaresco wine regions. I thought Nebbiolo was always a big, bold, tannic red wine, but as I tried more of this wine from various parts of the Piedmont and elsewhere in Italy and the world, I learned that it's not a one (tasting) note wonder and is actually represented in a range of styles --- from light- to full-bodied and fruit-driven, to minerally and herbaceous. The classic Nebbiolo profile presents floral aromatics of rose petals and violets, and tastes of red fruits (predominantly cherries, whether tart, ripe or dried), dried herbs, sweet tobacco, leather, and hints of anise or licorice. If you've grown to be a fan of Nebbiolo like I have and are seeking to try other similar wines, here are a few that make delicious alternatives to try.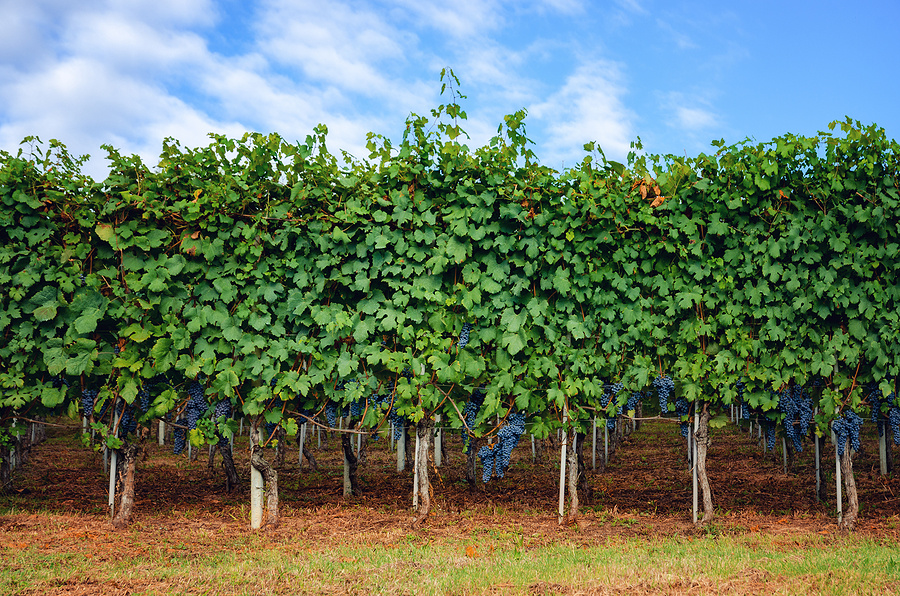 Pinot Noir, Specifically from Burgundy
Nebbiolo, like Pinot Noir, is a cool climate grape and is just as finicky to grow requiring lots of hand-holding and care from its grower and winemaker as well as the best possible vineyard plots with ideal sun exposure and drainage. It can be gentle and lighter in style like Pinot Noir, especially the Nebbiolos from Valtellina (where Nebbiolo is known as Chiavennasca) or Langhe DOC. Valtellina is in Lombardy-bordering Switzerland, so as you can imagine, it's quite cold here. The grapes are higher in acidity and result in a lighter-style wine. Langhe DOC, while in southern Piedmont, makes for a more approachable, drink-now Nebbiolo. For these styles of Nebbiolo, I suggest going with a Bourgogne AOP.
Nebbiolo that is grown in the northern parts of the Piedmont like Gattinara DOC and Ghemme DOCG also have higher acidity than their counterparts in the south (i.e., Barbaresco DOCG and Barolo DOCG) but have high tannin. Acidity and tannin allow for ageability of these wines. They really require time in the bottle in order to mature and develop their complex bouquet. Nebbiolo from these regions are more akin to the big, age-worthy Burgundies like Vosnee-Romanee, Gevrey-Chambertin, and Chambolle-Musigny. Wine like these are delicious to pair with hearty stews like Beef Burgundy!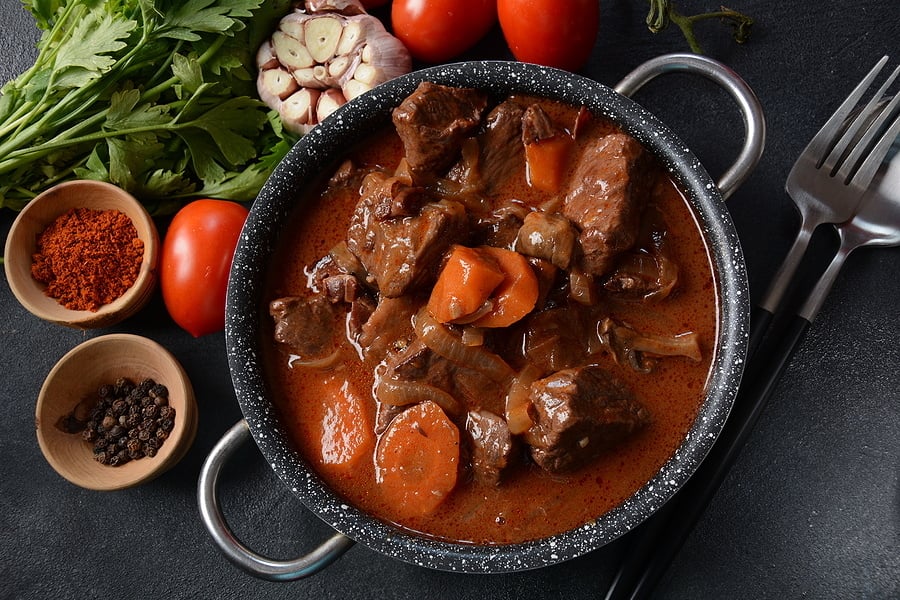 One of the characteristics I find interesting in Nebbiolo is its minerality, particularly the wines of Carema DOC or Pinerolese DOC. For a wine that typically has assertive tannins, Nebbiolo can feel lean and steely. I find that characteristic similar to Xinomavro, the principal red grape variety of Naoussa in Macedonia, Greece. Xinomavro is just as much a grape diva as Nebbiolo. It is prone to mold and mildew, sensitive to arid conditions, and requires soils with excellent water-retention capacities.  If you don't know what you're doing with Xinomavro, there's no point in growing it. It's also not an inky grape variety, so getting color from it requires long extraction periods resulting in mouth-filling, unforgiving tannins. But with age, Xinomavro exudes a beautiful bouquet of rose and violet florals, and red to black berry fruit. It's absolutely divine and often referred to as Greece's answer to Nebbiolo. Try a Xinomavro and pair it with decadent mushroom risotto.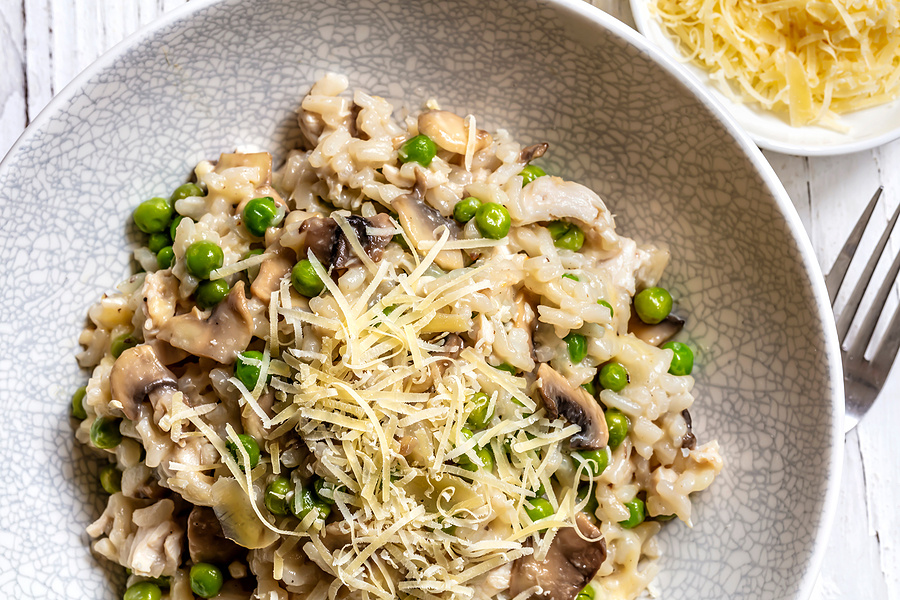 This classic Tuscan variety exhibits beautiful red fruit flavors, especially of cherry and red plum, and can have lovely herbaceous notes -- all flavor characteristics similar to Nebbiolo. Sangiovese also offers the range of styles from medium to full-bodied, with high acidity and high tannins like Nebbiolo. If you've tried Nebbiolo d'Alba, you might enjoy exploring Chianti Classico. Both wine styles are lighter, less austere, and less structured wines and are generally more approachable and less expensive than their counterparts. Chianti Classico makes for a classic pairing with red-sauce pasta dishes!
If you're craving the fullness and richness of a Barolo or Barbaresco, however, then let's head for some Brunello di Montalcino DOCG. Just like the famed Barolo and Barbaresco wines, Brunello di Montalcinos are worth the wait. They're best when they've had time to sleep and mature in the bottle. Young Brunello will have punchy tannins, just like young Barolo or Barbaresco. There will be fresh red fruit notes of cherries and cranberries, but the high acidity and high tannins will require a bit of decanting before you can fully enjoy it. I'm more for the older Brunello, which retains delicious fruit notes of dried, candied cherry, dried figs, dried rose, sweet leather, and anise but is easily approachable as the tannins have had the time to mellow out and will taste more refined. This is a wine to spend time with and savor. Put on some dinner music, pour yourself a glass, and enjoy it with a nice steak Florentine!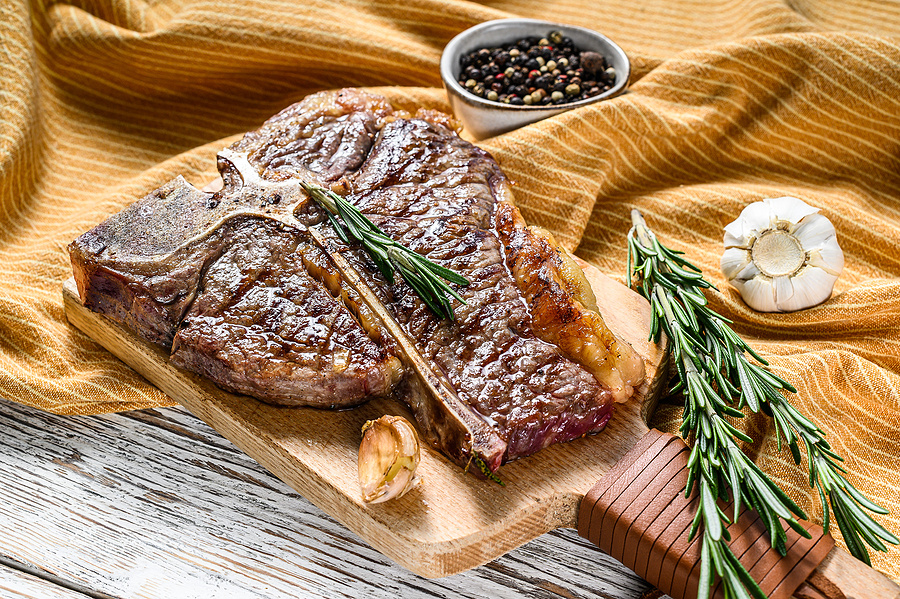 So now that you have ideas of wine alternatives to Nebbiolo, what will you reach for? 
Visit us online or stop in our wine boutique, and we'll be glad to help you. If you want more tailored recommendations that fit your particular tastes, consider getting a personal sommelier through Concierge by DCanter! Share with us which is a new favorite of yours on Instagram @dcanterwines.