The appeal of Malbec has sparked a frenzy amongst wine drinkers causing us to fall in love with this purple-hued grape. Wine enthusiasts across the world are seeking out bottles from the top vineyards across Argentina.
If You Like Malbec, You'll Love These Four Delicious Alternatives
by Matthew Lorman
The appeal of Malbec has sparked a frenzy amongst wine drinkers causing us to fall in love with this purple-hued grape. Wine enthusiasts across the world are seeking out bottles from the top vineyards across Argentina. Synonymous with Mendoza, it is often hard to believe this grape has its roots in France. It was originally blended with other red grapes to make up Bordeaux blends, but thanks to it's growing popularity, Malbec is now grown in other regions of the world including Chile, South Africa, Australia, and New Zealand. Despite the recent trend of seeing Malbec pop up in vineyards outside of Argentina, this South American country continues to dominate in production with 75% of Malbec vineyards in the entire world.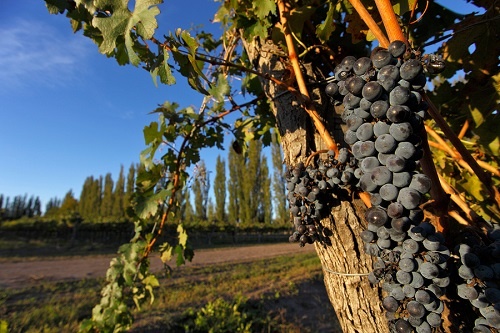 Without overgeneralizing, Malbec seems to be dramatically different depending on where in the world it is produced. Let's distinguish between the two main styles of Malbec: Old World (French) and New World (Argentinian). Old World Malbec, particularly the style produced in Cahors, France, tends to be tarter, savory, and slightly more tannic compared to its New World counterpart. In Argentina, Malbec expresses a sweet floral note in addition to its characteristic blackberry fruit note. This is due, in part, to the combination of sunshine and altitude of the vineyards that produce a balanced fruitiness. Speaking of fruit notes, flavors of blackberry, blueberry, and cherry come to mind when thinking of Malbec. If that is music to your ears then you will be singing praise for these four delicious Malbec alternatives. Expand your palate and read on to find something new to try. Here are wines that make great alternatives to Malbec:
If you are a fan of the fresh and fruity New World style of Malbec, this is the wine for you. Bonarda is becoming as ubiquitous as Malbec, but it is still hiding out in the shadows of Malbec's popularity. Also known as Douce Noir, it is the second most widely planted red grape variety in Argentina. If you like the smell of violets and the taste of Chinese five-spice, look no further than Bonarda. It shares similar fruit notes, such as black cherry, blueberry, and plum with Malbec but has less tannin and can be juicier on the palate. This variety is mostly unoaked, however, when aged in oak it takes on sweet notes reminiscent of chocolate and figs.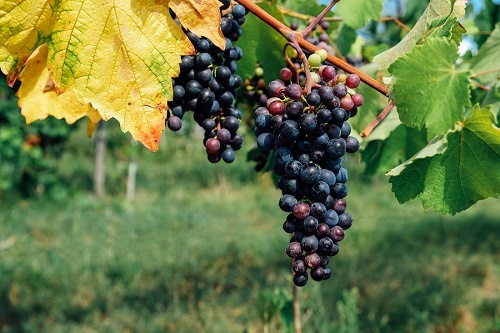 Another medium-bodied alternative to Malbec is Dolcetto. This grape originates from the Piedmont region of Italy, however, it is often overlooked for the more famous Nebbiolo and Barbera wines produced in the region. With its characteristic flavors of blackberries and dark cherries, Malbec lovers will be pleased with the fruit notes of this wine. Most Dolcetto wines have a rich texture thanks to its higher levels of tannin. If you like notes of licorice and appreciate the taste of almonds, this is the wine for you. This wine pairs great with many Italian dishes, such as antipasto, cheesy pasta, and grilled chicken.
Both Syrah and Malbec share many fruit flavor characteristics. Both are also indigenous to France, however, they found homes far away from their origins in the New World. While Malbec became world-renowned from Argentina, Syrah quickly gained popularity from Australia where it is also known as Shiraz. Syrah can also be found in other parts of the world including Spain, Argentina, South Africa, the United States, Italy, and Chile. Syrah is more similar to Old World Malbec with its notes of olive, black pepper spice, smoke, and even bacon fat in some instances. It is commonly seen as a single variety wine or can be blended with other grape varieties such as Grenache and Mourvedre in Côtes du Rhône blends.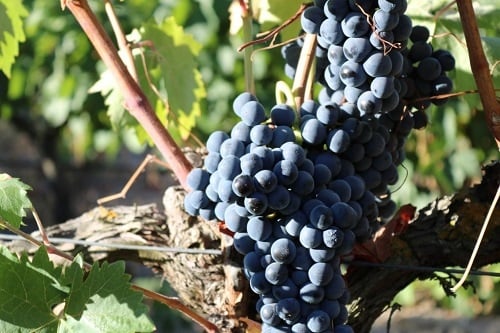 Think of Nero d'Avola as Sicily's Malbec. A once all but forgotten grape has resurged to popularity. Nero d'Avola translates to the "black grape of Avola'' and is gaining popularity in Italy and abroad with plantings in the United States and Australia. It expresses flavors of black cherry, plum, and boysenberry that are reminiscent of Malbec---all while sharing a similar tannin structure. These wines are more than just fruit; some examples show complex notes of licorice and tobacco, making for a perfect pairing with a meaty burger or grilled portabello mushrooms.
The next time you find yourself reaching for a bottle of Malbec, think again. Push yourself to try something different. There are so many new wines to try, that once you taste them for yourself you will be wondering why you haven't branched out sooner. Stop by DCanter and discover your new favorite. Take to social media and tell us which one is your favorite (@DCanterwines).