Grenache, Garnacha...no matter what you call it, this versatile grape is grown and enjoyed all over the world. Now let's find some fabulous foods to pair it with!
How to Pair Grenache
by JP Bacchus
Depending on where you are in the world, you may call it Grenache (France), Garnacha (Spain), or—this one might be a new one for you—Cannonau (Italy). But the grape is the same (I'll refer to it as Grenache in this article), it's planted and enjoyed all over the world, and I'm going to help you pair this versatile grape with some fabulous foods. Let's get started!
One Great Grape
Grenache is a thin-skinned grape that grows best in hot, dry climates. Its generally medium tannins and acidity makes it very easy to drink. (As a late-ripening grape, it also has high sugar levels which can boost alcohol percentages, so take note!) Expect lots of red fruit aromas and flavors—strawberry, raspberry, plum, cherry—that range from ripe to cooked or stewed. You'll also find dried herbs, leather, coffee, black pepper, and even some earthiness.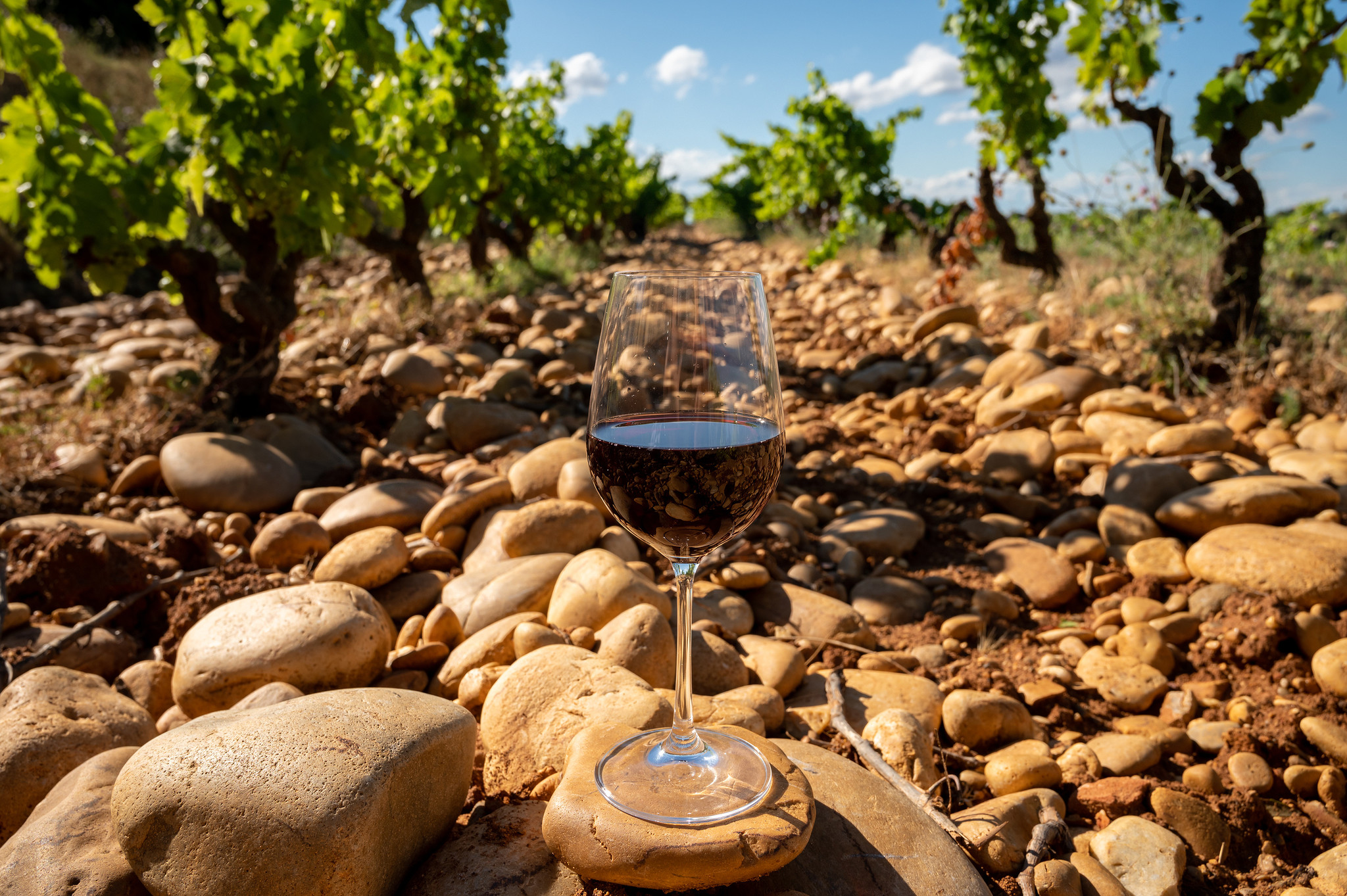 Going Solo
Grenache has its origins in Spain (the Spanish Garnacha), but is grown in many wine regions across the globe, including France, Spain, Italy, the United States, and Australia. With its fruit-forwardness and lower tannins, Grenache on its own can be paired with herbed chicken or even non-spicy Asian foods, like these steamed pork dumplings. 
The More, the Merrier
Because of the grape's characteristics, Grenache can add delicious red fruit flavors to a blend without adding extra tannins or acidity, and is often blended with other grapes such as Mourvèdre, Syrah, Carignan, or Cinsault. One of the most popular Grenache blends is the "GSM" (Grenache, Syrah, Mourvèdre) blend. Generally speaking, red wines pair well with grilled meats; and GSM blends pair excellently with smoky grilled meats, like this Texas-style smoked beef brisket. Grenache blends also partner up well with hearty stews. Put this lamb stew into your dinner rotation and grab a Côtes-du-Rhône for a perfect pairing.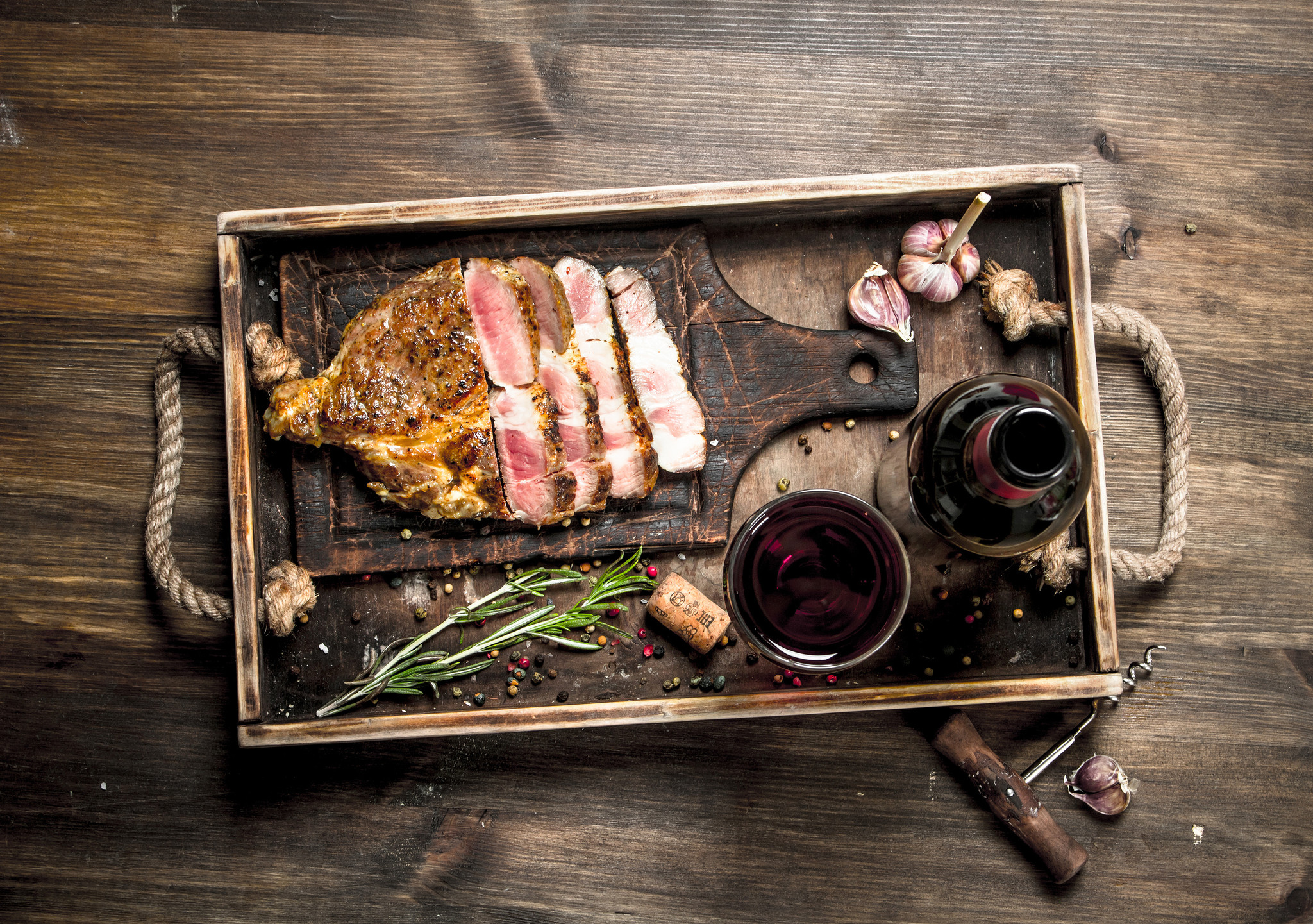 Worth Mentioning
There are several mutations of Grenache (we've focused on Grenache noir, the red grape variety, in this article), and therefore, white, red, and rosé wines can be made with this grape. Furthermore, Grenache can be fortified (think port-style) and even sparkling (who doesn't love bubbles?). When I said Grenache was a versatile grape, I wasn't kidding! 
What's your favorite food pairing with Grenache? Let us know on Instagram and tag us (@DCanterwines) with your perfect pairings…cheers! 
If you're ready to dive deeper into all things Grenache with your own personal wine expert, sign up for Concierge by DCanter today!