The main grapes for red wine production used in this region include Merlot and Cabernet Sauvignon that steal the spotlight, while Cabernet Franc, Malbec, and Petit Verdot sing back up vocals.
How to Pair Bordeaux
by Matthew Lorman
Bordeaux is made up of many unique sub-regions that produce wines each having its own flavor profiles and special food pairings. The main grapes for red wine production used in this region include Merlot and Cabernet Sauvignon that steal the spotlight, while Cabernet Franc, Malbec, and Petit Verdot sing back up vocals. These wines are typically blends, and the style of wine is influenced by geography and where the vineyard is located.
To keep things simple, let's look at Bordeaux using the river as our starting point. The Gironde River cuts through the middle of Bordeaux and eventually splits into two. To the left of the river, Cabernet Sauvignon is king, while Merlot dominates the right bank. Let's take a closer look at each region and what foods to pair.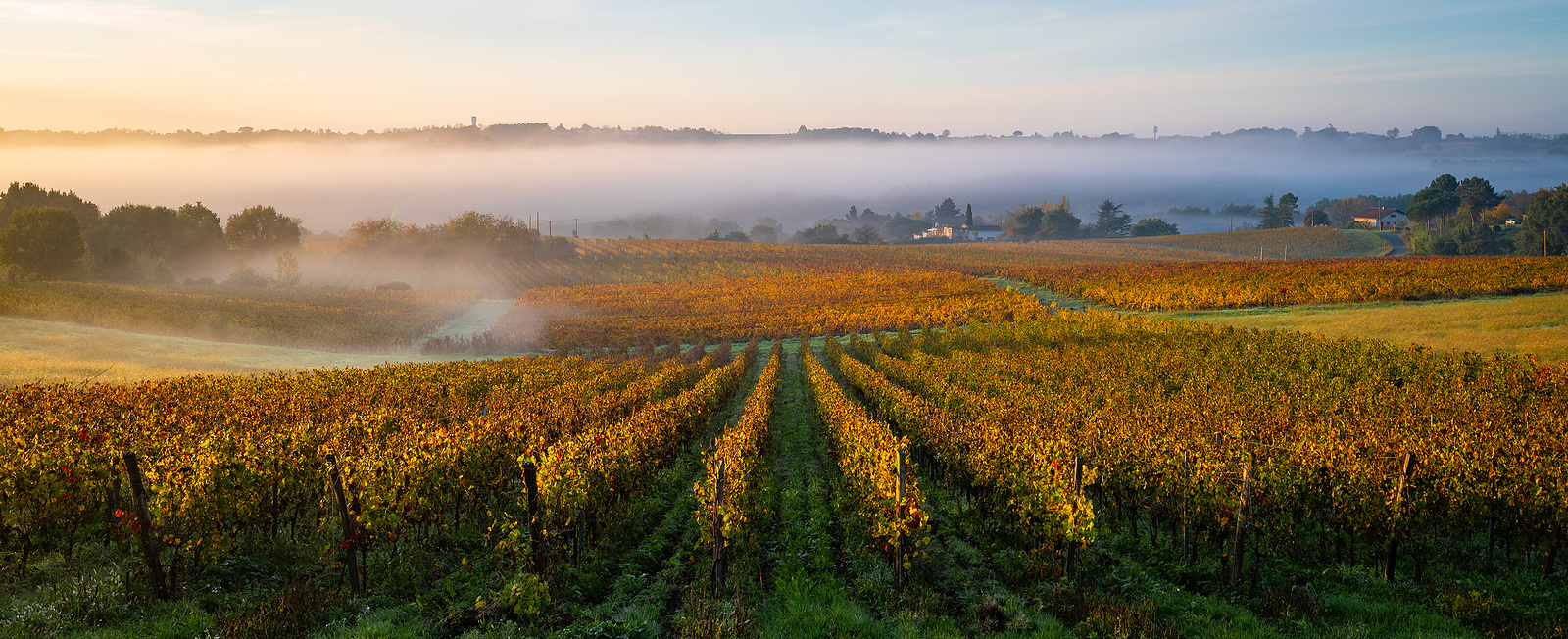 Cab to the Left
The left bank of the river is home to legendary reds, where Cabernet Sauvignon typically makes up the majority of the blend. These wines tend to have red plum, vanilla, and cedar notes. Due to the nature of Cabernet Sauvignon, these wines are fuller-bodied and have higher levels of tannins. Because of this, these make a great pairing for fattier cuts of meat, such as ribeye or braised short ribs. Shopping for a Cabernet Sauvignon-based Bordeaux is no easy task. In order to make things easier, look for wines labeled with the sub-regions Saint-Estephe AOC, Pauillac AOC, Medoc AOC, Haut-Medoc AOC, Saint-Julien AOC, and Margaux AOC.
Merlot to the Right
Merlot is the most widely-planted grape in Bordeaux, however it comes to its best expression on the right bank of the river, thanks to the cooler and more fertile soils. Merlot lends flavors of strawberry, plum, and a slight herbaceous flavor to red blends produced here. These wines will have less tannin than their left bank counterparts, resulting in a smoother texture. They go great with leaner cuts of meat like duck breast and pork loin. For an excellent pairing, try out this recipe for roasted pork loin with root vegetables or seared crispy skin duck breast with fried potatoes. Look no further than regions such as Saint-Emilion AOC, Pomerol AOC, and Lalande-de-Pomerol AOC for Merlot dominant wines. 
Inexpensive, Everyday Wines
Contrary to popular belief, not all Bordeaux wines are expensive. There are some great values out there that won't leave a hole in your pocket. These wines are usually fresher in fruit flavors intended for early drinking. Look for appellations such as Bordeaux AOC and Bordeaux Superieur AOC for something to open up any night of the week. Try out these wines with pizza, burgers, or a simple charcuterie board to jazz up any meal.
More Than Just Red
Yes! There is more to Bordeaux than just big reds. White wines are also made here (even some rosés, too). These wines are typically a blend of Sauvignon Blanc, Semillon, and Muscadelle. Sauvignon Blanc gives flavors such as grapefruit, herbal notes, and gooseberry to the blend. Semillon helps to soften the flavors and aromas of Sauvignon Blanc with its characteristic flavors of apple, lemon, peach, and beeswax. These wines tend to be light with high acid, making them easy to pair with a variety of foods. Some classic food pairings include oysters and goat cheese. For a fun twist, try pairing them with poke bowls, sushi, or crab ravioli. 
Not sure where to start on finding the Bordeaux that's right for you? Look no further than Concierge by DCanter. Have a personal sommelier at your fingertips to answer any of your wine-related questions. Concierge by DCanter is a personalized wine shopping service that caters to your unique taste and budget preferences. By signing up, you'll have a direct connection with your very own wine expert and personal sommelier who is responsible for learning about your taste preferences. You'll gain first-hand access to limited small-production wines from all over the world paired with personalized tasting notes for each bottle. Become a Concierge by DCanter client today and start exploring wonderful wines from all over the world!