When Spooky Season rolls around, it's a great time to find a classic Halloween movie on your favorite streaming service, grab a glass of wine, and watch through your fingers! Let us help you pair a wine with your favorite spooky Halloween movies. Let's go, ghouls!
Frightfully Delicious Wine Pairings
by Charlotte Cummins
Happy Spooky Season to all who celebrate! Now, I have good news and I have bad news. Bad news first: This is not going to be an article on how to pair wine with your favorite Halloween candy—the two do not go together and I cannot in good conscience even suggest they do. (Sorry!) For some delicious non-candy related pairings, check out our Perfect Pairing Series for some inspiration. Good news: I will tell you which wines to pair with your favorite spooky (not scary) Halloween movies! Fire up your streaming service of choice, grab a glass, and let's go, ghouls!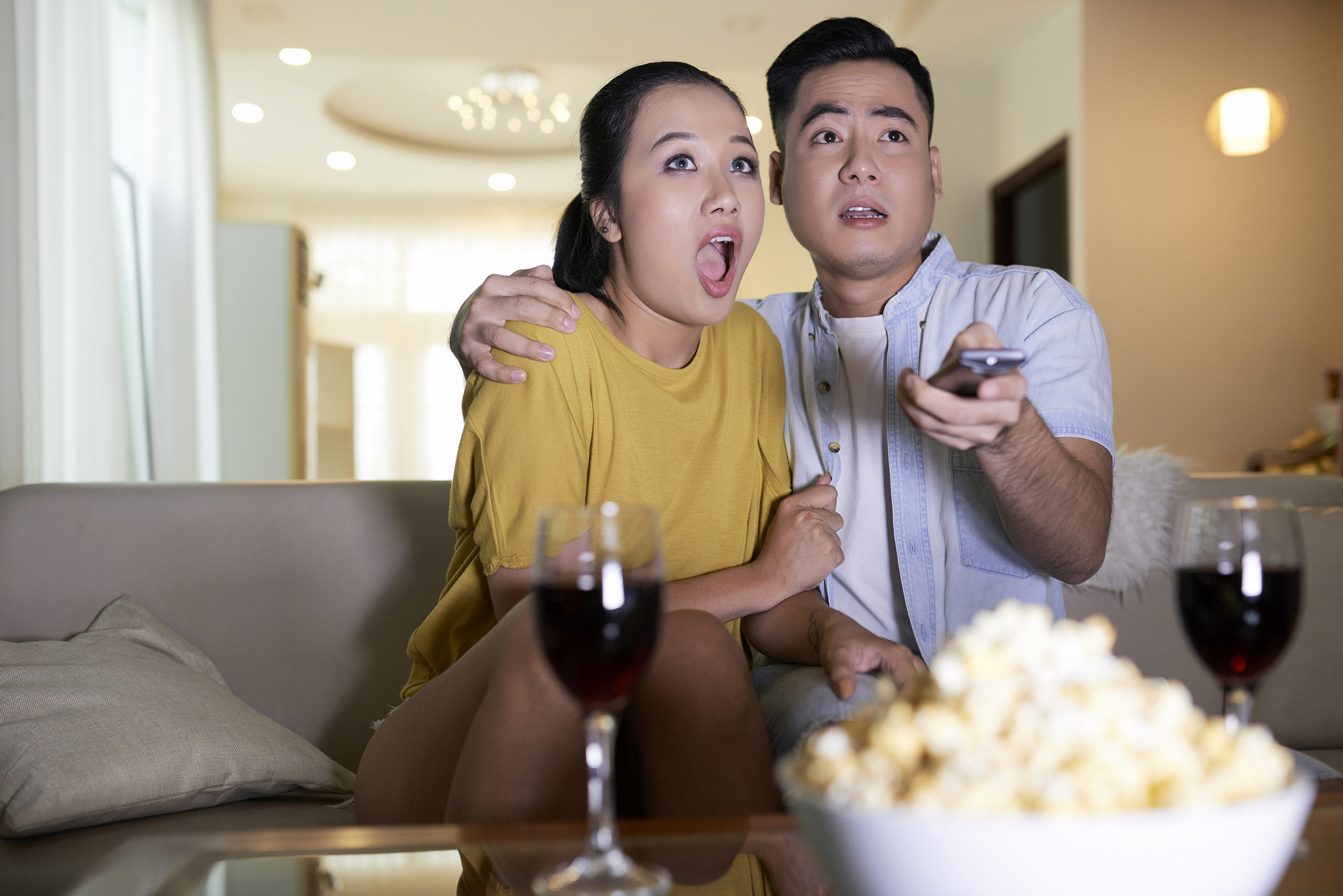 The Witches 
Based on the Roald Dahl book with the same title, this spooky and campy movie boasts some iconic fashion and some pretty fantastic early 90s "special effects." The film stars Angelica Houston who plays the leader of all the world's witches: The Grand High Witch. For the majority of the year, the witches masquerade as normal, everyday women, but when they get together at a conference for the Royal Society for the Prevention of Cruelty to Children (which is of course a cover), they are able to be their true selves. They can shed their human façades and reveal their bumpy green skin, sharp, pointy noses, among other witch-like features. Now what wine would pair with a movie where things are not as they seem? How about the La Galope rosé! The bottle shows a woman wearing a spooky looking plague doctor mask that completely obscures her face. Who is she? Nobody knows. Plus, the bottle tastes like Bottled Art, but is a steal at $14, proof that things are never as they seem. Spoooooooky… 

The Nightmare Before Christmas 
The Tim Burton classic film "The Nightmare Before Christmas" follows Jack Skellington, Halloweentown's beloved pumpkin king, who has become tired of the same yearly  routine of scaring people in the "real world." When Jack stumbles upon Christmastown, he is captivated by a world of bright colors and warm spirits he's never experienced. One can immediately recognize a Tim Burton film by the unique style of claymation he uses. I think the bottle of Visconti Della Rocca Montepulciano d'Abruzzo Riserva would blend right into the foreground of any Tim Burton film with its black label and stylized gold font. The wine's intense ruby color and spiced cherry flavor make it the perfect complement to this Halloween-Christmas crossover extravaganza!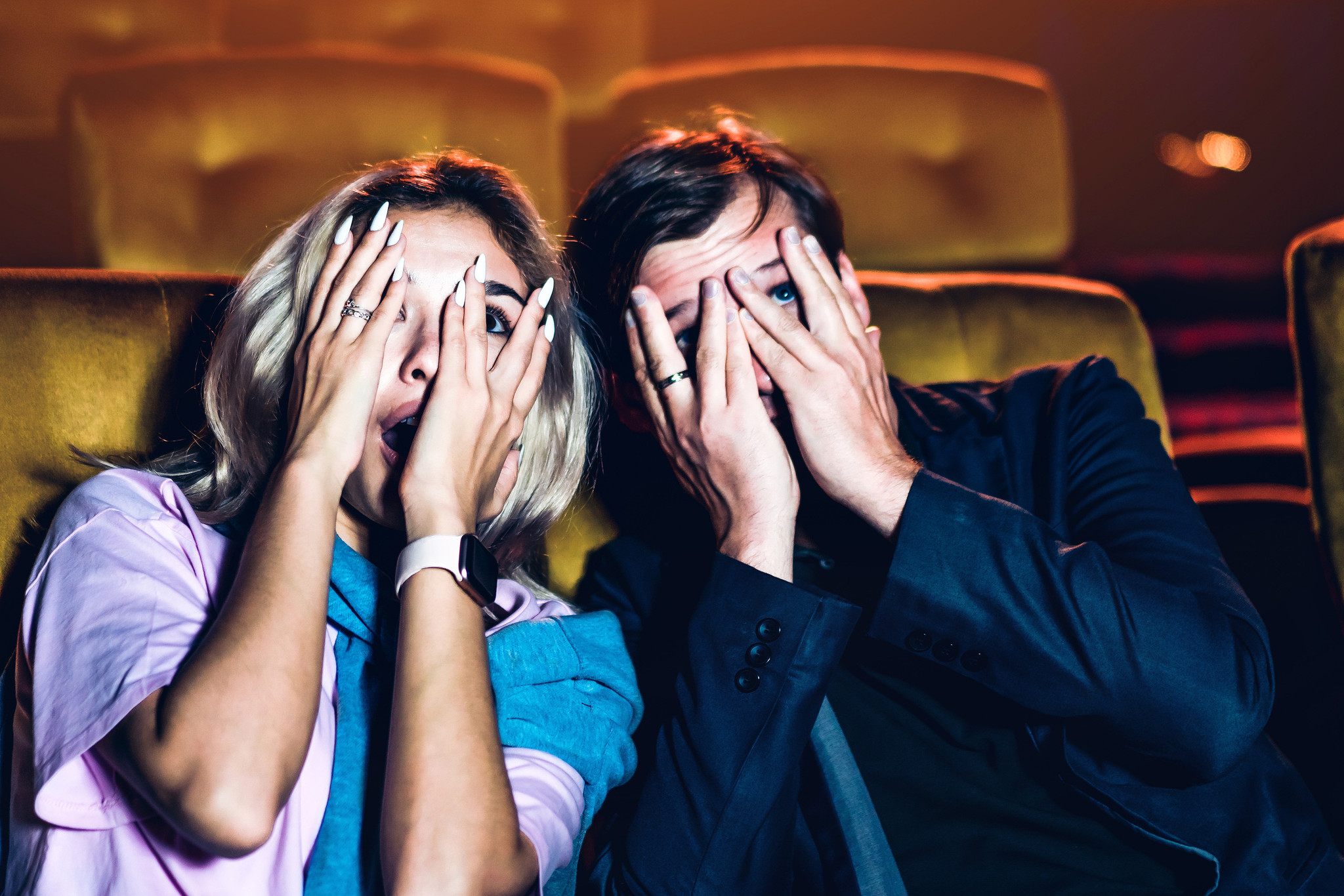 E.T. 
I don't think this iconic 1982 film needs an explanation, but just in case here's a quick synopsis. A boy named Elliot befriends an extraterrestrial being (E.T.) who was left on planet earth by his friends and family. Elliot makes it his mission to get E.T. back to his home planet, but is ultimately devastated to see his new friend return home when he finally does. While not technically a spooky, Halloween movie, there is a scene where E.T. dresses up as an extremely believable ghost to go trick-or-treating. The wine you need to drink while you watch "E.T. phone home" is the Château d'Oupia Les Heretiques Rouge. I mean, just look at the label—it's the stars in space! This wine has a dark purple hue so rich, that if you stare into your glass long enough, you could mistake it for the depths of outer space! In addition, this wine is predominantly Carignan, which is quite rare, just like the odds of stumbling across an alien in a cornfield. Grab a glass—and your best red hoodie—and enjoy! 

So there you have it, three fun Halloween films to enjoy and a delicious wine pairing to go with each one. Stop on by to shop our full Halloween-themed Curated Collection and let us know what movie you'd pair the rest of the wines in the collection with. Happy Halloween!