So you know you enjoy a glass of Champagne on special occasions, but did you know there are other options you can drink on a Thursday night that don't break the bank?
If You Like Champagne, You'll Love These
by Beth Richman
I'm an iconic symbol of celebration, prestige, and extravagance. I bet even your beer and cocktail loving friends have enjoyed a glass or two of my bubbles. What am I? That's right, I'm Champagne!  
Champagne is actually the name of the region in Northeastern France that produces quality, traditional method sparkling wine. The term Champagne is often used as a proprietary eponym (like Kleenex or Band-Aid) for any sparkling wine. However, it's only legal to call sparkling wine from the region of Champagne - Champagne. Because of its protected name status, Champagne can control the wines produced each year to ensure quality remains high, which leads to higher prices for the consumer.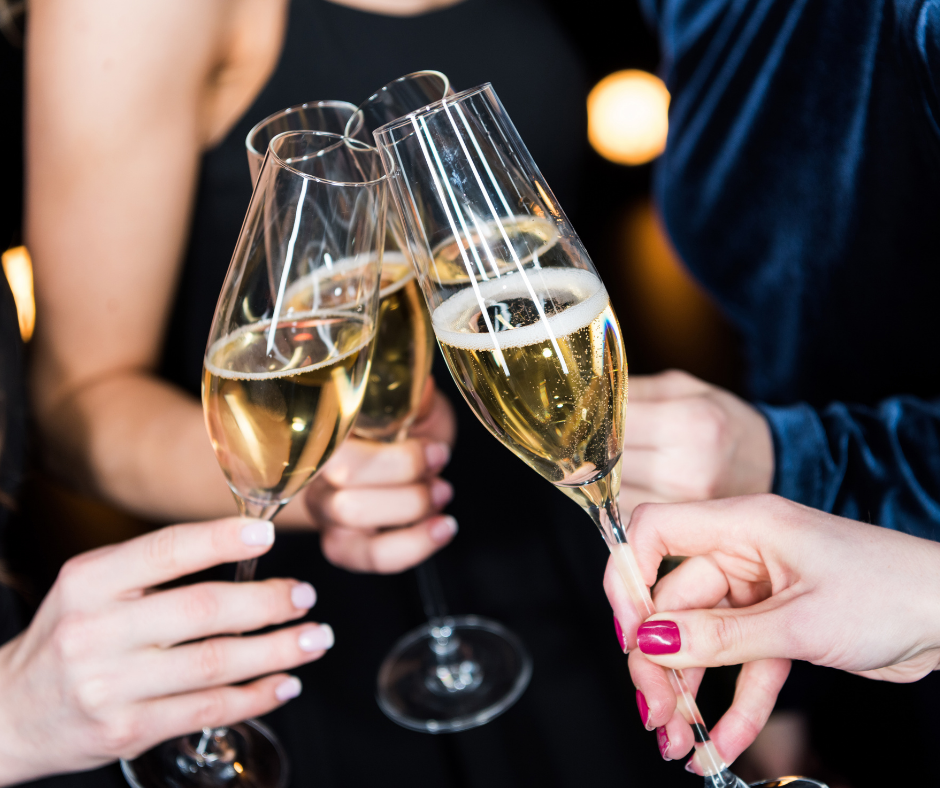 This prestigious sparkling wine is made with one or more of the three approved grape varieties; Chardonnay, Pinot Noir, and Pinot Meunier. The term Blanc de Blanc is used for those Champagnes that only use Chardonnay grapes while the term Blanc de Noir is used if only one or both of the red varieties are utilized. The other rule is that Champagne has to be made using what is known as the traditional method. This method ensures that the wine goes through two separate fermentations, including one in the bottle. This slow, second fermentation in the bottle and additional aging on exhausted yeast cells after fermentation is complete gives Champagne it's brioche, toast, yeasty and creamy characteristics. Champagne can be made in a range of sweetness levels depending on the amount of residual sugar leftover. Brut is the most common, but if you love a drier style, look for Brut Nature.
So you know you enjoy a glass of Champagne on special occasions, but did you know there are other options you can drink on a Thursday night that don't break the bank? Read on to learn about a few other traditional method sparkling wines that have similar characteristics without the name.
Crémant
You may be asking yourself, "Do the French make sparkling wine outside of Champagne?" They do! Many of the main wine producing regions of France produce a traditional method sparkling wine known as Crémant. You'll see the term "Crémant" on the label followed by the wine region. This denotes a sparkling wine also made using the traditional method, usually with grape varieties prominent in that wine region. For example, Crémant d'Alsace will feature some of the non-aromatic varietals common to the area, like Pinot Blanc and Auxerrois, while Crémant de Loire will typically be made with Chenin Blanc grapes. These sparkling wines will also have notes of yeast and toast similar to Champagne, but the fruit flavors will follow the common characteristics of the grape varieties of that region.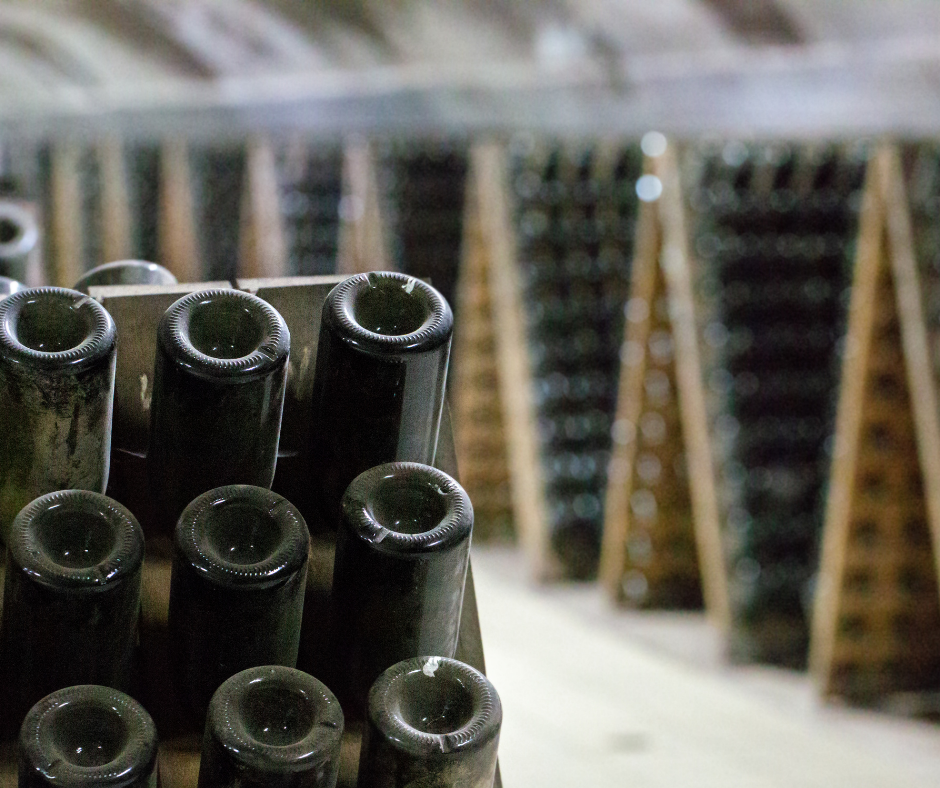 Cava
After exploring Champagne first hand in the mid-1800s, a Spanish winemaker took what he learned back to Catalonia to make the first Spanish, traditional method sparkling wine, which is known as Cava. Today, Cava is made in a few regions throughout Catalonia, with the predominant area of production being a prestigious wine region in Northeast Spain known as Penedès. Cava follows the traditional method, bottled fermentation process, and is commonly made with three native grape varieties; Parellada, Macabeo, and Xarel-Lo. Most Cavas are a blend of all three grape varieties as they each provide desirable characteristics to the wine. More and more producers are utilizing locally grown Chardonnay as well. The terms Reserva and Gran Reserva can be found on a label to indicate a greater length of time aging on the exhausted yeast cells which means more of those yummy toasty, brioche, and creamy notes!
Méthode Cap Classique
To make a quality sparkling wine, wine producers need grapes that are high in acid, which means they need grapes from cooler vineyards. You can find quality sparkling wine producers from New World wine regions that have these cooler sites, such as in South Africa. South African traditional method sparkling wine is known as MCC, which stands for Méthode Cap Classique. Because the grapes are grown in a warmer climate with cooling influences, you will get a bit more fruit on the palate than with Champagne. It's common for producers to utilize the same international varietals used in making Champagne, however it is not mandatory. 
The next time you're craving decadent bubbles in your flute, try one of these delicious alternatives instead. Find a new favorite? Let us know @dcanterwines!