Let's dive into what makes Chardonnay special and check out other alternatives that any Chardonnay lover may enjoy.
If You Like Chardonnay, You'll Love These
by Beth Richman
I know that Chardonnay can be very divisive; people either love it or hate it. When customers browse for white wine, they always tell me whether they like or dislike Chardonnay first. I'll let this blog post by Matt convince you if you are firmly in the Chardon-NAY camp. For those who are strongly Chardon-YAY, let's dive into what makes Chardonnay special and check out other alternatives that any Chardonnay lover may enjoy.
Chardonnay is the most widely planted white grape variety in the world. You can find Chardonnay in a wide range of styles as both sparkling and still. As with many other international grape varieties, Chardonnay is grown successfully in various climates and regions around the world, but where it grows shows in the glass. Chardonnay is a grape with low aromatics and relatively low acidity on the vine, so this grape embodies flavors from both the terroir in which it is grown, and what techniques the winemaker utilizes. Overall, there are two main distinctions that influence the style of Chardonnay you may get; cool vs. warm climate and oaked vs. unoaked.
Chardonnay is the primary white grape of Burgundy, France, a wine-growing area with a cool climate and chalky, limestone soil. Cool climate Chardonnays will have higher acidity, lower alcohol, and more citrus, tree fruit, or underripe tropical fruit notes - think lemon, yellow apple, or starfruit. In Burgundy, you can find both oaked and unoaked versions. Chablis is the most northern part of Burgundy and produces unoaked Chardonnay with these cool climate characteristics and high minerality. Chablis and other cool climate, unoaked Chardonnays, like those from Oregon and Chile, pair amazingly with raw seafood, light fish entrees, and goat cheese salad. Oaked Chardonnays from Burgundy typically emote aromas and flavors of toasted almond, baked apple, or baking spice.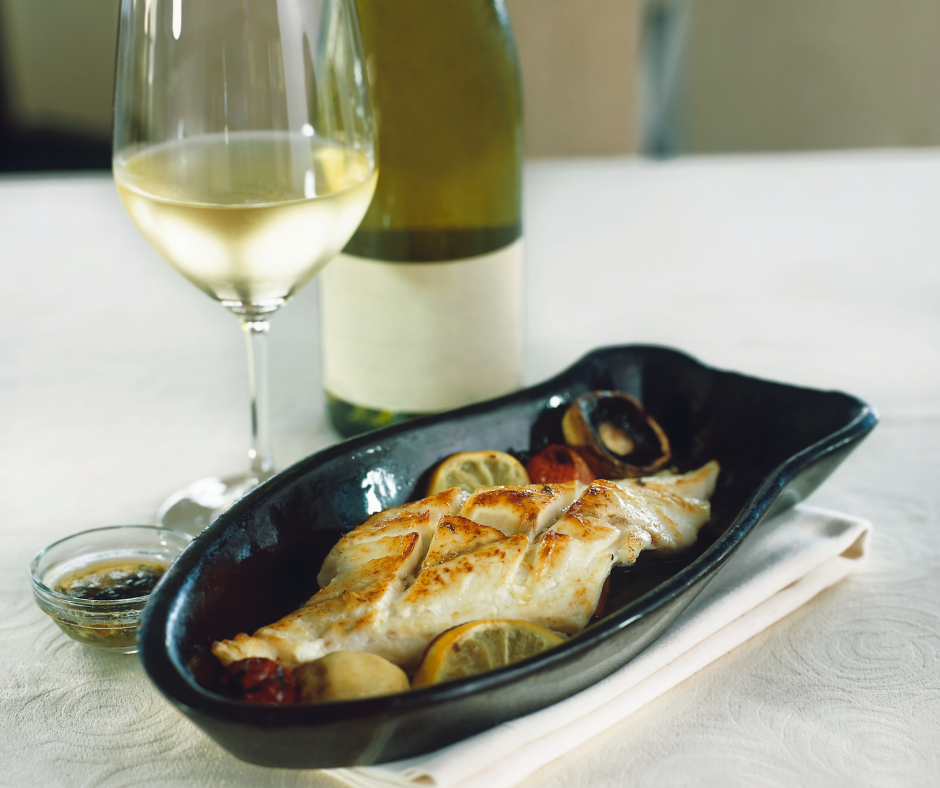 Across the ocean in the warmer climate of California, winemakers create Chardonnay with higher alcohol, lower acidity, and notes of ripe tropical fruit like pineapple. Because of the higher alcohol and less acidity, these warm climate Chardonnays crave additional complexity winemakers can achieve with oak aging. This style of Chardonnay is more creamy on the palate and will demonstrate aromas of vanilla, butter, or baking spice. Other examples of this style can be found in Western Australia and South Africa.  If you grab an oaked, warm-climate Chardonnay, pair it with rich, cream sauces, light proteins, or rich fish.
Now that we covered the styles of Chardonnay, let's explore other grape varietals that give us similar vibes but you may have never heard of!
Viura
While you may only think about red wine when I mention Rioja, Spain, this famous region also produces white wine. Grown almost exclusively in Spain, Viura is the primary grape in Rioja Blanco as well as sparkling Cava produced in Catalonia, where it is known as Macabeo. As with red wine from Rioja, the white wines are typically aged in oak, which gives this wine greater complexity. Viura typically expresses notes of lemon and lime citrus, melon, and herbs, with additional nuttiness developing as it ages. Aged Rioja Blanco wines have a medium body with medium alcohol and medium-minus acidity, making it a great alternative to a warm climate, oaked Chardonnay. Pair this delicious alternative with roast chicken and herbs, creamy seafood pasta, or with an appetizer tray of Camembert and hazelnuts. 
Another great option for fans of oaked Chardonnay is the rare grape variety Roussanne or the slightly easier to find white blends of the Rhône Valley. Grown predominantly in southern France and most often blended with Grenache Blanc, Viognier, and Marsanne, Roussanne shows notes of citrus, stone fruit, honey, and white flowers. Full-bodied and creamy on the palate, this is an excellent match for crab cakes, Vietnamese dishes, or mushroom ravioli.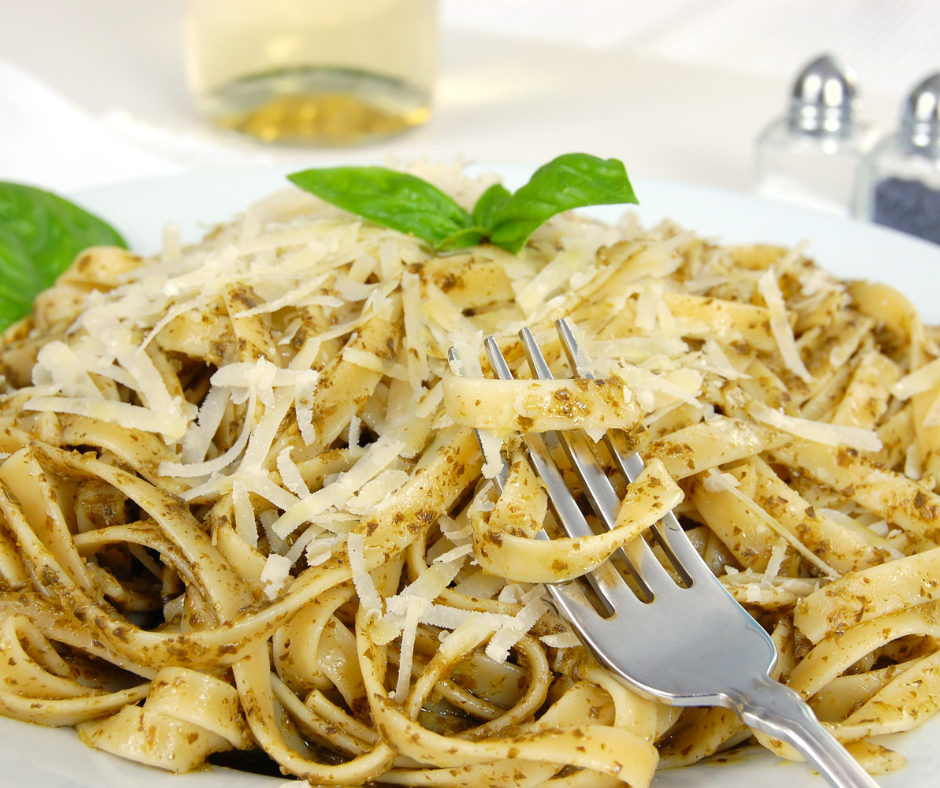 This grape is widely grown in Italy and France where it goes by the name Ugni Blanc, but because it is mostly used for brandy or balsamic vinegar, it is not common to find on the shelf of a wine store. However, as a still wine, this is a great go-to Chardonnay alternative, especially if you enjoy unoaked Burgundy Chardonnay. In a glass, you'll discover aromas and flavors of apple, peach, tropical fruit, and citrus with pleasant acidity and notes of minerality. Pair with chicken breast with pesto, seafood pasta, or with cheese and charcuterie before a meal. 
Also grown in Burgundy, this is the secondary white grape of the region, but certainly not as widely planted. Aligoté is very similar to Chardonnay from Chablis with notes of apple, white flowers, and underripe stone fruit. But it is the delicious minerality and high acidity that makes this a dead ringer for Chablis and other unoaked Chardonnay from a cool-climate. With its light body and leaner profile on the palate, this alternative is great paired with white fish dishes, soft cheeses, and vegetarian appetizers. 

If you are a Chardonnay fan or if you're looking for alternatives you will enjoy along with your Chardonnay-dissing friends, try these out! Did you convert someone to the dark side? Let us know @dcanterwines! Need more ideas? We have something for every palate and preference, so stop in the shop or chat with us online today!