I left the finance world shortly after finishing my Executive MBA, when I realized that I could do so much more with my career and enjoy my life while doing so.
Winemaker Crush: David Noto of Altaneve Prosecco
by Mary Kong-DeVito
We spoke to one of our favorite winemakers David Noto, who produces Altaneve Prosecco in Veneto, Italy. Also known as "the Prosecco Whisperer," David talks about what really sets Altaneve apart.
You left the finance world to start your own winery. What made you take the leap?
I left the finance world shortly after finishing my Executive MBA, when I realized that I could do so much more with my career and enjoy my life while doing so. I soul-searched a few months after graduation (while still in the finance world), and maybe it was destiny that I chose winemaking, as this was my family's history for over 10 generations prior to my father's career in engineering.
Your family has roots in Italy. Of all the Italian wines, you decided to focus exclusively on Prosecco and sparkling rosé. Why?
My family's winemaking roots were solidly based in red wine that they made in the Calabria region of southern Italy. Being that my grandfather sold all of the remaining vineyards, I decided to follow my own path and produce my favorite wine, Prosecco! I have always loved Prosecco, and anyone who knew me prior to Altaneve knows this very well, as I probably shared a glass or more with them at some point. If I was going to make wine, it was definitely going to be Prosecco.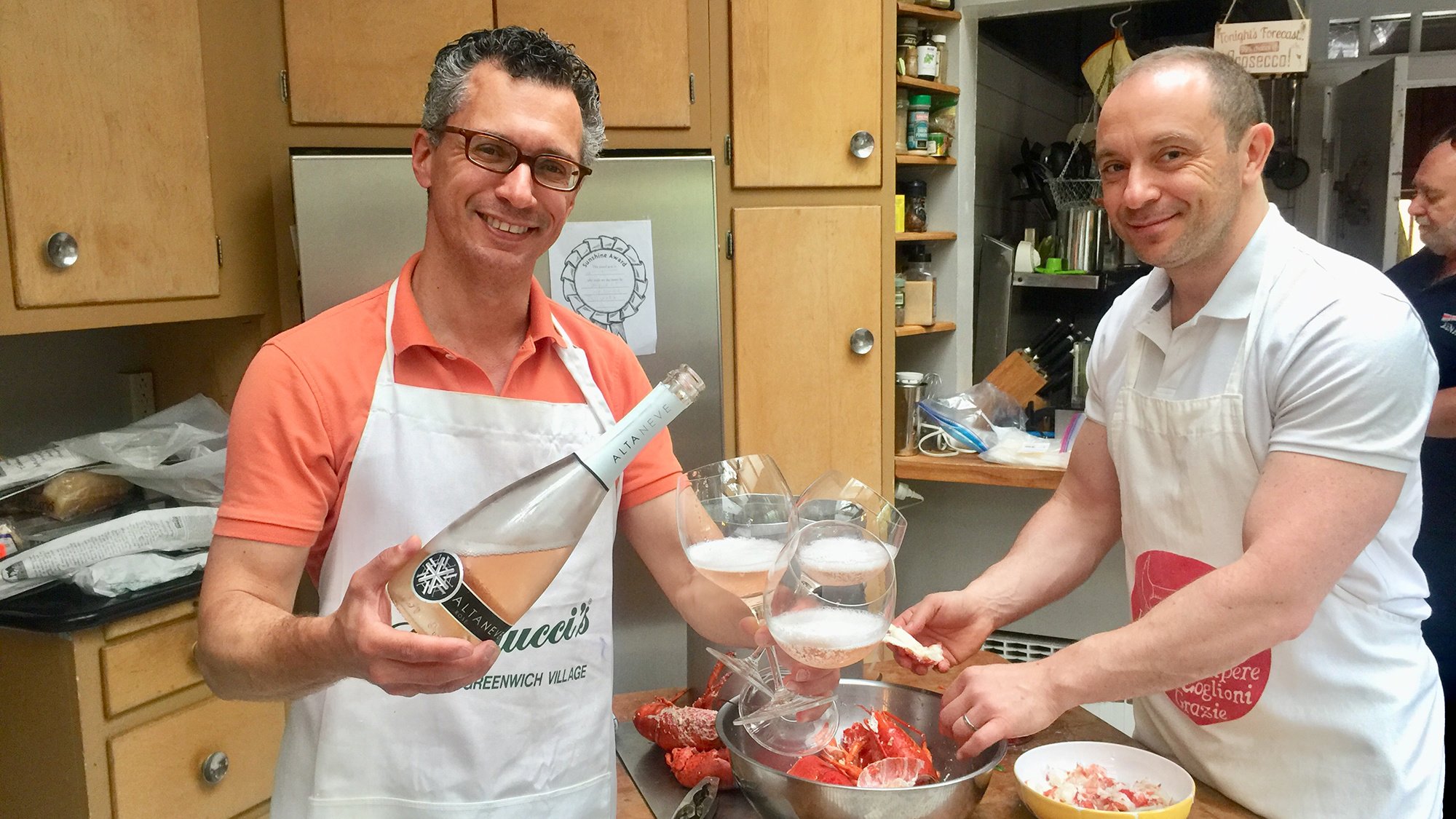 In American culture, Prosecco is often viewed as the cheap and cheerful sparkling wine used for mimosas and brunch. You're creating a more premium Prosecco brand. How have you set Altaneve apart?
You are definitely right: Prosecco is often viewed as a cheaper alternative to Champagne, and it is still viewed more highly and recognized much more than many of the other global sparkling wine choices. The biggest reason is that Prosecco offers a very good "price:quality" ratio, but most of the Prosecco sold in the US (and the world) is of low-to-medium quality to keep the price down, and because of the very small geographical area that the special, high-quality Prosecco grapes are grown.
I decided to make the highest-possible quality Prosecco from the oldest vines in the small town in Italy (less than 2/3 the size of Manhattan island) that has the most unique and special soil for growing the most tasty and special Glera grapes (the town name is Valdobbiadene). By doing all of the cultivation and harvesting by hand on the steep slopes of Valdobbiadene, our resulting grapes have an amazing quality that all other Prosecco grapes cannot have, due to the special soil under our vines; in addition, we use a longer winemaking process to produce a Prosecco that is both rich and crisp in character with small bubbles that result in a wine that is much different than other Proseccos.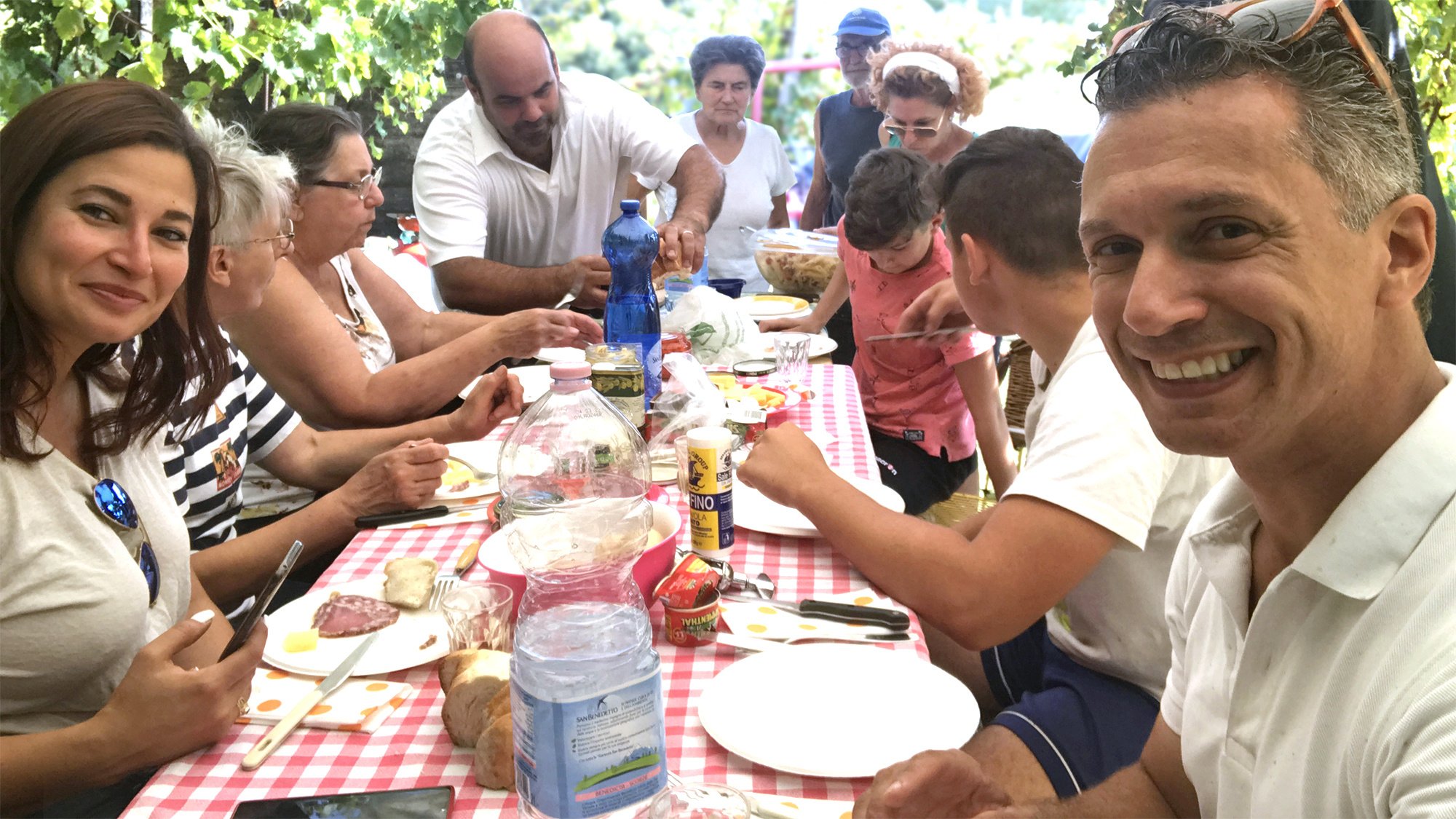 Prosecco is delicious any time of year, but it's especially festive during the holidays. What's your favorite holiday tradition? How does your family celebrate?
Sparkling wine is typically used for celebration with friends and family, and the holidays are the most important time of year for this. One of the greatest characteristics of good Prosecco is that it is not too sweet or too dry, so it is delicious by itself and it pairs nicely with most foods. My family generally celebrates Thanksgiving with turkey and Christmas with fish, both of which pair perfectly with Prosecco and sparkling rosé.
Doesn't that sound delicious? Try Altaneve Prosecco for yourself, and tag us on Instagram when you do!
Photos courtesy of David Noto