Crafting legal documents or legislation is not as nearly as satisfying as growing grapes and making wine.
Winemaker Crush: Betsy & Bill Nachbaur of ACORN Winery
by Mary Kong-DeVito
We spoke to one of our favorite small producers, Betsy & Bill Nachbaur of ACORN Winery in Sonoma County. Betsy & Bill traded in lucrative careers to produce sustainably-farmed, food-friendly wines made in the Old-World style.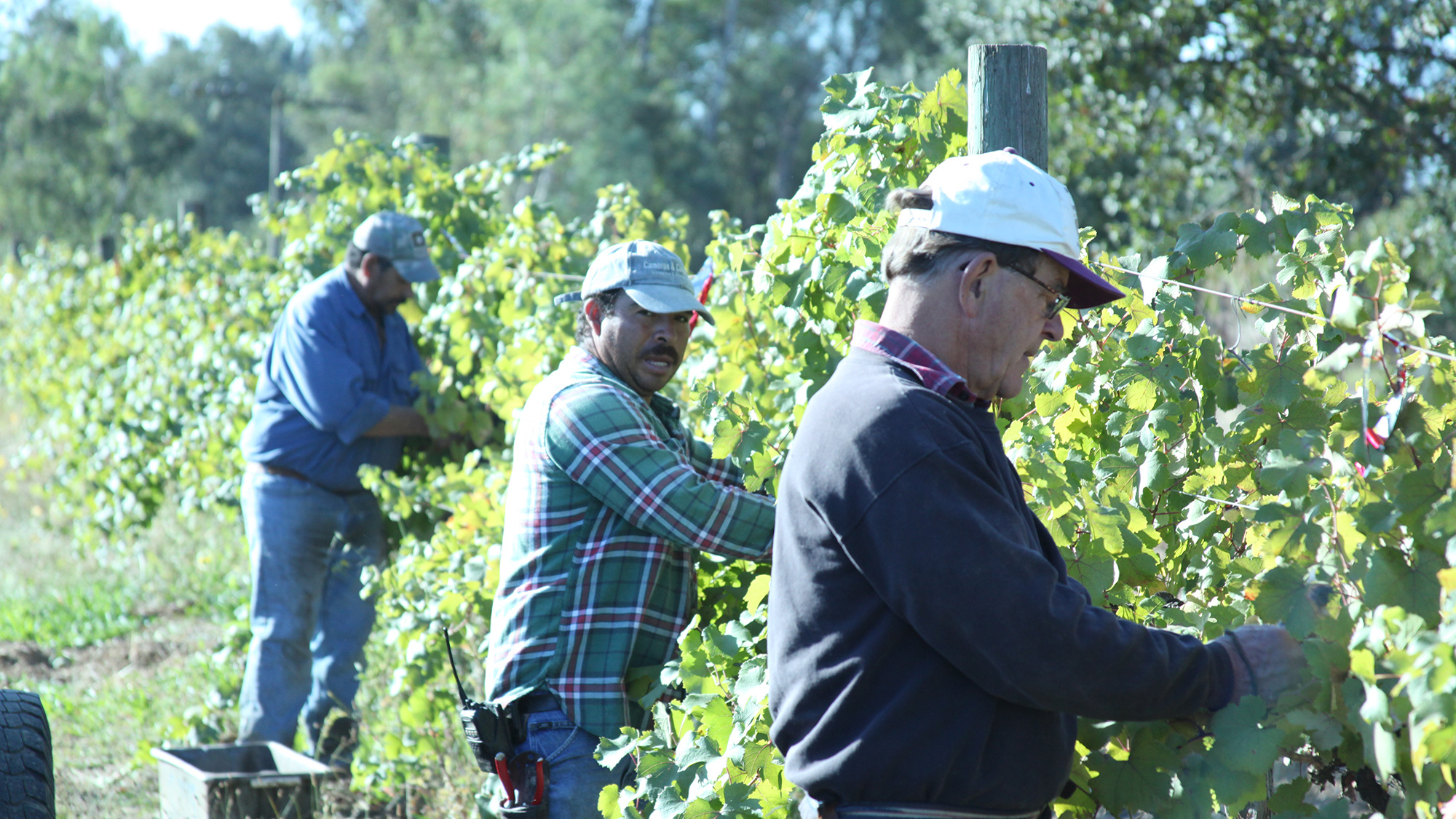 Bill, you traded in your law career for a life in the vineyards. What spurred this life change, and does your former career influence how you make wine?
In the mid-1980's, I had the opportunity to "reinvent" myself, and began studying grape growing & wine making. I found our 32-acre property, that included an ancient Zinfandel field blend vineyard that was about two miles from where my great-great grandparents lived in 1868. We named the vineyard Alegría (which means happiness & joy). I've always enjoyed working with my hands and being outdoors. I was out pruning the vines before we even closed on the property.
What I like about winegrowing is that I'm making a physical product that people can appreciate. Crafting legal documents or legislation is not as nearly as satisfying as growing grapes and making wine. I get a lot of positive feedback from customers, and the year-around work in the vineyard gives me time to appreciate the changing seasons. Not only can I look out and enjoy the landscape I designed and created, but I can see how decisions I make in the vineyard carry through into grapes we sell and the wines we make. Our wines are all field blends created from the grapes we grow, so my obsession with vineyard practices and farming really helps to define our wines.
My insatiable curiosity and passion for research and has served me well, first as a lawyer, and now as a vigneron.  I have focused on sustainable practices and the subtle things that create nuanced wines (field blends of different varieties and clones, multiple kinds of barrels, different yeasts, etc.). My hands-on work in the vineyard, and the extensive research I've done (leading to the 100+ varieties we grow) give me great satisfaction.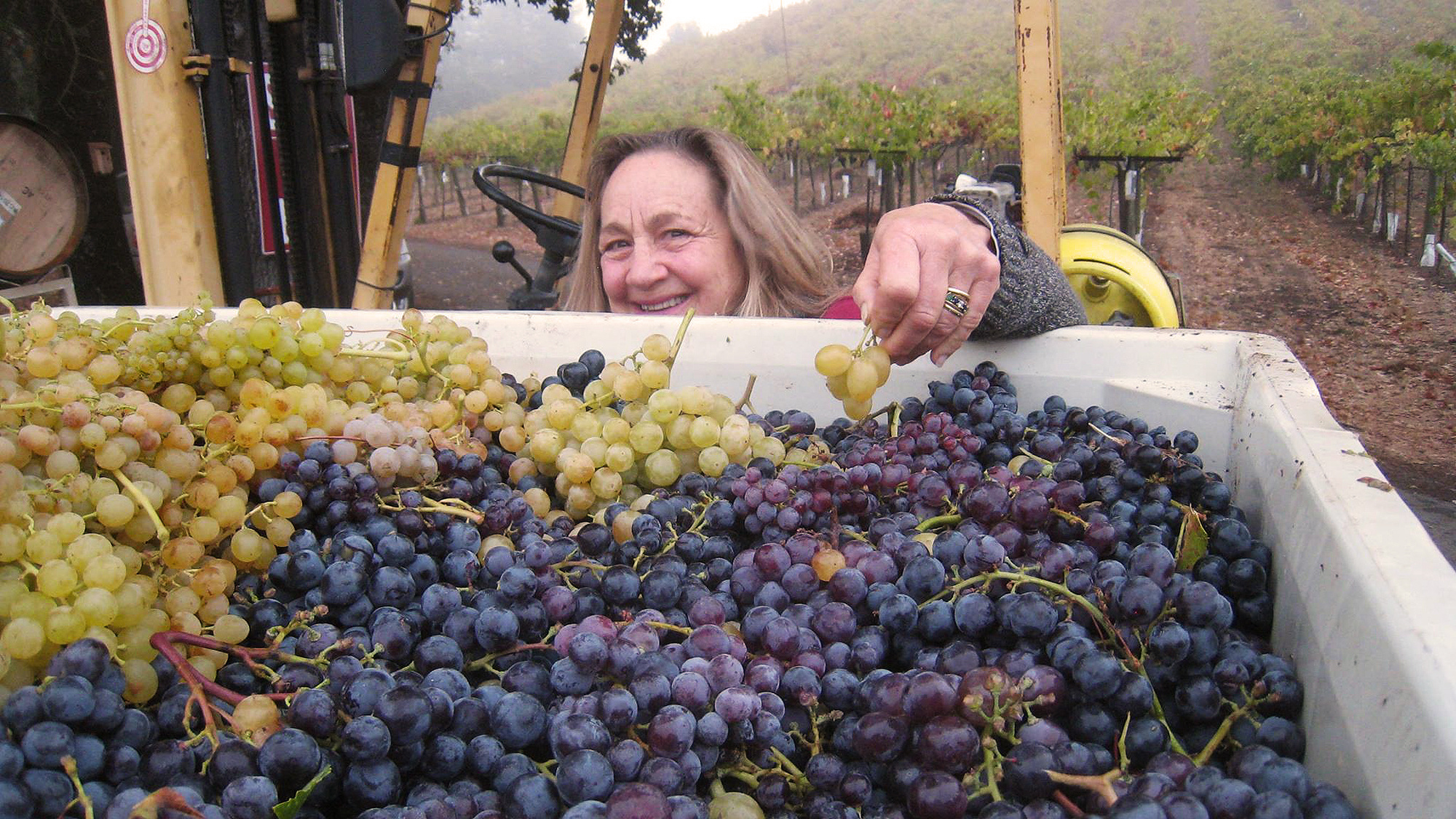 Betsy with Queen Elizabeth grapes that were part of the ACORN 2014 Alegría Vineyards Medley blend.
There's a lot of history in your vines - some were even planted before Prohibition! Are there any challenges to working with such old vines?
Yes, the yields in the oldest part of our vineyard (the source of our Acorn Winery Zinfandel Heritage Vines Alegría Vineyards), which was first planted in the 1890's, are extremely low. Each vine has an individual personality and requires individualized attention. For example, when we are pruning, we need to be sure not to leave too many buds that would produce more grapes than the old vines can ripen. Working in the old vines (which is a labor of love), I find myself speculating about the growers who went before us and what they thought about when they decided what varieties to put in the field blend. This old field blend is what inspired me to make every ACORN wine a field blend.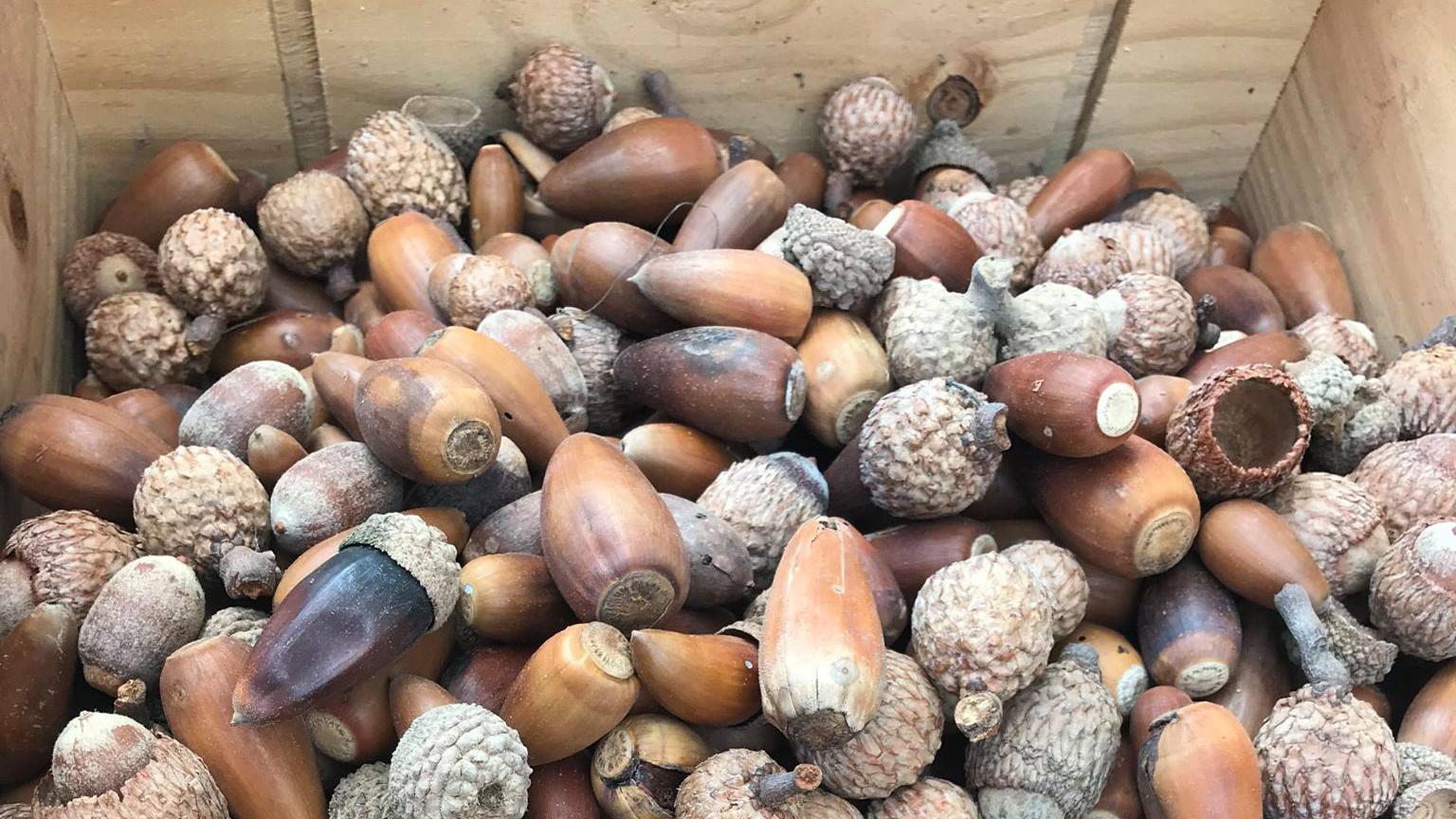 Gathering acorns for the California Native Plant Society to be used for reforestation.
You say that your wines are blended from the day they are picked. Why is this important?
All ACORN wines are field blends. Field blends are a very traditional way of making wine that puts the farming and grape-growing practices front and center. The best analogy for us is making a stew. When you make a stew, you cook the ingredients (meat, potatoes, onions, carrots, etc.) together. That leads to flavors and complexity that you would not get if the ingredients were cooked separately and mixed just before serving. Each grape variety brings different flavors to the party, as well as different levels of tannins, anthocyanins, and acid. When we pick our field blends, one variety may be riper than the others, while the other varieties may have higher acid, so picking them together creates a good balance. Each year, each wine captures that year's weather and our resulting farming decisions.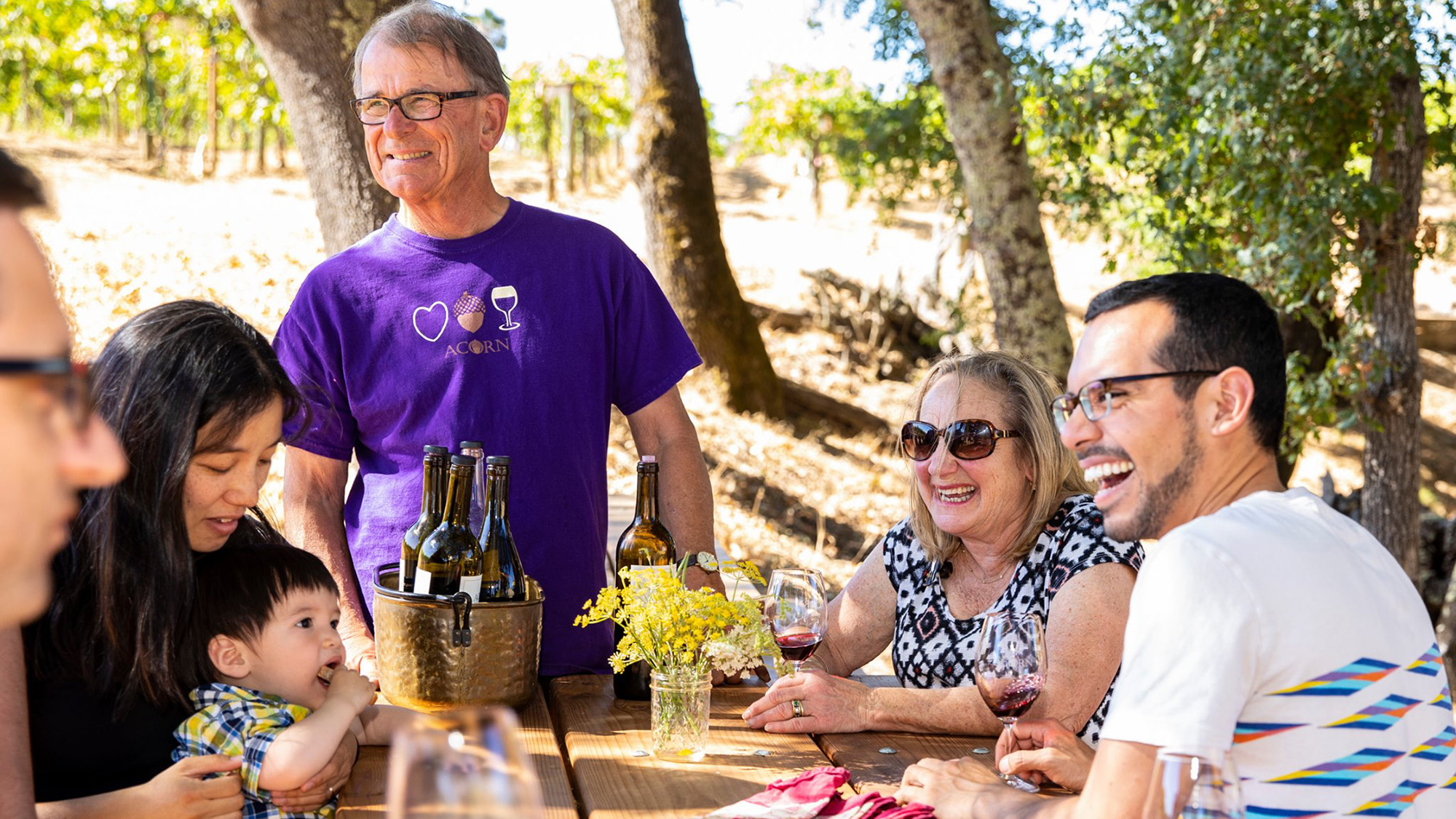 That sounds delicious! When enjoying ACORN wines, how do you want people to feel? What do you want them to think about?
I hope they will be engaged, curious, and delighted when they drink our wines. We're thrilled when they wonder why it smells and tastes as it does and are intrigued by how it evolves.  I can't expect everyone to do this, but I'd like people to think about the wine as they drank it and, maybe, appreciate that they're drinking something that someone worked to create. I hope they will enjoy every aspect of the wine, from the aroma to the different tastes they experience front, middle, and back of your palate and the finish. That may be a too much to ask if you are enjoying the wine with a meal and good conversation. It's enough to notice how well the wine goes with the food.